Where do you even start when analysing this prettiest of Gable conservatories. The Georgian bars add sophistication to the entire design, the guttering has been immaculately attended to and the roof covering, well that's quite something. It's called the 'Ultraroof' and is a replacement tiled conservatory roof.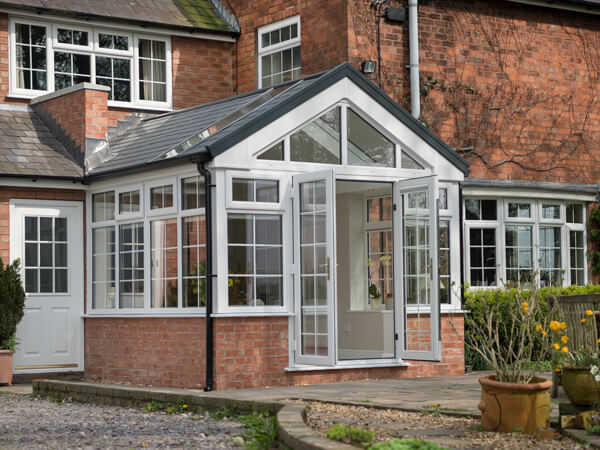 A major component of the Ultraroof is the glazed areas of the roof covering, helping overcome the loss of light that usually occurs when exchanging conservatory roofing systems. Downlighters sit in the perimeter roof to make night-time conservatory living a frequent pastime.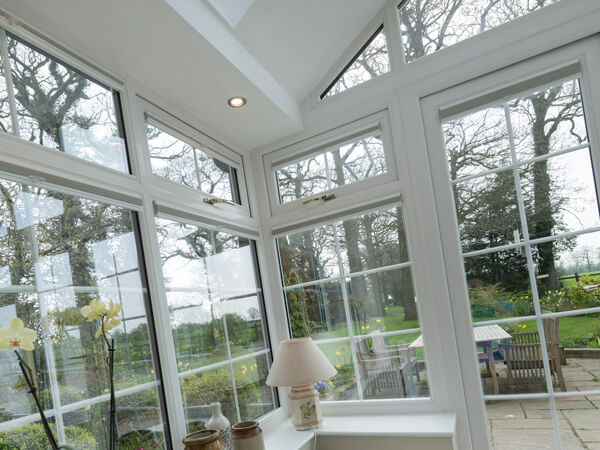 It's a big enough property as it is, but the spacious interior provided by the Gable conservatory is unique to anywhere else in the house. Such is the size of the extension that there even remains plenty floor space after the installation of a timber-like dining table and chairs. Of course, rather than solely restrict themselves to orangery living, the occupiers will also sometimes want to head out to the patio. The French doors give them that luxury and it helps that they offer a double opening so that a giant passage outside can be generated. They will complement the ventilation provided by the top opening windows. It's the Ultraroof though that steals the attention and will do for years to come.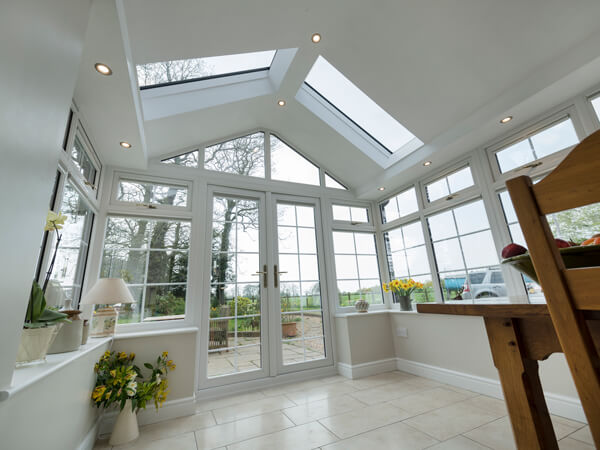 NEED MORE INSPIRATION? REQUEST A BROCHURE
Simply select the brochure(s) you would like to browse, fill in your details, and then click 'Download'.
Step 1 - Please select the brochure(s) you would like:
INSPIRED? GET A FREE QUOTE TODAY!
Simply fill in your details for your free, no obligation quotation, and click "Get Quote"
Want to speak with an Advisor? Give us a call on 01562 60800
Our friendly team will be pleased to help with any questions you may have.