THE RESIDENCE WINDOW COLLECTION
Traditional designs meet modern performance standards. Made in the UK.
GET A FREE QUOTE
R9, R7, R2 - A TRADITIONAL LOOK
Period homeowners and leading architects are choosing Residence UPVC window frames to achieve the appearance of hand-crafted timber framed windows. The quality and design is so good that these windows look like traditional timber windows, even up close, with mitred corners and a wood effect finish that perfectly mimics the real thing – come and see at our showrooms!
Residence R9 Collection
A flush timber style that is an excellent replacement window choice for a cottage or country house, to replace old timber framed windows.   The wood effect colours are incredibly realistic, and there are 9 chambers (insulating air pockets) within the 100mm deep frames. For a 19th Century carpenter made look, the frames are flush inside and out, emulating a traditional 4" timber framed window.  Available in 23 colours.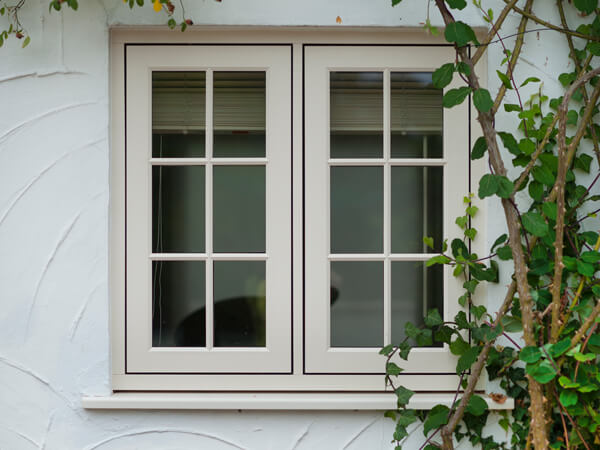 Residence R7 Collection
Replicates the look of a 19th Century flush sash timber window with 7 chambers set inside a 75mm deep frame. Frames are flush inside and out and sit very handsomely in a modern or a traditional home.  The R7 frames can be ordered in a choice of three different corner joints – a mitre weld, graff weld or mechanical weld, so even up close you can achieve that external timber mitre joint look.  There are 5 different glazing bead choices and 20 colours in the R7 collection.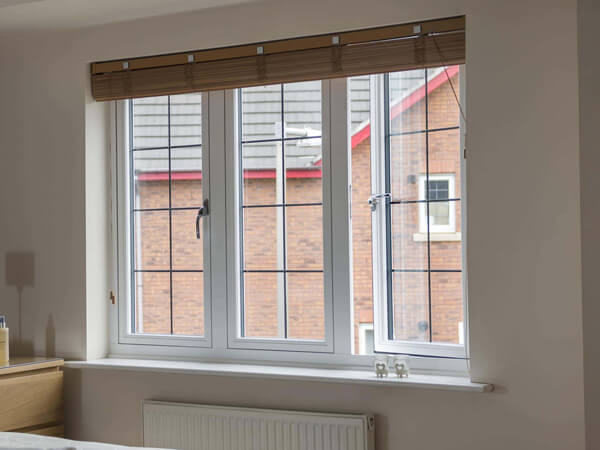 Residence R2 Collection
Has square edged frames that are 100mm deep, with an internal 9 chamber system for superb insulating and noise reducing properties.  A modern, clean style, frames are flush inside and out. An excellent choice when replacing old metal framed windows, or indeed a superb alternative to aluminium frames.
For comparison, a standard UPVC window frame has between 3-5 chambers inside it.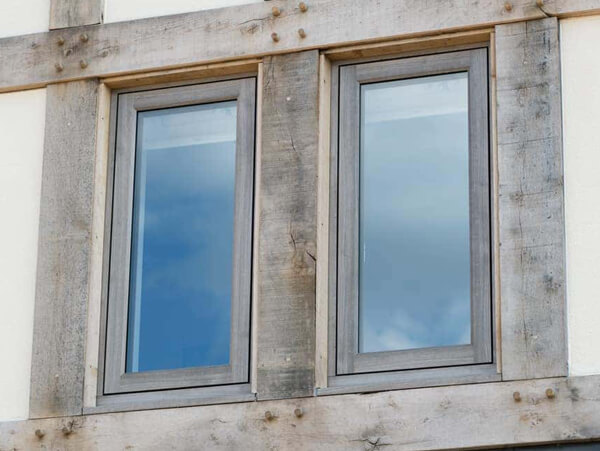 RESIDENCE UPVC WINDOWS ARE THE BEST OF THEIR KIND.
Residence Windows are far superior to cheaper windows sold by the big DIY chains and lesser double-glazing companies.  Bringing together an eclectic blend of traditional sightlines and innovative design, Residence windows are often approved for use in conservation areas. Creative design using modern materials and technology mean that a traditional aesthetic doesn't have to be compromised.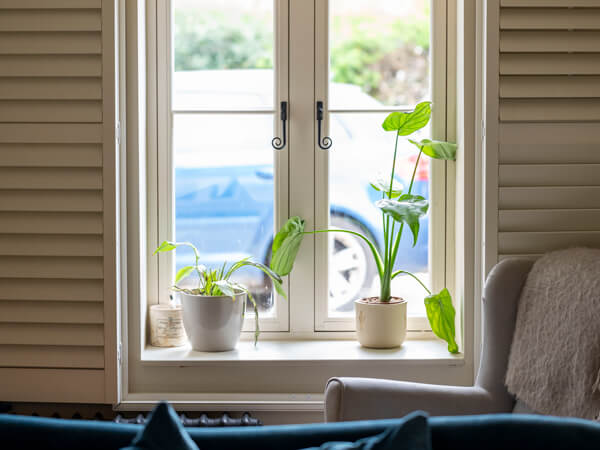 CASEMENT WINDOWS
The traditionally elegant flush exterior and stylish decorative interior accurately replicate the timber designs of yesteryear. A combination of design, innovation and technological advancement is how Residence R9, R7, R2 outperforms other casement window systems.
VIEW RANGE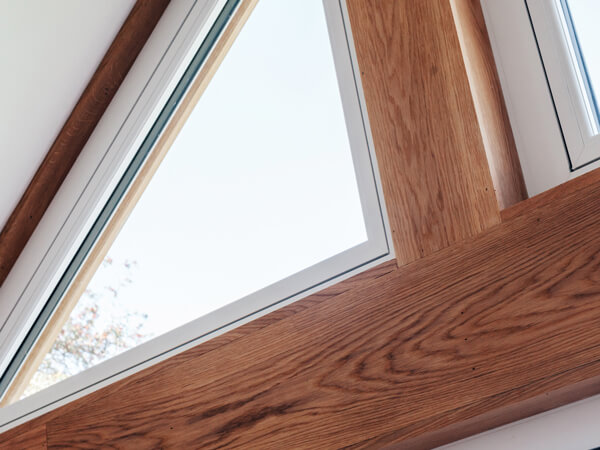 SHAPED & GABLE WINDOWS
Thoughtfully designed to realistically replicate timber shapes. Utilising dummy vents, traditionally elegant flush exteriors and stylish decorative interiors to create that authentic period aesthetic. Available in all three frame styles.
VIEW RANGE
FIXED FRAME WINDOWS
A picture window made to measure, for maximum light and view.  Residence fixed frames do not open., and are available in R9, R7 and R2 frame styles.
VIEW RANGE
BAY & BOW WINDOWS
Our R9, R7 and R2 UPVC Bay and Bow Windows jut out from the external wall in a curved, half hexagonal, triangular, square, or five or more-sided shape. Choose Bow windows for a graceful curve, or Bay for a more angular overall shape.
VIEW RANGE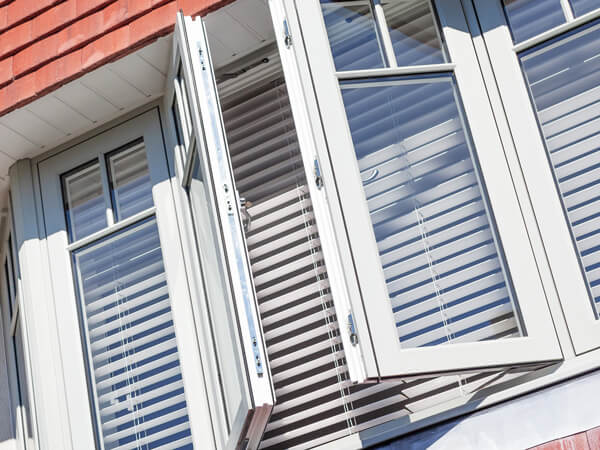 FRENCH WINDOWS
A stunningly attractive and practical window design which has been made for hundreds of years. Available in R9, R7 and R2 frame profiles to meet your requirements.
VIEW RANGE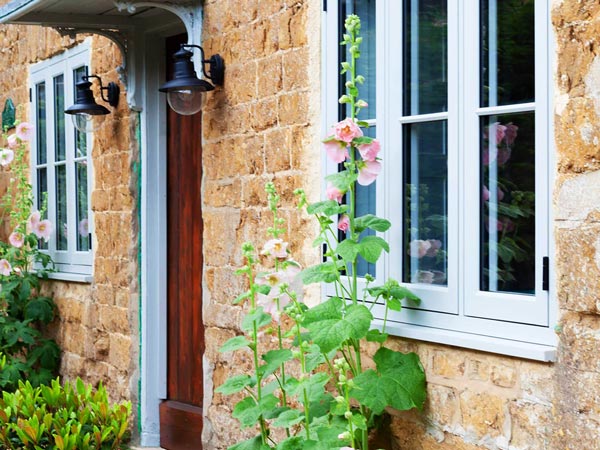 COTTAGE WINDOWS
If you have a cottage, rural or rustic property, even if it's a new build or listed building and are looking for a premium cottage window in lookalike wood, with the lowest maintenance, this is the premium manufacturer of bespoke top-quality flush casement cottage windows.
VIEW RANGE
REQUEST YOUR FREE QUOTE
Complete our free quote form and you might win one of 10 - £50 Amazon vouchers, we are giving away every week running up till Christmas!
Want to speak with an Advisor? Give us a call on 01562 60800
Our friendly team will be pleased to help with any questions you may have.
Features of Residence
The Residence Collection allows for either double and triple glazing allowing the collection to boast exceptional energy efficiency and acoustic performance.
Using Timberweld TM technology, our Residence 9 Windows create an authentic timber effect corner joint in line with Article 4.
The largest range of stock colours of any system in the UK.
High end metallics and wood grained specials coupled with traditional or modern hardware means that the Residence Collection can be customised to create any desired look.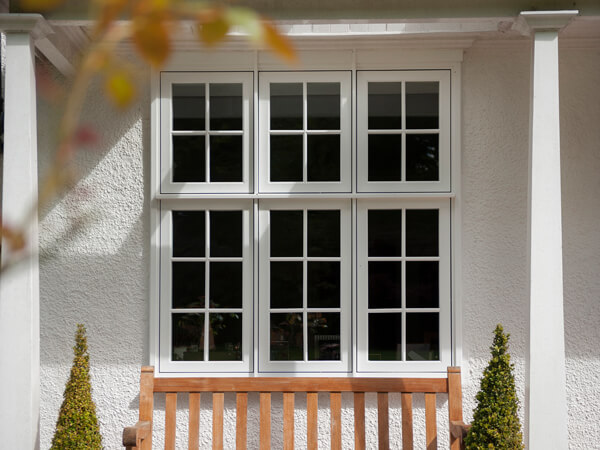 Why the Residence Collection
Residence windows boast superior design detailing and screw retention reinforcements, locks and hinges are secured firmly into position. Residence is also specifically designed to accommodate the additional weight of triple glazed units, allowing heavy duty hinges to fit and operate perfectly, and are engineered to meet current and anticipated future standards. Other window frames typically offer 3 or 5 chambers and are usually 70mm wide, Residence windows have 7 or 9 chambers and are wider and stronger, resulting in superior thermal, acoustic, strength and security performances. Residence can accommodate superior glazing – R7 and R9 have Double and Triple Glazed Options in 28mm and 44mm.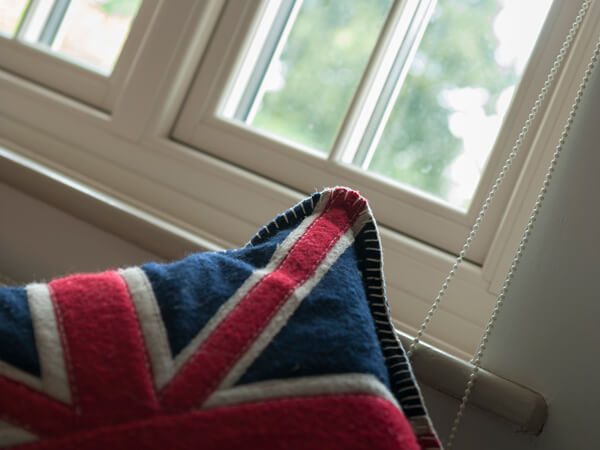 PERSONALISING YOUR LOOK ALIKE TIMBER EFFECT WINDOWS
Please let a 5 Star Designer help you choose your glazing and your hardware, explain the Residence R9, R7 and R2 ranges colour palette and your dual colour options. Make an appointment for a Designer to visit your home or come and relax in one of our inspirational showrooms in Worcester or Kidderminster.
The Residence Collection, better than timber...
Timber windows have an elegance to be envied, so wouldn't it be perfect if you could buy timber, wooden windows manufactured with all the advantages of UPVC? Residence windows have been invented in the style of old-fashioned 19th Century timber windows, featuring window sashes that when closed, sit flush with the window's frame, just like a traditional timber window does. Residence Windows look like wood but need next to no maintenance and come in three size options.
Maximum energy savings.
With up to 9 chambers making Residence Windows thermally insulating, secure and superb for acoustics the R9 A++ energy rating, 0.8 U-VALUE accommodates either 44mm triple glazing or 28mm double glazing. The U-Values are so low they easily exceed the stringent requirements laid out by UK Building Regulations. Your energy bills will cost less, and your house will be noticeably more comfortable. The Residence Collection looks like old fashioned timber but has superb modern performance values!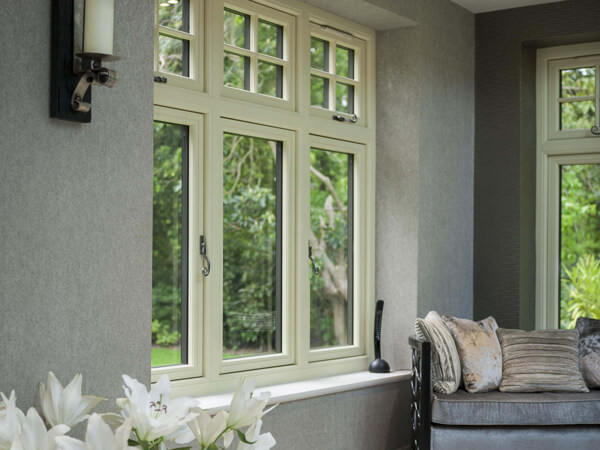 Authentic Looking Timber Windows in UPVC
Get that gorgeous, handcrafted 19th Century timber windows look, but in superbly manufactured UPVC.   Professional craftsmanship meets modern processes producing a mix of styles and configurations, Residence will keep your home's authentic character.  Georgian or Astragal bars in a Residence Window will emulate the Georgian style of your chosen windows design. Traditional 'drip bars' add an aesthetic feature and ideally reinforce the transom mullion in larger windows.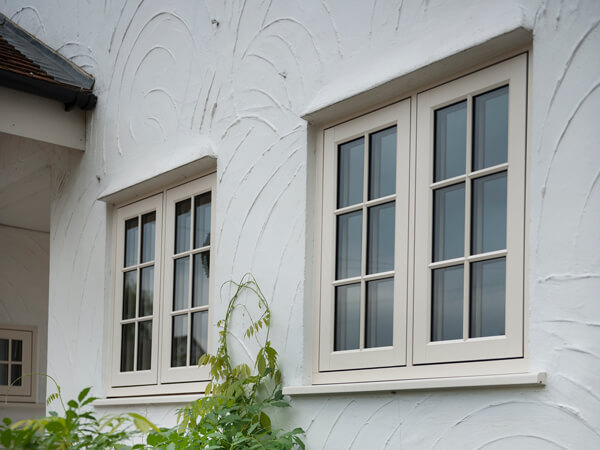 Finishing details…
Regal hardware, Residence's very own designs of Monkey Tail and Pear Drop handles and stays come in intelligent designs and include screw retention reinforcements, holding locks and hinges held firmly into position. Tough, heavy-duty hinges were specially designed to accommodate the additional weight of triple glazed units. Dummy butt hinges and working butt hinges retain the original timber window looks. Working butt hinges perfectly clear openings, which means your window will open wide, providing a fire escape solution for your safety.
It's the coloured finish that people will remember most...
Choose from the Residence Collection colour palette, created to inspire you, to help personalise the finished look of your new windows. Giving you the perfect options to match with the original finish on your existing windows if desired, including colours like Grained White, Pepper Oak, Cotswold Biscuit and Cotswold Green or Six Woodgrains to give you an enviable timber look finish. You can even have a two-colour finish, so that you have one colour on the frames inside your room, and a different colour on the exterior of your frames, outside your house.  A 5 Star Designer will help you with all your options at one of our showrooms, in Worcester or Kidderminster, or at your home if that's more convenient.
Our Glass is futuristic!
We use coated glass, which has a clever film on the inner pane of all our energy-efficient insulating glass units. The coating reflects heat back into the room. It has a high solar heat gain, so it will retain your heating warmth by allowing high levels of solar energy to flood in, for warmer and brighter interiors, and reduced your heating and lighting costs. You can choose double or triple glazed units in your new Residence windows, or textured privacy glass – a 5 Star Designer will explain all your options (and we do not charge for Designer appointments).
Help you save energy and money...
New Residence R9, R7, R2 energy efficient windows will help to reduce the carbon footprint of your home, reduce your energy use and save you money too!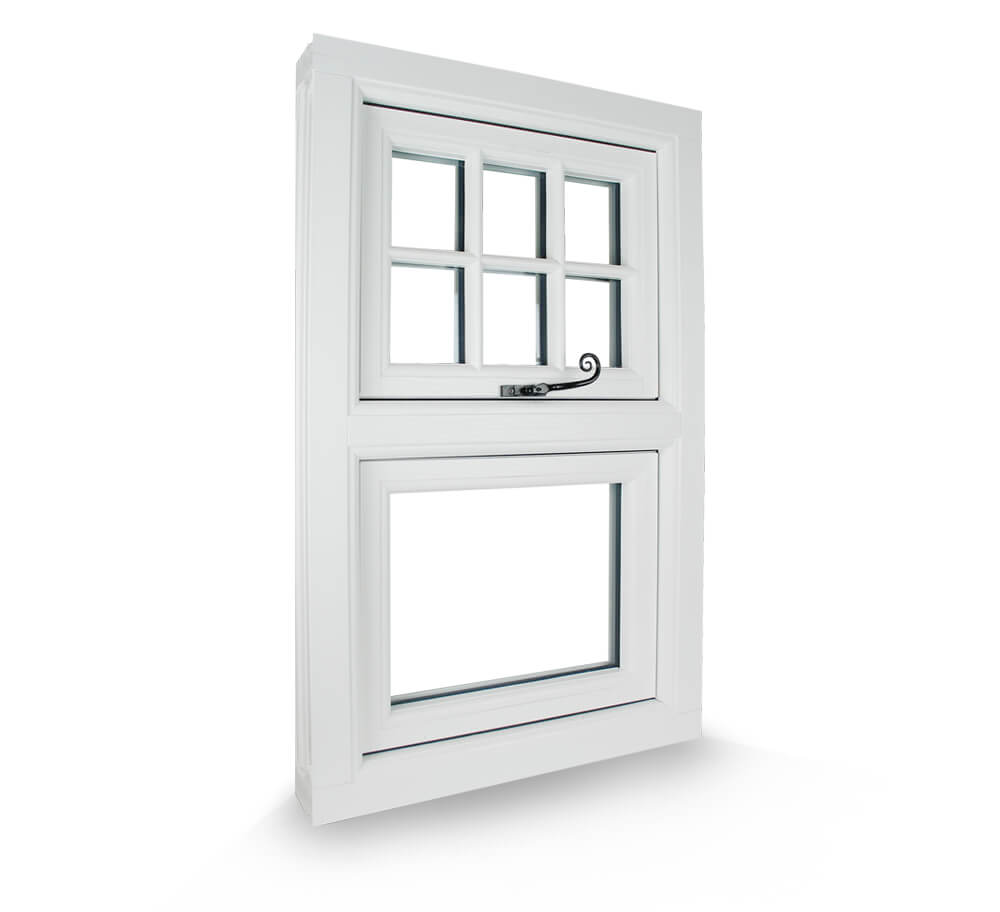 Double and Triple Glazed Options in 28mm and 44m.
Welded or mechanically jointed or a hybrid of both.
Elegantly flush sash exterior and interior.
Personalise with a choice of three bead designs.
Split a sash either horizontally or vertically, using a 'sash mullion' then glaze to give the illusion of two sashes when there is only one.
7 or 9 Chamber design,75mm or 100mm Frame, 75mm Sash, 75mm or 100mm Mullion.
Residence R9, R7, R2 UPVC windows near you.
5 Star have had years of experience in designing and installing the very best replacement UPVC windows in Kidderminster, Worcester and in almost every town and village throughout The West Midlands, Worcestershire, and Warwickshire. If you are looking for a UPVC double glazing company near you, look no further, 5 Star have the Knowledge, the History, the Geography, the Artistry, and the Security plus brilliant thermal efficiency.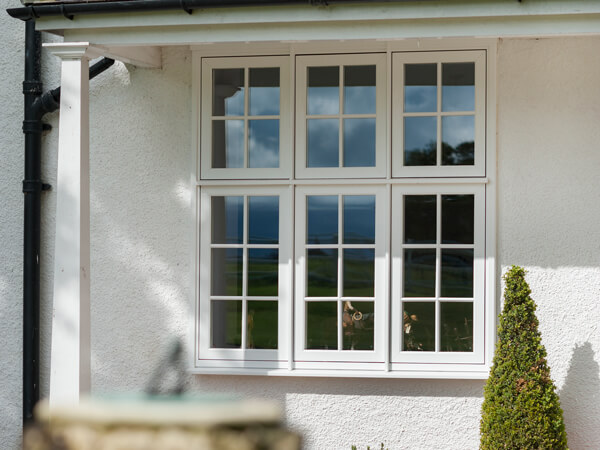 Will new Residence R9, R7, R2 UPVC windows save me money?
R9, R7, R2 Windows are A++ energy rated, offering you fantastic energy savings for your West Midlands, Worcestershire, or Warwickshire home.
Reduce your gas and electric bills.
Reduce external noise.
Retain warmth and keep your home cosy.
Lower the energy you use to heat your home.
Increase the value to your home.
Decrease condensation on your windows.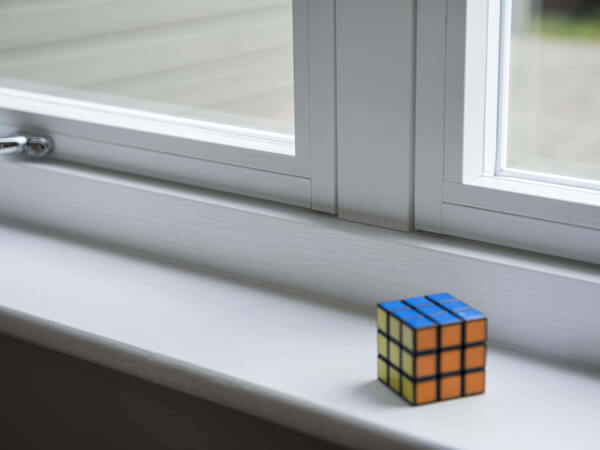 Residence the journey of a window
Your Residence collection journey begins with a 5 Star Designer. The R9, R7, R² windows are superbly designed taking into consideration thermal, acoustic, security and strength performance. Our designers take that forward to give you exceptional bespoke, made-to-measure windows that are a step above the competition. Call 5 Star today, we are here to help.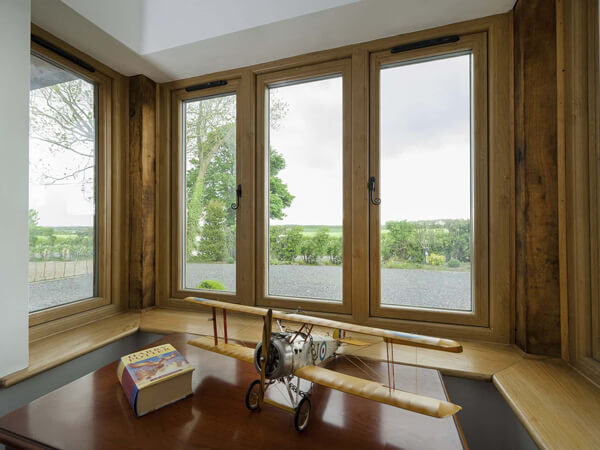 5 Star solutions for conservation areas and listed buildings with older wooden windows.
Old wooden windows are a crucial feature of most period buildings, and the choice of replacement windows can either improve or ruin their appearance. In a conservation area or within a listed building, new replacement windows must be approved by the relevant government body.  If you require planning permission, the Residence Collection could help, because of their authentic timber-look window designs. Residence R9, R7 and R2 visually replicate historical timber window designs from the 19th Century and have been approved for use in many areas of the UK.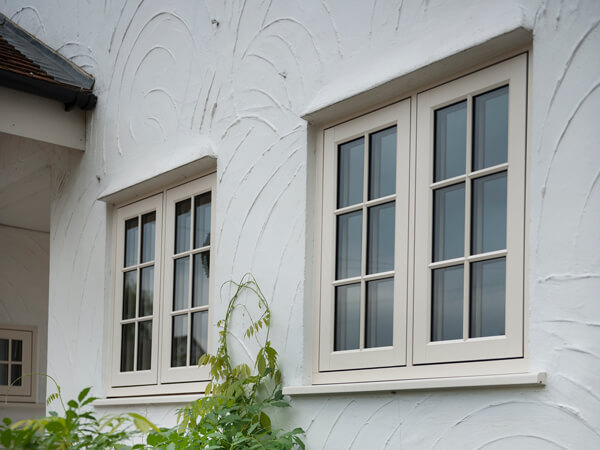 The Residence Collections are timber looking windows
Thermally and acoustically superior UPVC windows, featuring high-security and low-maintenance, whilst visually appearing to be craftsman made. Boasting U-values of 0.8 with triple glazing, far surpassing the British Building Regulation requirements, these are hand crafted 19th Century timber looking windows made of UPVC. The Residence Collection recreates and preserves traditional features, in modern windows. There are numerous examples of Residence R9 windows being fitted into areas of Outstanding Natural Beauty and on some occasions Residence R9 have been fitted within Grade 2 Listed Buildings.
NEED MORE INSPIRATION? REQUEST A BROCHURE
Simply select the brochure(s) you would like to browse, fill in your details, and then click 'Download'.
Step 1 - Please select the brochure(s) you would like:
OUR FINANCE CALCULATOR
See how affordable your home improvement can be with our Finance Calculator.
BOOK YOUR APPOINTMENT
Simply fill in your details for a free, no obligation appointment at your home or nearest 5 Star showroom.