5 STAR CONSERVATORIES
Adding a new conservatory to your home is exciting.
We've fitted hundreds of beautiful high security, low maintenance conservatories  – and we would love to install yours next.
We will take care of you right from the beginning to completion. Looking after planning, through designs, colours, locking and so much more.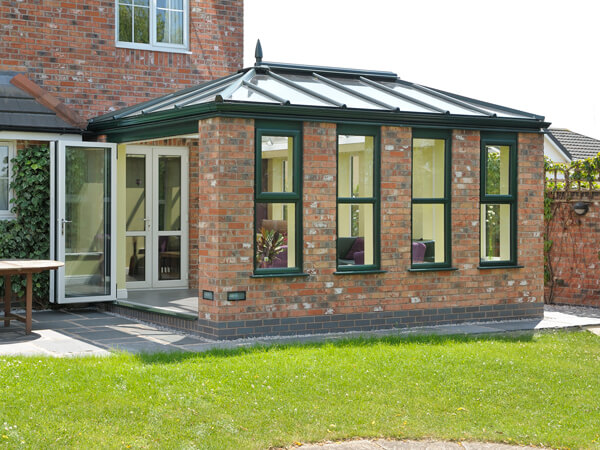 GLASS ROOF CONSERVATORIES
A 5 Star glass roof conservatory lives up to its name thanks to its exquisite modern styling and the deluge of natural light it receives to make it look as stunning on the inside as it is on the outside.
VIEW RANGE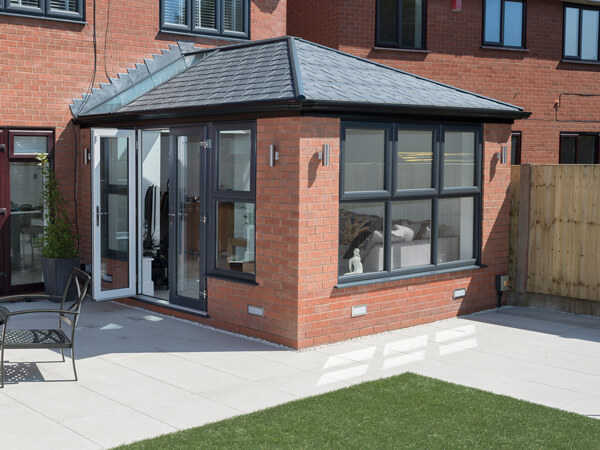 TILED ROOF CONSERVATORIES
If you want perfect temperature control in your new living space, ask for a tiled roof covering for the design. The tiles are made from premium materials, with the roof being amazingly lightweight.
VIEW RANGE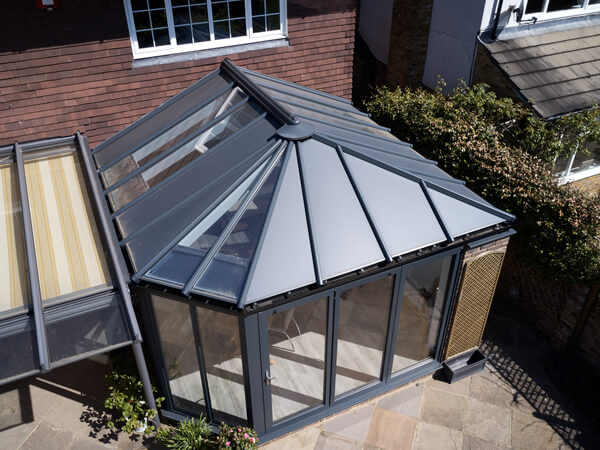 REPLACEMENT ROOFS FOR CONSERVATORIES
Is your Conservatory in need of an update?
If your existing conservatory is roasting on hot summer days and freezing in the winter, explore the idea of upgrading your old Conservatory roof.  5 Star can even change the sides, windows, and doors too, but by keeping your original base and floor you can save a large portion of money.
5 Star trial dig down next to your existing conservatory walls to ensure the original footings are strong enough to upgrade upon – we usually find they are.
VIEW RANGE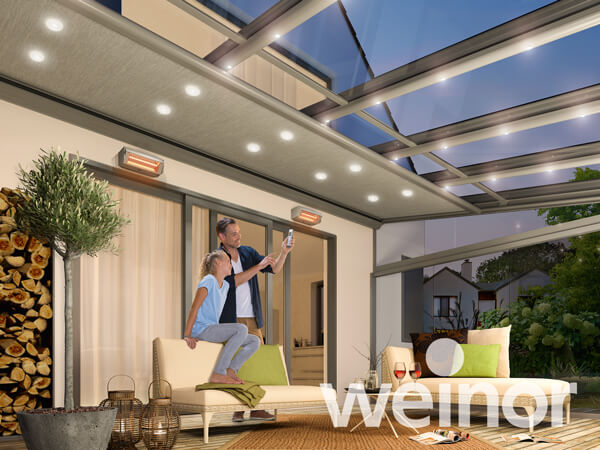 GLASS EXTENSIONS AND GARDEN ROOMS
The Weinor Glass-housen are pure contemporary elegance, a room of pure clear glass so you can entertain, relax and enjoy your garden and be undercover in the most stylish way!
German precision engineered in a state-of-the-art factory; they are simply superb.
You can also add blinds, heating and atmospheric lighting so the winter, autumn, spring, and summer seasons at home will be so much more enjoyable with this contemporary living space!
VIEW RANGE
VISIT ONE OF OUR CONSEVATORY SHOWROOMS
Your conservatory will be a beautiful extension to your home and garden. Why not come and visit one of our showrooms in Kidderminster or Worcester and see the superb conservatories – full-sized and fully furnished constructions all housed undercover for you to walk around.
Talk to a 5 Star designer who will listen to your requirements and aspirations and help you to formulate your project, sensibly priced within your budget.
Home visits advice and quotes are always free.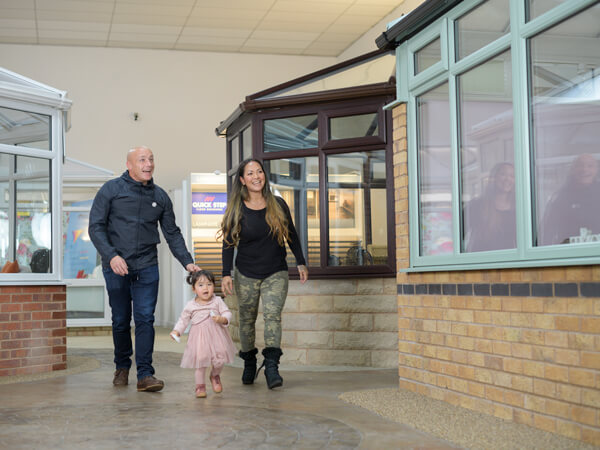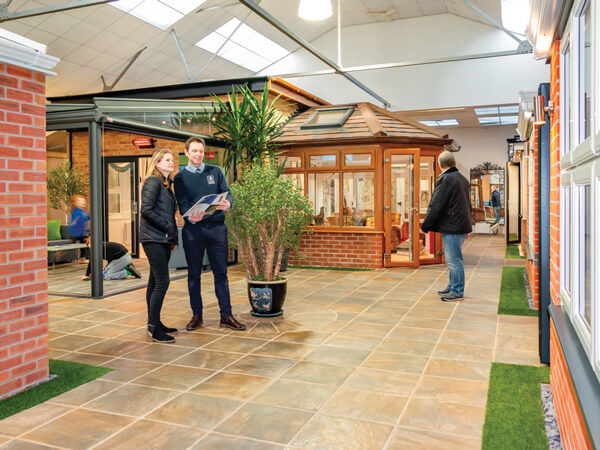 HOME VISITS A PLEASURE
If you want to know more about the many conservatories designs available but are struggling to find the time to visit us, then we can arrange for a 5 Star designer to come to your home.
A conservatory isn't your only option at 5 Star Conservatories, we also build fantastic lifestyle extensions, orangeries, glass rooms and can even remove internal and rear walls, to give you an open plan living space within your home, 5 Star give you even more reason to love being at home.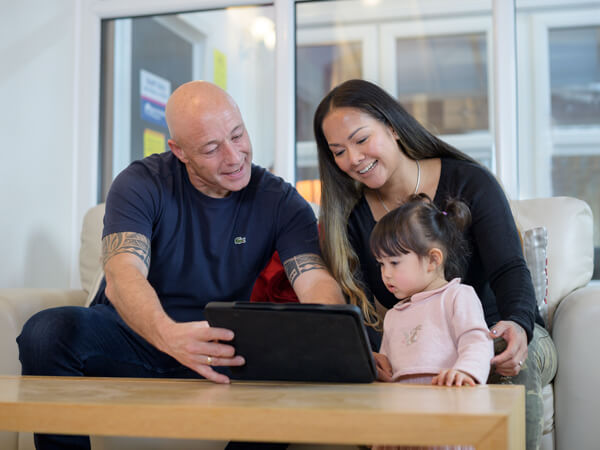 Safe and secure for peace of mind
Investing in a conservatory will be one of the best investments you make in your lifetime, so it's imperative that design provides long-term security and performance.
Our 20 year guarantee is vital and it's backed by the CPA with there longest 10 year insurance guarantee too.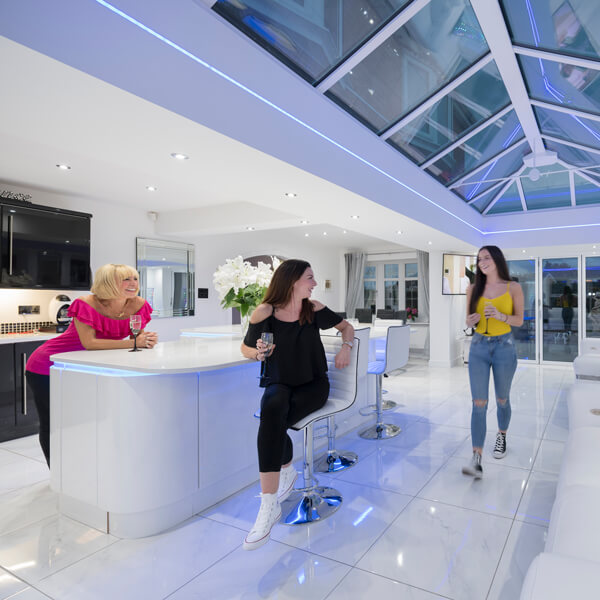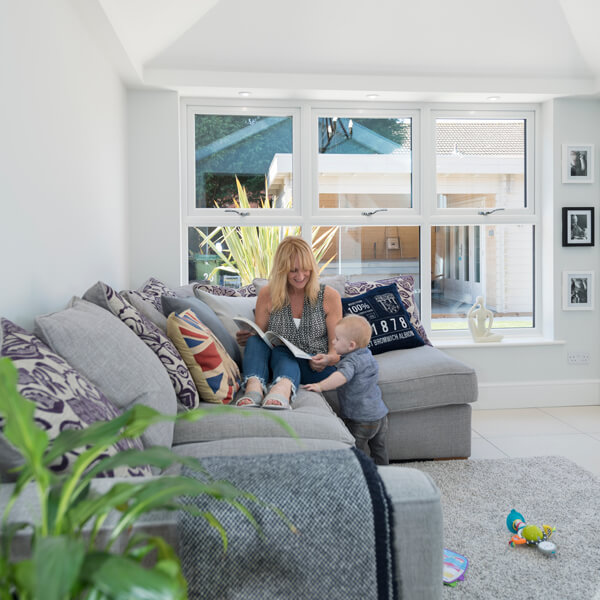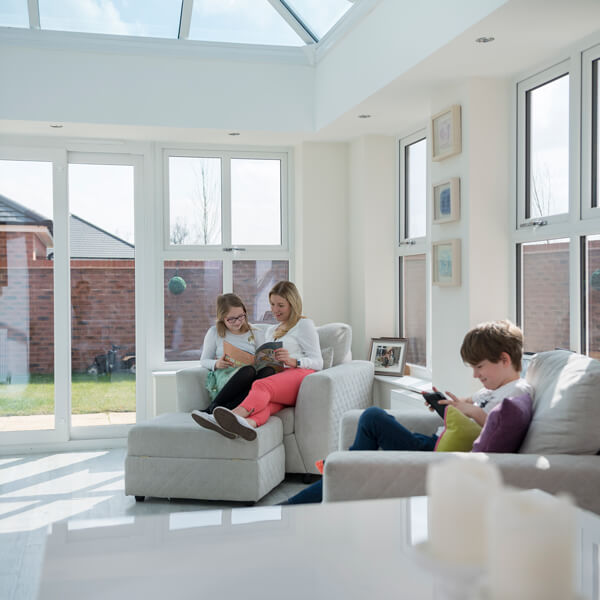 CONSERVATORIES - LOVE BEING AT HOME
To make certain you get the conservatory you want, one of 5 Star's designers will help and guide you through the materials and design, including bricks, blocks and render or a clever modern quick build hup! base.
Then the windows with openings to suit wherever you want, in and out – the colours, glazing designs and glass (that's important because our futuristic glass will keep you warmer on cold days and cooler on hot sunny days) and all the other fantastic final touches.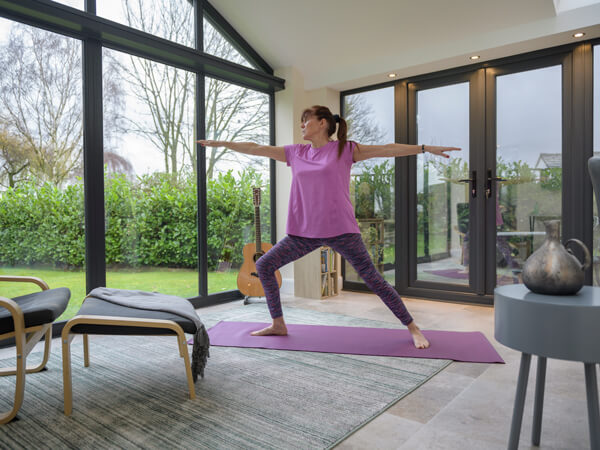 A TRUSTED COMPANY BUILDING CONSERVATORIES.
You won't find a more trusted company building conservatories and extensions in the Midlands, with a better choice of styles and designs  – conservatories, orangeries, windows, doors and so much more.
The 5 Star brand has been building for over 20 years and continues to grow thanks to the 5 Star team and the excellence of the conservatories, orangeries, glass, and home extensions built, and the fantastic reviews posted by happy customers.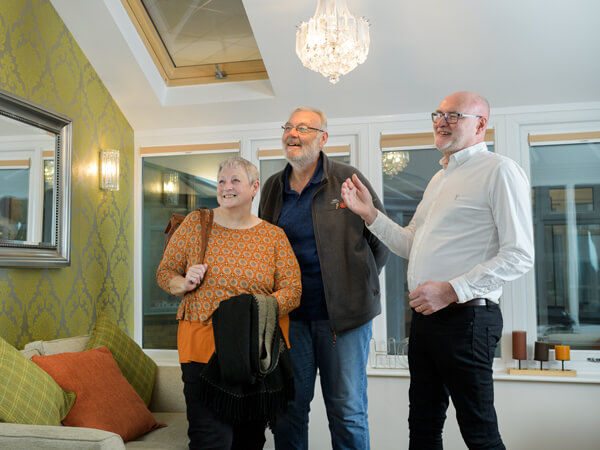 BUILDING PROJECTS
5 Star will take care of as much or as little as you want, from the original survey to the planning application, through building regulations, SAP reports, Severn Trent build over agreements, including all ground works, foundations, building, roofing, glazing, plastering, electrics and flooring, 5 Star will even take care of flues and radiators being relocated.
For self-build projects 5 Star can supply you with all required materials including cladding, made to measure windows, doors, and bespoke made to fit roofs from our own surveyed measurements. Just ask at the 5 Star trade counter, Hoo Farm Industrial Estate, Arthur Dr, Kidderminster DY11 7RA. Telephone them on 01562 814 686
NEED MORE INSPIRATION? REQUEST A BROCHURE
Simply select the brochure(s) you would like to browse, fill in your details, and then click 'Download'.
Step 1 - Please select the brochure(s) you would like:
OUR FINANCE CALCULATOR
See how affordable your home improvement can be with our Finance Calculator.
INSPIRED? GET A FREE QUOTE TODAY!
Simply fill in your details for your free, no obligation quotation, and click "Get Quote"
Want to speak with an Advisor? Give us a call on 01562 60800
Our friendly team will be pleased to help with any questions you may have.
We're just around the corner, find out more…