UPVC Fascias, Soffits & Guttering
When buying a new house today's homeowners want to move into a property that is as hassle free as possible. Throughout the West Midlands, Birmingham and Worcestershire households are realising the benefits of installing low maintenance UPVC fascias, soffits and guttering to their homes.
When selling a property first impressions are one of the most important factors to consider. It is therefore very important that potential buyers are not met by rotting fascias and leaking gutters. Roofline benefits from a variety of features including practical weather seal, decorative finishes and channels for rainwater. As well as the familiar names guttering and drainpipes there are also more specialist names including bargeboards, soffits, cladding and fascia boards.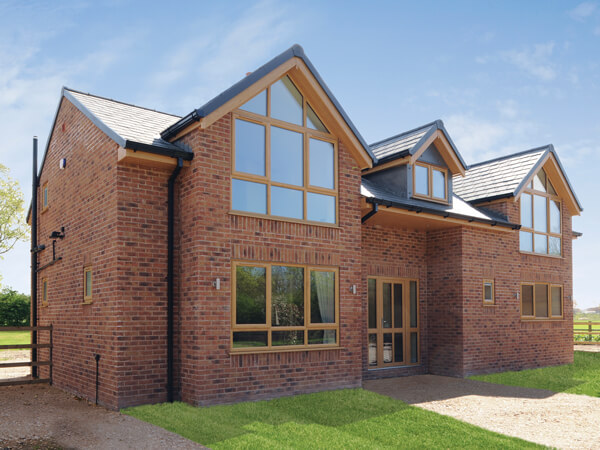 Fascias & Soffits in high quality UPVC...
Traditional soffits, fascias, bargeboards and softwood timber cladding can quickly age and dip in performance if you fail to give them regular maintenance and when you neglect them it soon shows. Not only will they resemble a shell of their former selves, but it can lead to other issues occurring which can be expensive to rectify.
Too many people try to disguise any issues they have with their roofline instead of replacing it fully and it can end up costing them more in the long-run. For instance, the application of capping boards over any rotting timber present in softwood/timber fascias can sometimes prove more hassle than it's worth, especially when the likelihood is that the nails will come loose and expose the rotting timber once again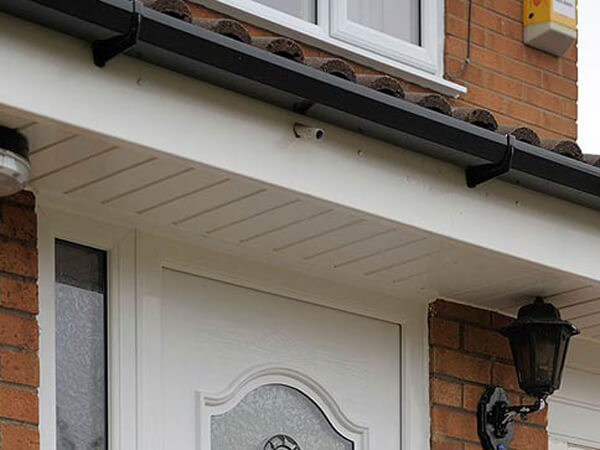 UPVC bargeboards are the best substitute for softwood timber...
The purpose of UPVC bargeboards is to hold the roof lining in place and protect and conceal the roof timbers, whilst also ensuring that no holes or gaps appear. Unlike timber bargeboards, there's no fear of them ever rotting and becoming unsightly which means that you'll never have to repaint them as they will look as good as new from the point of installation until years down the line.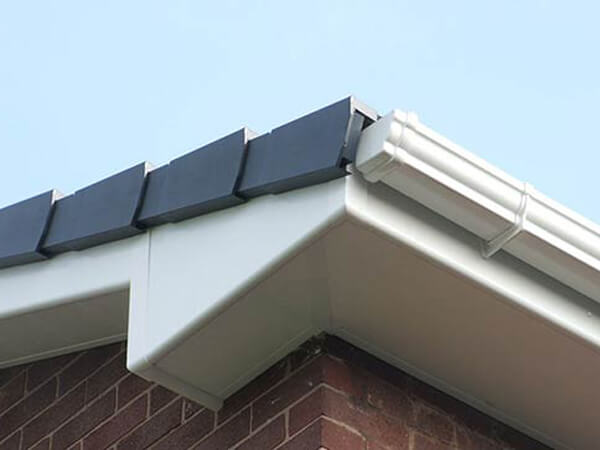 Guttering and downpipes made from the strongest, virtually maintenance free UPVC
You need your guttering and downpipe system to offer durability and reliability at all times and by utilising the latest technologies we have managed to produce UPVC guttering that effectively fits the bill. It comes in a total of five different styles and four colour options so you don't need to worry about finding a guttering solution that blends in with your home.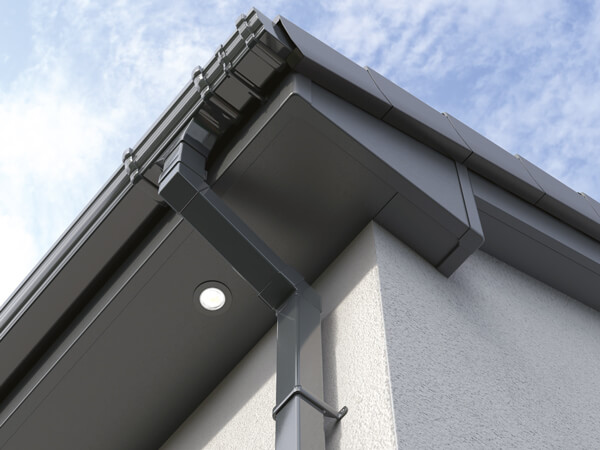 Cladding in UPVC is a cost effective way to transform your home...
UPVC cladding may not be at the top of everyone's home improvement shopping list but it should be if your current cladding has served its purpose and is ripe for replacement. When you look at ageing timber cladding you soon come to realise how detrimental it can be to the overall appearance of your home. UPVC cladding has all the ingredients needed to both look good and perform to an outstanding standard, providing your property with essential warmth.
Make your roofline catch the eye...
Most roofline comes supplied in a traditional white colour but we like to offer our customers more choice which is why we stock a vast selection of coloured roofline incorporating everything within the roofline range. Whether you go for white, or something a little more adventurous, you will be properly covered. We provide a 15 year guarantee on all white UPVC roofline and a 10 year guarantee on all coloured roofline solutions.
OUR FINANCE CALCULATOR
See how affordable your home improvement can be with our Finance Calculator.
INSPIRED? GET A FREE QUOTE TODAY!
Simply fill in your details for your free, no obligation quotation, and click "Get Quote"
Want to speak with an Advisor? Give us a call on 01562 60800
Our friendly team will be pleased to help with any questions you may have.