Outstanding strength and a fine-looking product
Because of the way it's designed, our lantern roof can capture natural light far more effectively than any flat or single-panel windows. So, the extension will never be shy of light, no matter what the weather is like or whether it happens to face in a north, south, east, or westerly direction.
When you're inside the extension, it will be like the sun and clouds are being pulled towards you, which will almost make you feel like you are in an outdoor rather than an indoor setting.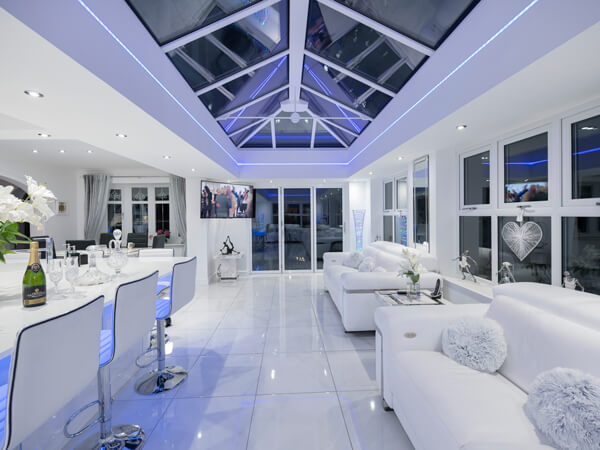 A lantern roof can be a centrepiece feature in conservatories and single storey extensions.
We're all about collaboration at 5 Star. You can work together with our design experts to create the perfect lantern roof, informing them of glazing and framing preferences.
Any old conservatory, orangery and extension will be reinvigorated by the addition of a new lantern roof. It comes with thermally efficient solar control glazing as standard, hence why it's so good at reinventing old living spaces.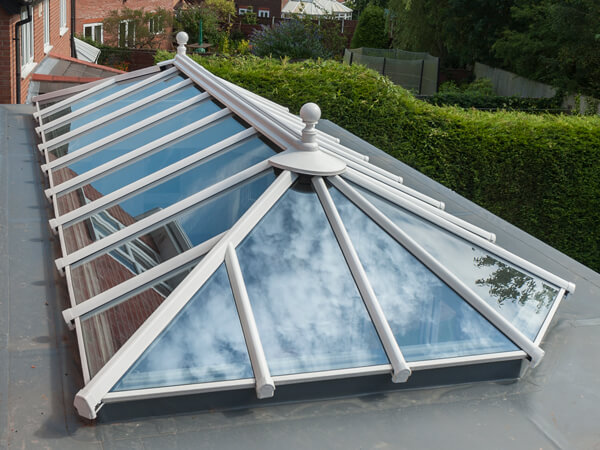 Lantern Roof Features
Your home will be all the better for the presence of a lantern roof. Commonly used in extensions and refurbishments, our lantern roofs are a real architectural feat and come with an industry-leading 20-year guarantee.
If you click on the hotspots opposite, you will be able to get more details about the frame and glazing options, amongst other features.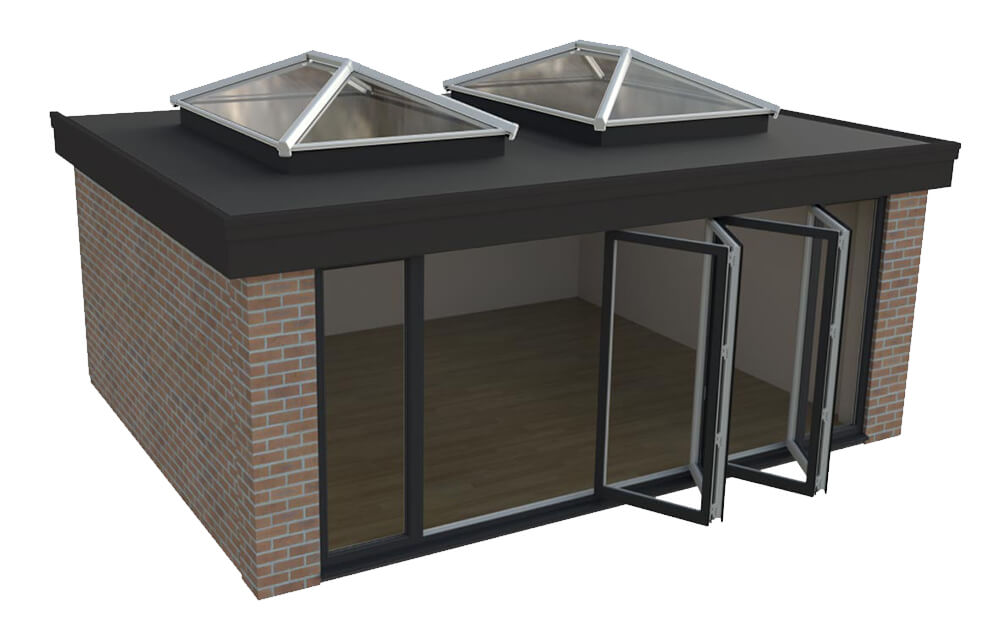 Roof Lanterns
Available in your choice of aluminium or UPVC both inside and out, in a range of colours.
Stormshield Protection
Our unique Stormshield protection in the ridge end ensures complete water tight design.
Solar Control Glazing
Your choice of solar control glazing options to keep your room comfortably warm and energy efficient.
Flat Roof Membrane
For a contemporary style and high performance design.
Decorative Cornice
To add the all-important finishing touch to your roof.
OUR FINANCE CALCULATOR
See how affordable your home improvement can be with our Finance Calculator.
INSPIRED? GET A FREE QUOTE TODAY!
Simply fill in your details for your free, no obligation quotation, and click "Get Quote"
Want to speak with an Advisor? Give us a call on 01562 60800
Our friendly team will be pleased to help with any questions you may have.