They combine the very best of contemporary styling with great ventilation and the ability to clean your windows easily. Get the best of both worlds with Tilt & Turn windows from 5 Star Windows. Turn the handle once and the window will tilt inwards allowing fresh air into your property. Turn the handle again and the window opens inwards on side hinges giving you access to the outside surface for easy cleaning.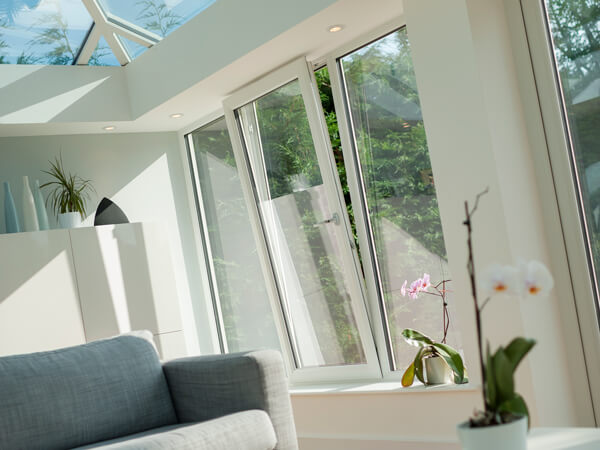 We provide tilt and turn windows in a huge range of attractive coloured finishes, and you can expect them to make your heating bills way more affordable than they currently are. Each tilt and turn window includes shoot-bolt locks, key locking handles and toughened glass.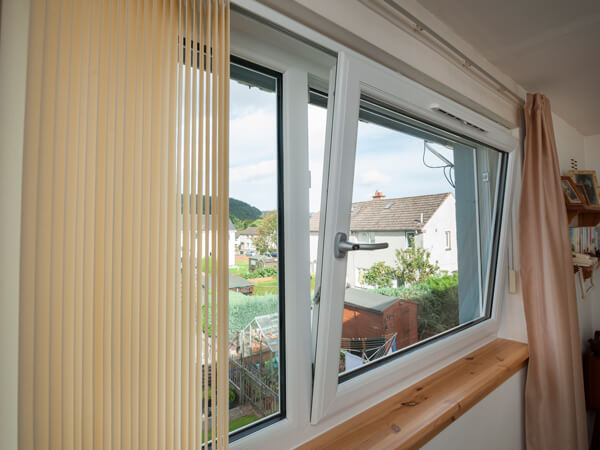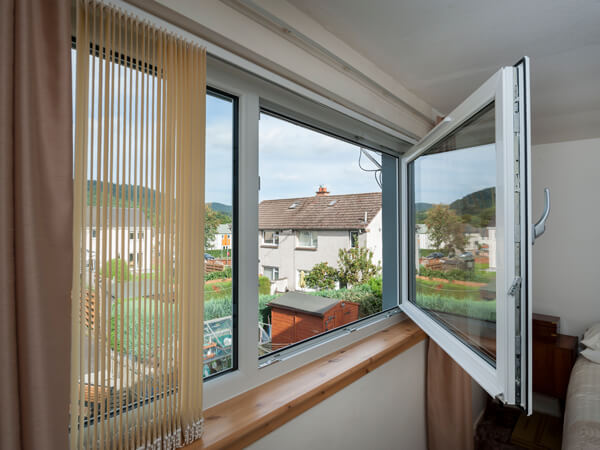 A standard tilt and turn won't offer EXTREME protection
Thankfully, our tilt and turn windows are different to most and do deliver EXTREME protection, coming with up to 11 visible locking points, making them 3 times more secure than a traditional tilt and turn window.
EXTREME heightened security with centre VAULTBOLT and multi cam locking technology.
EXTREME heightened durability with UNIQUE superglide gearbox ensures smooth operation.
EXTREME heightened COMPRESSION and acoustics with interlocking hinge bolts and optimum weatherseals.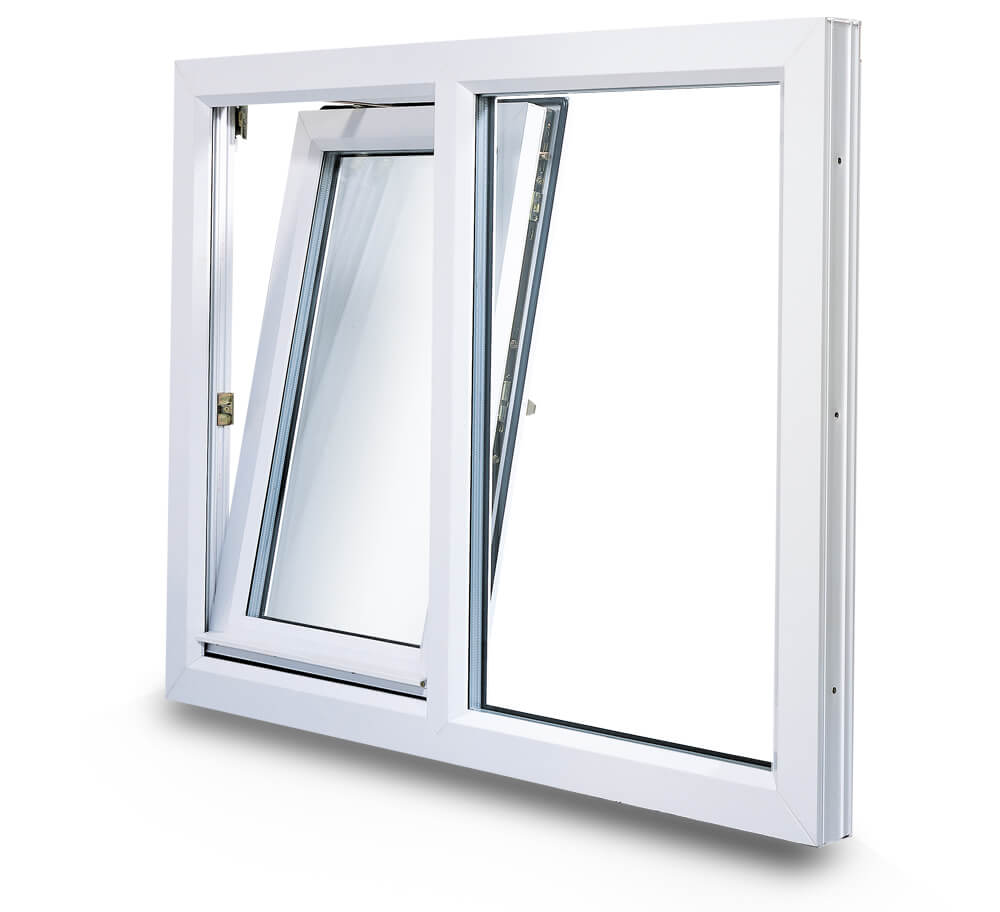 Tilt & Turn Frame
Highly engineered frames, that offer unrivalled thermal efficiency to keep your home comfortably warm, available in a wide variety of colours and has the versatility to create elaborate designs.
Ultimate Glass
High performance next generation glass for superb energy efficiency. With acoustic glass to block out the sound of a bust neighbourhood, or patterned privacy glass for a bathroom, we'll have the perfect solution for you.
Tilt & Turn Gearing
8-point locking system to fix your window sash into the frame at multiple points in one action, for impenetrable airtight security.
Tilt & Turn Handles
Our Tilt & Turn Handles come in a range of colours to suit your home, they're built to last with robust materials and quality finishes.
Versatile Design
Bright and airy, our Tilt & Turn windows are perfect for keeping rooms well ventilated. Turn the handle once to tilt the top of the window inwards, turn further and your whole window will open inwards to permit fresh air to circulate.
Huge energy savings are a guarantee…
Energy bills are causing a serious financial headache for many families and yours might be one of them. It'll be your windows to blame as they're obviously providing a poor standard of insulation. A window upgrade will rectify the situation.
Any heat loss will be minimised, and heat retention will be vastly improved, leading to a cheaper energy bill each month. Home comfort will also be enhanced.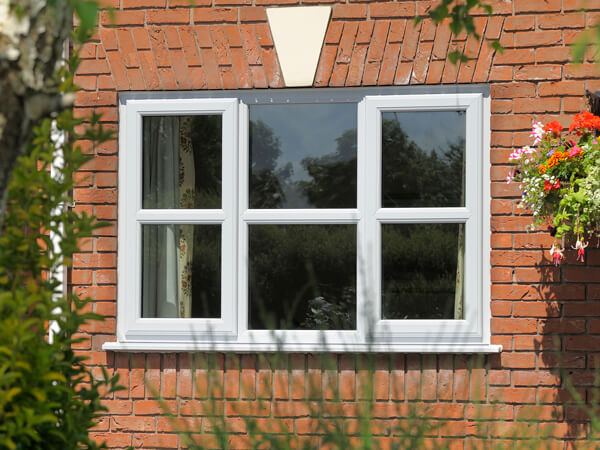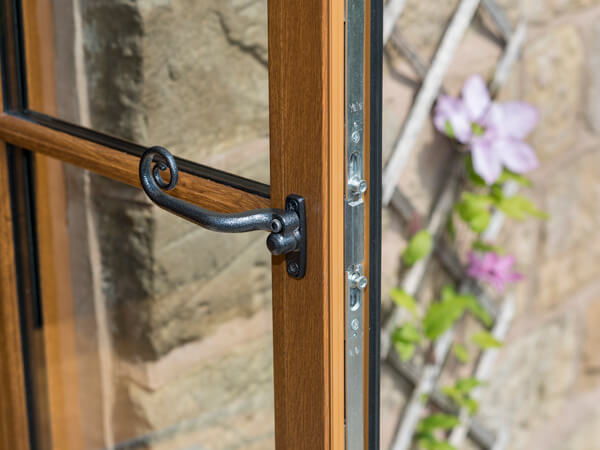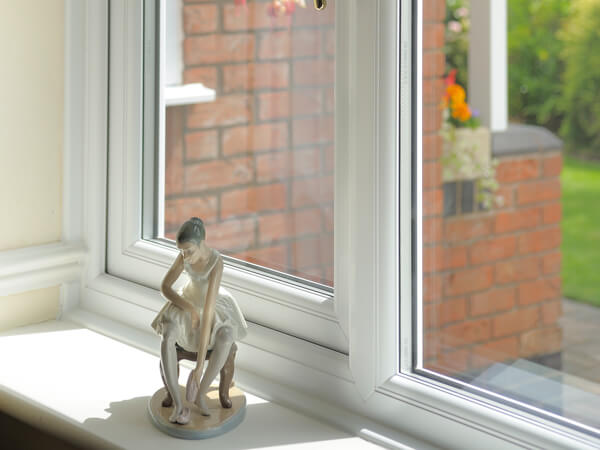 PERSONALISE THE DESIGN
5 Star is happy for you to take the lead with the window design and dictate what type of style it is, what coloured finish it has, and the kind of hardware it incorporates. You won't be short of options as 5 Star provides all sorts of possibilities.
Our colour palette is very generous…
Traditional white coloured UPVC windows still remain our biggest seller and it's easy to understand why as it's a design that's guaranteed never to go out of fashion. However, we do offer a selection of other colours for those wanting something a little outside of the box with options including Grey, Irish Oak and Chartwell Green, amongst a whole host of other fantastic finishes.
You are not compelled to just have plain glass…
We offer a selection of glazing options so make sure that you view them all so that you can make a well-informed decision before advising us of your preference.
If your primary motivation for buying new windows is to cut the cost of energy then we strongly recommend that you check out our Energy Rated Windows, an 'A' rated window being the most thermally efficient window within our range.
Our handles are expertly crafted…
You can tell that our craftspeople enjoy their work as the effort they put in the crafting of our handles is quite something. Our traditional and modern handles feel pleasurable in the hand when you open and close the windows.
Right in the heart of each handle is a secure locking system, which when locked, will keep the windows tight shut.
NEED MORE INSPIRATION? REQUEST A BROCHURE
Simply select the brochure(s) you would like to browse, fill in your details, and then click 'Download'.
Step 1 - Please select the brochure(s) you would like:
OUR FINANCE CALCULATOR
See how affordable your home improvement can be with our Finance Calculator.
INSPIRED? GET A FREE QUOTE TODAY!
Simply fill in your details for your free, no obligation quotation, and click "Get Quote"
Want to speak with an Advisor? Give us a call on 01562 60800
Our friendly team will be pleased to help with any questions you may have.