Marcin & Magda's
Grey UPVC Windows & Solid Core Door
Grey remains the colour of choice for so many customers, a finish loved by Marcin & Magda.
The dated look of their windows, compounded by them letting cold air from outside filter through to their home, was the catalyst for Marcin and Magda investing in a window upgrade.
Magda took inspiration from other homes in the area for a potential coloured finish and was mostly taken with grey-coloured windows, matched with a grey front door. She spotted her dream door, one that had aluminium panels framing the glass panes, complete with a chrome bar handle. To her delight, it just so happened that we had a near replica in our Extreme Solid Core Door collection.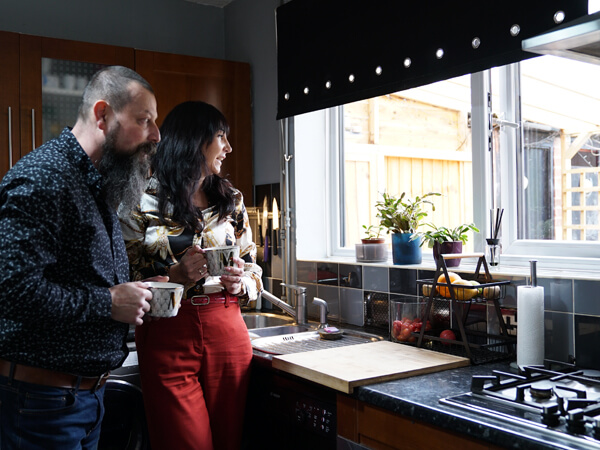 It was once the couple got talking to us that they recognised our very accommodating sales approach. What came as a surprise to them was the possibility of having a dual-coloured door, which led to them asking for a white finish internally and contemporary grey externally. They would never have known this had we not been so thorough in our discussions.
Within a short time of the completed installation, Marcin noticed that noise from the busy road outside was far less audible in the house. It has made home life far more peaceful for them both and justified the investment into the new windows and stunning new entrance.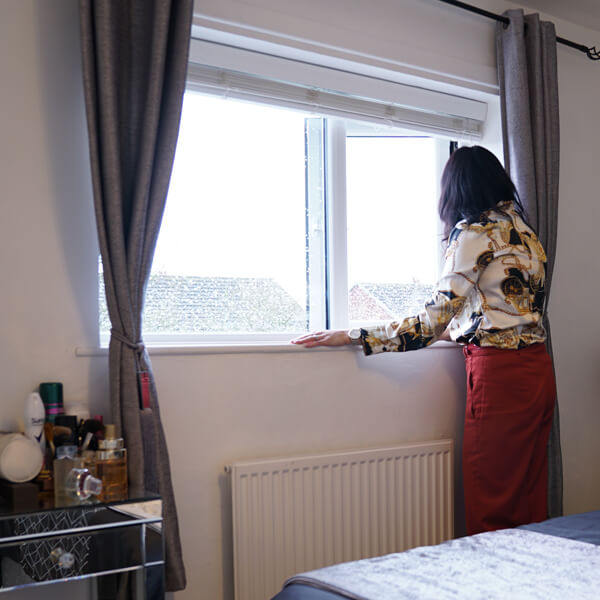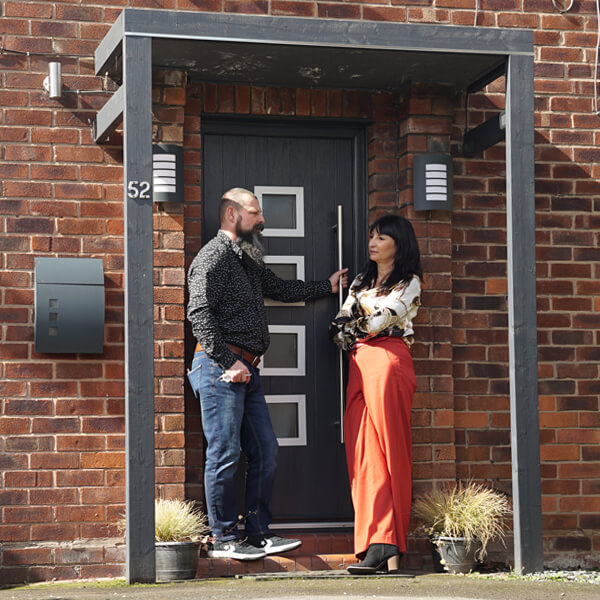 "Now our house feels like a home. Before we had new windows and doors, it felt more like a house than a home."
They couldn't find fault with anything and we're impressed by how quickly the fitting was. One of the most lasting impressions they have of our installation team is of how considerate they were of their home, making sure that it was left spotless upon their departure.
View More Case Studies
INSPIRED? GET A FREE QUOTE TODAY!
Simply fill in your details for your free, no obligation quotation, and click "Get Quote"
Want to speak with an Advisor? Give us a call on 01562 60800
Our friendly team will be pleased to help with any questions you may have.