5 Benefits Of Having A Glass-Room
Do you like the sound of having a secluded room in your house away from the hustle and bustle of daily home living where you can go and completely switch off from the world?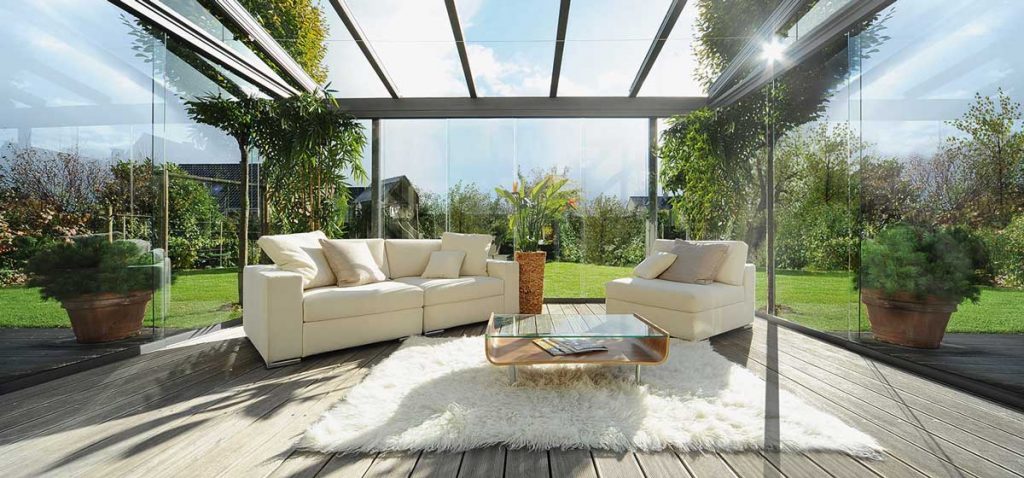 A conservatory or orangery would suffice, but we are thinking about something that is even more spectacular; a glass room.
The glass room has a higher ratio of glass than a conservatory or orangery and is a fabulously futuristic design.
It offers a number of benefits to the contemporary householder:
Amazing views
There's so much glass and so little frame in a glass room that you get the most incredible view of your outdoor surroundings. They really are virtually frameless and the transparency offered throughout has this extraordinary way of making you feel as though you're sitting in the very heart of the garden.
All-year round space
A major criticism levelled at traditional conservatories is that they overheat during the summer months and become far too cold in winter. Despite the high volume of glass in a glass room, it provides excellent thermal efficiency and will adjust to the temperature outside. This enables you to utilise the space at any time of the year.
Modifiable
A standard glass room design not luxurious enough for you? You can adapt it by including a patio roof or awning with an accompanying terrace where you can relax without your enjoyment being disrupted by the elements. An LED bar can be incorporated into a patio roof so that terrace use continues into the night.
Boosts health
All that sunshine that pours through the glass room will inevitably put a smile on your face and make you feel as though you're ready to take on anything. Sun exposure has also been shown to lower blood pressure, ease stress, enhance immune systems, help us sleep etc.
Planning permission
Most glass rooms can be installed without any prior planning permission required and the installation process is relatively quick. We would though urge you to get in touch with your local authority to check that any proposed glass room satisfies their planning criteria before going ahead with the installation. It also needs to comply with current building regulations.