5 Reasons A Solid Replacement Roof Is What Your Conservatory Needs
Was your existing conservatory a hive of activity over the winter months or did it sit empty and unloved for most of it? If it was more a case of the latter you don't want a repeat of that this forthcoming summer and should reawaken the space with the installation of a solid replacement roof.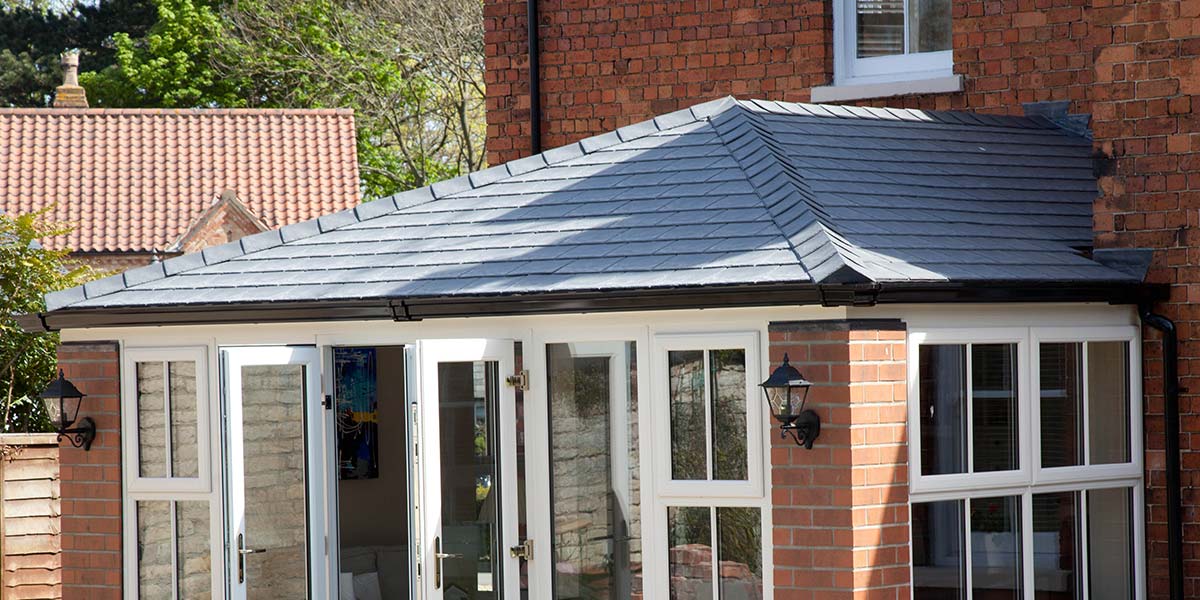 Summertime is when a conservatory should be at its busiest, being the host location for your annual garden party or your children during the summer holidays so that they have somewhere special to enjoy using their favourite toys and games.
To be able to do both, any of these things and much more, a reliable roof covering is essential. Exchanging your existing roof for a solid replacement roof is the best course of action and an investment that will pay you back over the years for at least five practical reasons:
Temperature regulation
If you have ever walked into a conservatory with an old or polycarbonate roof in the middle of summer, it's unlikely you will have stayed in there for long – a seriously sweaty brow probably formed.
Whether you opt for the lightweight slates or lightweight tiles, a solid replacement roof regulates the internal temperature in accordance with the external temperature. This basically means that coolness is assured during even the hottest of heatwaves.
Beautiful aesthetics
The lightweight slates and lightweight tiles we have referred to have been specifically designed to replicate the appearance of authentic slates and tiles. They also come supplied in the type of finishes you would expect of a traditional slate or tile conservatory roof.
Your previously ageing conservatory roof will be revitalised upon the fitting of a solid roof, as indeed will your entire home.
Enduring reliability
Buying a solid replacement roof will be a once-in-a-lifetime purchase as it has lasting qualities and will offer optimum performance throughout its lifetime.
How can we be so certain about that? 5 Star provides customers with a 20 year guarantee on all products as we put an enormous effort into developing every single item and utilise only the finest materials. This gives you a full two decades of peace of mind.
Reinstated value
What good is an inhabitable conservatory to a prospective buyer if you put your home on the open market? No good is the answer!
Restoring usability will make the extension a big selling-point and will add significant value onto the property, usually around 7 per cent.
Improved acoustics
We're bound to be hit by heavy rain over the summer (this is England after all). A downpour often drowns out the atmosphere inside a conservatory when it hits an old glass or polycarbonate roof due to the noise it makes.
Any chitter-chatter inside a solid roof conservatory will remain fully audible in the wettest of conditions thanks to the acoustic properties of the technologically advanced roof covering.
You needn't lose all hope in your old conservatory when a solid replacement roof will make it a continuously sensational summer setting. Request a copy of our Solid Tiled Roofs brochure.