Have A 5 Star Christmas And New Year
No more waiting! Christmas has finally arrived and we couldn't be more excited about it after what has been a fantastic year for 5 Star.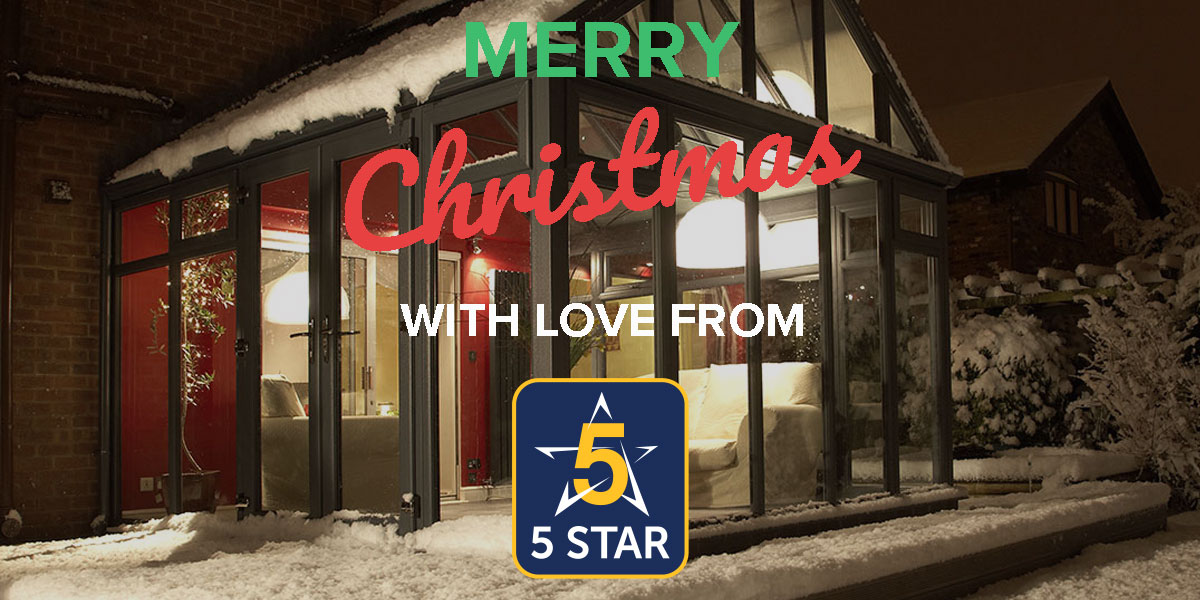 So much has happened over the past 12 months and helped to make 2017 one of our most memorable years yet.
Here's a quick recap of some of the highlights.
New showroom
We kicked-off 2017 by opening a brand new 5,000 sq. ft. state-of-the-art site in Worcester to complement our existing showroom in Kidderminster.
Much blood, sweat and tears went into developing the site and all that effort over many months proved worthwhile as the response to the showroom has been nothing short of phenomenal.
We have seen hundreds of homeowners come to see the wealth of sliding and folding doors, French and patio doors, conservatories, orangeries, garden rooms and skyrooms on display.
New website
It wasn't just bricks and mortar that we redeveloped. Our website was also thoroughly redeveloped and then relaunched to better digitally showcase the full 5 Star range and make it more user-friendly.
Engagement levels have risen since we put the new website live and it has led to a healthy jump in the number of enquiries and leads that we receive.
New product
We're constantly looking into ways of extending our product line and trying to develop revolutionary new offerings.
The newest product to come from 5 Star arrived a couple of months ago when we added the Envisage range – a modern take on the traditional flush casement window. It looks exactly like an original flush casement window, but just about exceeds it in every respect.
We're gearing ourselves up for an equally successful 2018 and want to say thank you to all our customers. Have a very Merry Christmas and Happy New Year! If you decide you want home improvements in 2018, contact us.