Have You Considered A Glass Room For Your Home?
When you think of home extensions, you usually just think of conservatories and orangeries. But, At 5 Star, we have another form of home extension, made in Germany, to throw into the mix – The Weinor Glass-housen (or Glasoase®).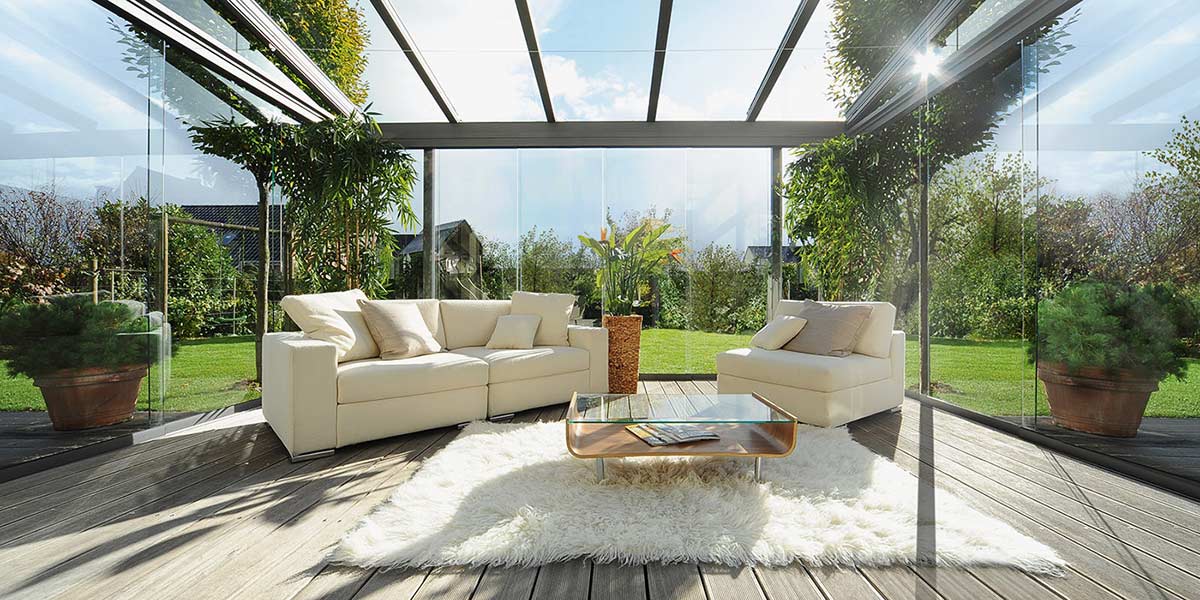 Never before has a home extension let you bring your garden into your house quite like the Glass-housen does. It is an oasis of glass and will provide the perfect transition between indoor and outdoor environments, becoming an extension of your living space.
Using a Terrazza patio roof (available in multiple styles), it can be fully enclosed with multiple glass elements and feature an easy-glide glass sliding door at the front of the extension to enable you to move outside with utter simplicity.
Even with the front of the design open, you will be able to take seek refuge from the weather inside of the Glass-housen as it will assure you of protection from the wind and rain.
There is a heck of a lot of glass in a Glass-housen, but that shouldn't put you off – the glass is all glare-free and it will keep the heat outside in the summer.
Other notable benefits of the Glass-housen
You wouldn't be able to make the most of your garden out on an awning for anywhere near as long as you can in the Glass-housen.
A glass-housen isn't air-tight so that air can properly circulate and to prevent the build-up of heat and condensed water.
A non-insulated aluminium profile is used to construct the Glass-housen to make it stable, beautiful and hugely transparent.
Planning permission and / or building regulations approval is not usually required.
It can be used for the majority of the year.
Fund it with some 5 Star finance
You might be able to secure a Glass-housen with one of our fantastic finance packages. Give our finance calculator a whirl to find a finance deal that suits you.