How To Create An Insta-Worthy Front Door
A front door is just a front door, right? Wrong. It's more than just that. 
On its own, it can set the tone for your entire house, and it will often be the first thing that people notice when they come to pay you a visit. 
Pull out all of the stops with your front door, and there's every chance that your property will make a positive first impression on people. 
You only need to type the hashtags #frontdoor or #frontdoors into Instagram to see the lengths some householders go to to create a glamorous front door. 
Do the same with yours and make it Insta-worthy. Then you can proudly showcase it on there too.
Coloured finish
Whether you're going to retain and repaint your current front door, or get a new one installed, your choice of door colour is really important. 
Opt for neutrality with a grey, black or white door if you'd prefer to play it safe, but if that doesn't send your pulse racing, a purple, Chartwell Green or ravishing red-coloured door should do the trick. 
It's fine to be playful, however, think twice about choosing something too outlandish – a bright pink door might be to your taste, but it won't necessarily find favour with everyone else!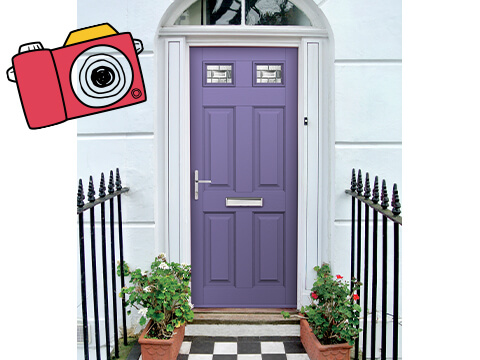 Door wreath
Many of the most 'liked' front doors on Instagram feature a door wreath – no, a wreath isn't just for Christmas. 
Make your own, if you have the skills, or get a pre-made real or artificial wreath. Hang it carefully and centrally, and dress up your front door for the summer with a wreath full of bright, vibrant colours – orange, red, pink. 
Once summer is over, you can then swap it for a wreath that gives off more of an autumnal look.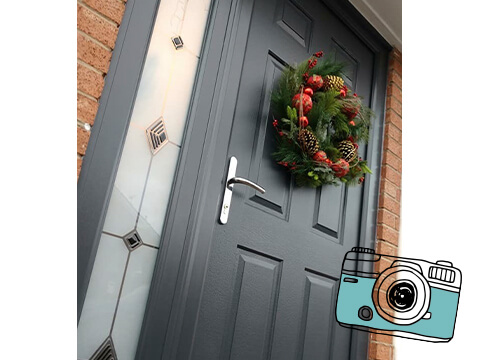 Plants
If you decide to go without a door wreath, you can always bring attention to your door with some plants instead. 
Hanging baskets never seem to fall out of fashion, or imitate what many other Instagrammers like to do and get a pair of potted bay trees that you can display on either side of your door to create a focal point. 
Likely to forget to regularly water them? Pick low-maintenance plants to avoid them dying out and spoiling your door's appearance.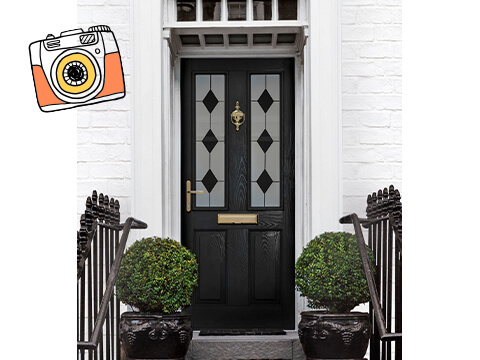 Our replacement door range at 5 Star is full of designs that will go down a storm on social media. Request a FREE quote for any of them here.