Are You Up-To-Date With Current Conservatory Décor Styles?
When was the last time you updated your conservatory décor in some way? It could be something that you have never done since the extension was originally fitted. If that was quite some time ago, the inside of your conservatory will almost certainly feel and look dated.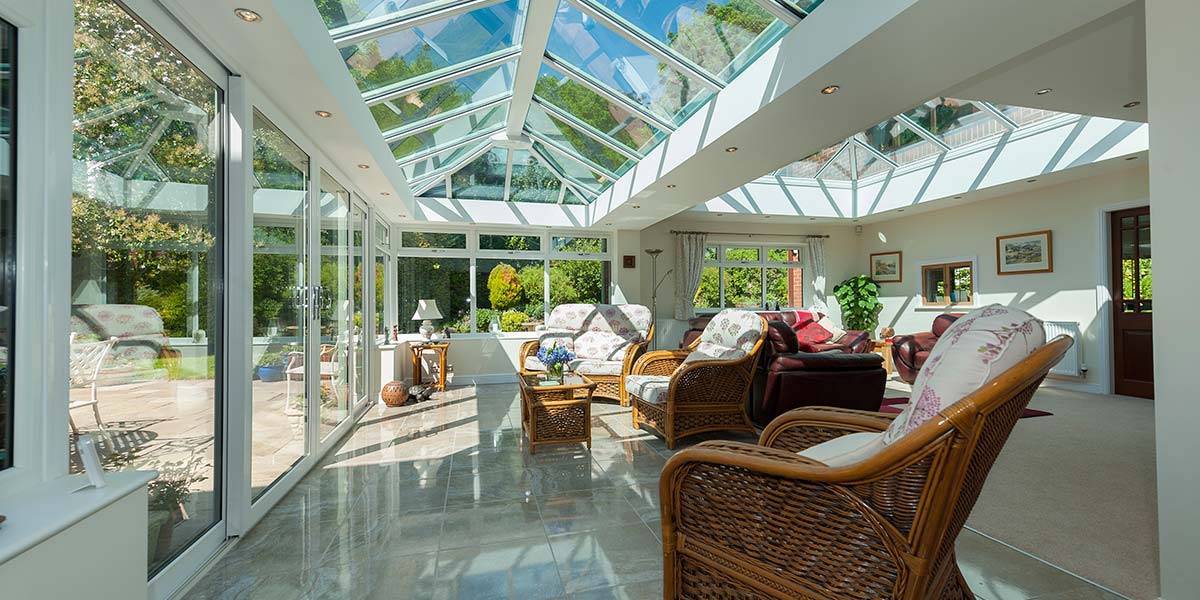 Keeping on top of modern trends in interior design and implementing as many of them as you can is important if you want to avoid your conservatory interior falling behind the times and make it fashionable again.
If you don't know what's 'hot' and 'in' at the moment in the forever changing world of conservatory décor, 5 Star has you covered.
Colours
Pantone and Dulux always provide a good barometer of the colours that are most likely to make a splash.
At the back-end of last year, the colour experts at Pantone named Living Coral, a peachy orange shade, as their colour of the year for 2019.
This announcement came just after Dulux had confirmed that Spiced Honey would be their colour of the year, a warm amber tone.
Both colours have had a major presence in conservatory interiors over the first half of the year and will continue to do so throughout the rest of 2019 and beyond.
Furniture
Most conservatory furniture is mass-produced nowadays and it lacks the obvious attention to detail you get from a handcrafted chair or sofa.
There has been a shift towards handcrafted furniture in recent times and you can buy a string of handmade cane furniture, including cane chairs and sofa sets, capable of handling the unique conditions of a conservatory.  
You can immediately sense the amount of TLC that goes into a quality handmade item, something you don't always feel from a mass-produced equivalent.
Accessories
View your accessories as very much the finishing touches to your conservatory space.
We're going to concentrate on current blind trends, but there all sorts of other accessories you could include.
Floral patterned blinds in a pink, purple or the aforementioned Living Coral are ideal for adding vibrancy to the inside of a conservatory in summer and should be complemented with fabrics in an ever so slightly contrasting colour.
Or you could go retro with a modern twist by installing trendsetting blinds featuring Geometric shapes and bold prints.
Have a look at our Inspirations page to see what some of our customers have done to make their conservatory décors super chic.