How To Give Your Home A Fantastic Festive Look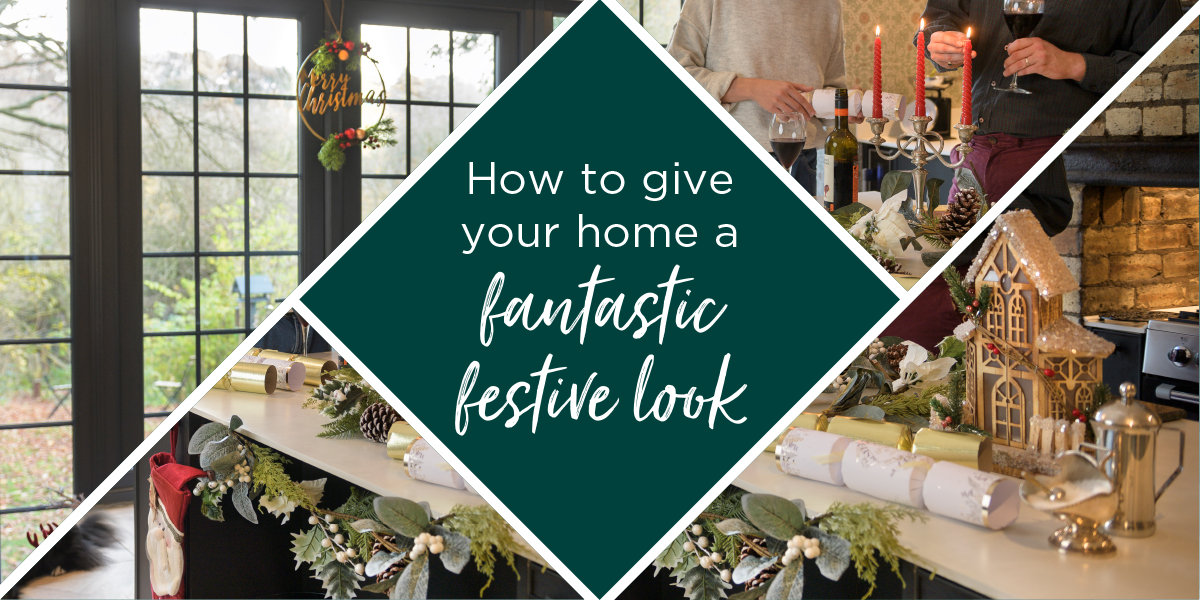 Christmas will be different this year, but you can still have lots of festive fun at home. 
Replace your usual Christmas parties with friends and work colleagues by having virtual gatherings on Zoom, all popping on your funniest or funkiest Christmas knits, and playing party games late into the night. 
And don't be a Scrooge! Get into the Christmas spirit and decorate the house. 
Compile a Christmassy playlist on your Spotify account and when ready to start decorating, hit play, ensuring there are plenty of mince pies out for you to tuck into whilst you do it. 
Give Santa a festive sight he won't forget when he comes to visit with these Christmas decorating tips:
Hang your Christmas tree upside-down
We're not making this up! One of this year's biggest decorating trends is the upside-down Christmas tree.
Several celebrities, including Ariana Grande, have jumped on what you would think is a brand-new craze, but in actual fact began as a religious idea in the middle ages.
Christmas Tree World is just one of many online retailers selling upside-down trees if you fancy hanging your tree from the ceiling. It would definitely be something to show off on your social media accounts.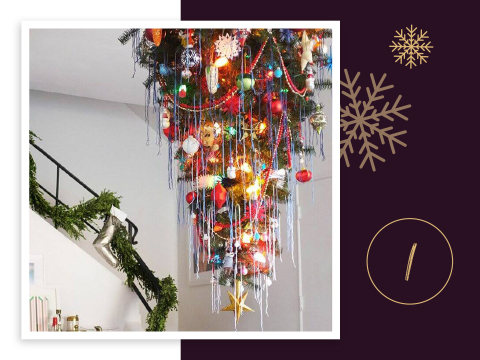 Get your stairs looking in season 
Doors get decorated for Christmas with wreaths, and lights are displayed in and on windows, but you're missing a trick if you leave your stairs bare.
An all-natural garland running the length of your bannister, either on top of it, or at the base of the bannister, or a stringed garland that you can wind around the rails, will make a big festive statement. 
Take your staircase decor up a further notch by placing little Christmassy boxes on each step from top to bottom, and hanging stockings on stair rails.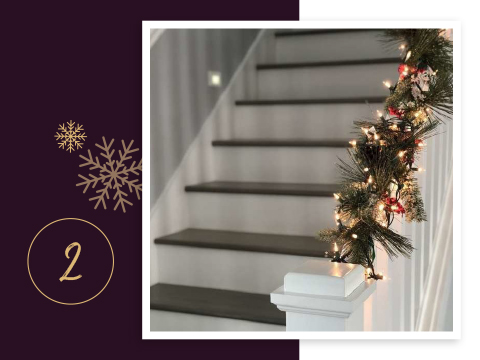 Turn your front door into one giant Christmas present
You will have lots of wrapping to do this Christmas, and whilst you're at it, why not wrap your front door to turn it into something resembling a Christmas present. 
The concept will work best with a white or light-coloured door, and all you need is some red fabric, a large bow, a pair of scissors, heavy duty magnet and some duct tape. 
Measure your door first and cut the fabric to size, and after wrapping the door with the fabric and taping it down, place the heavy duty magnet on it and stick the bow to the magnet.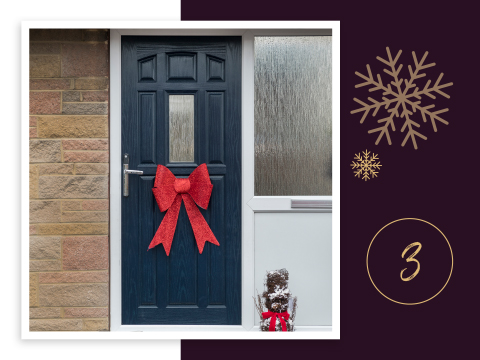 Come the end of the Christmas and New Year celebrations, when removing the decoration from the door, you may decide it's time for a new door. 5 Star has plenty of them, and can give you a FREE quote for one.