Are You Going To Decorate Your Front Door This Christmas?
Are you currently up to your neck in Christmas lights, tinsel and baubles? This time of year we wouldn't expect anything less! However, whilst you're decorating the tree and interior of your property, don't neglect your exterior. Your front door needs a little bit of love too!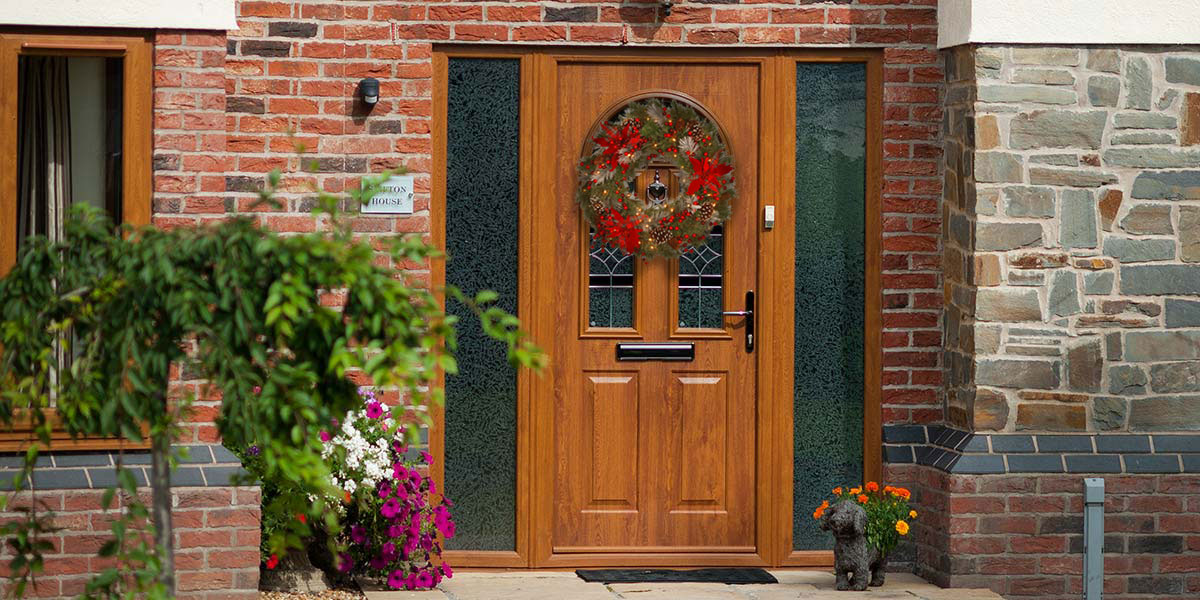 Wreath and Ribbons
These door accessories are simple, but extremely effective. They give the exterior of your property a splash of character. If you're feeling creative, why not make one yourself? It will be another chance to bring the family together. You could choose from a simple green and red wreath, an over-the-top wreath full of decoration or add some pinecones and a red ribbon to a plain green wreath. Inspiration can be found at any store and online.
Christmas Lights
Another way you can decorate your door this Christmas, is to hang Christmas lights from the small roof over your door. This brightens the exterior of your property, and is a focal point, which will attract the attention of everyone in your neighbourhood. You could choose blue and white icicle lights, green and red fairy lights, or lights that alternate flashing patterns. If you don't have the time to decorate your homes exterior, then this is a perfect and simple idea.
Ornaments on each side of the door
If you are unable to fit a wreath on your door, or if you don't have a small roof over it, then adding Christmas ornaments or small trees on each side is the ideal alternative. They can be quirky Santa's and Snowmen, small Christmas trees with lights, Reindeers or a 'Santa Stop Here' sign. Even artificial snow would be effective. Simple is always effective!
For more information about our wide range of traditional and modern doors, or just for some inspiration, visit our website TODAY!