Have You Considered Underfloor Heating For Your Conservatory?
Getting cold feet in your conservatory or orangery is something you will not be concerned about during the summer months, but once winter comes around it is comforting to have some warmth under foot.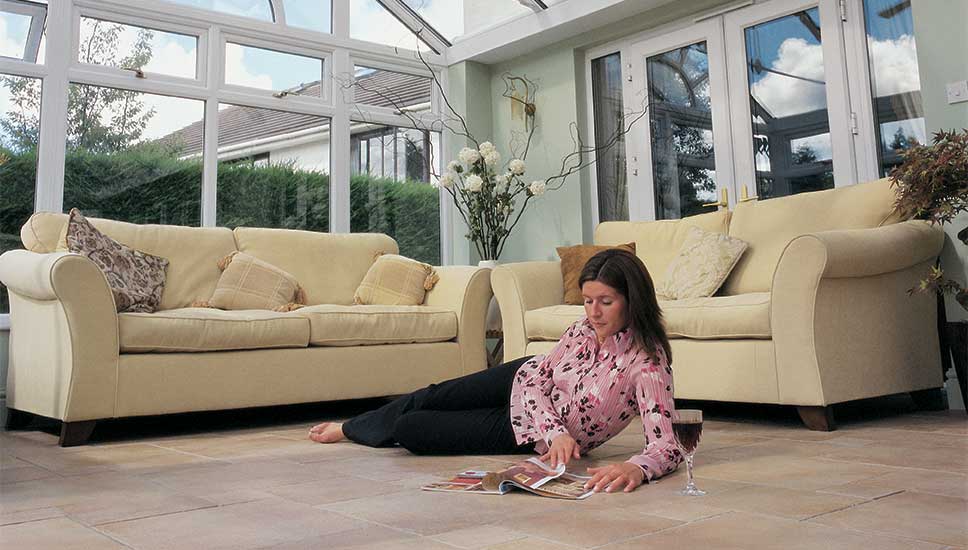 The installation of underfloor heating in your chosen extension won't just keep your feet warm; it will help heat the whole structure.
Create the cosiest of conservatories
When utilising our electric underfloor heating you won't actually be able to see it as the electric is laid into a levelling screed and sits underneath your preferred choice of flooring.
You can view underfloor heating as being similar to a radiator, but considerably bigger as it will cover a large volume of floor space when fitted in a spacious conservatory. Being able to omit traditional radiators from a conservatory frees up wall space too.
We believe in total honesty, so please be advised that electric underfloor heating is more costly than most underfloor heating systems. Don't let this put you off though as when complemented with thermally efficient glass and insulated roof panels, the investment will be justified as you will feel it emitting a tremendous amount of warmth.
There are four different types of floor covering compatible with our electric underfloor heating:
Laminate
Carpet
Ceramic
Luxury Vinyl Flooring
It is important to note that we wouldn't recommend that you lay any rugs or coverings over the electric underfloor heating as it can prevent the heat it produces from circulating like it's designed to.
The main benefits of underfloor heating in a nutshell:
Easy installation
Expert energy efficiency
Minimal maintenance
All-year round comfort
Multiple surfaces can sit over it
Noise-free
Finish your flooring in style with 5 Star
To find out more about how electric underfloor heating compares to other heating systems for conservatories give 5 Star a call on 01562 60800 today!