Homespiration – How To Make Your Home A Beautiful Destination In Its Own Right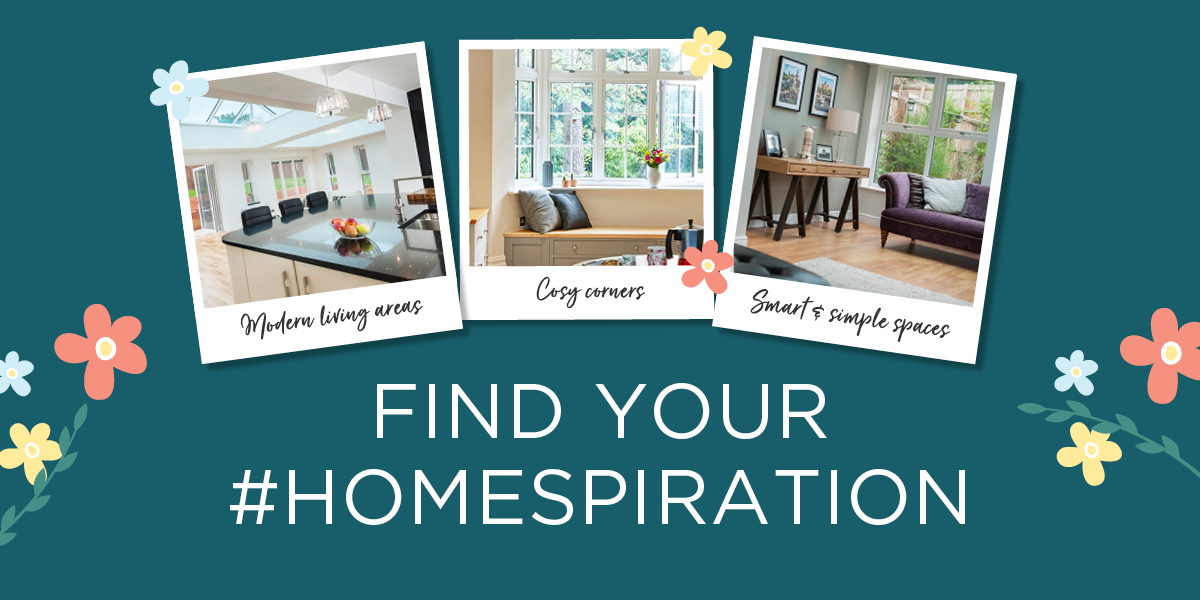 It doesn't matter what type of home you reside in – cottage, studio flat, terraced house etc. – you can always get to grips with the heart of it somehow and turn it into a place that you adore being in and sharing with your loved ones. 
With a mix of DIY and TLC, and some imaginative thinking, it's amazing how you can discover exciting new potentials for your living space and transform the same four walls in a way you never thought possible.
Home influencers are a great resource for interior design inspiration if you need some expert creativity and thought to fuel your mind with ideas. 
We've sought their enterprising ideas ourselves to pass on some 'Homespiration' advice to our customers:
Plan for open-plan 
The open-plan layout is commonplace in most newly-built houses, with lucky recipients of such homes often choosing to use their open-plan area as a kitchen-diner-living space, representative of the typical modern home lifestyle. 
If open-plan living appeals to you, you might just be able to remodel your old Victorian terrace or semi-detached property to establish this most functional and interactive arrangement. 
The atmosphere inside an open-plan setting needs to be right though and it must offer the practicality demanded by your family. Open-plan areas also normally have a bright, cosy, private and spacious feel, which is something to think about before reimagining your existing layout.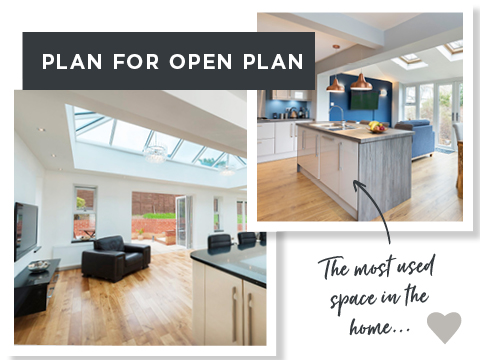 Create a cosy corner
It's nice to have a little place in a corner somewhere you can go indoors for a tiny bit of 'me' time, away from all the hustle and bustle.
A cute chair near the fireplace with a few throw pillows to keep you cosy is lovely in winter, but a comfortable window seat would be more appropriate for now.
Bay windows work well for window seats, where you can add a bench or old trunk underneath, spanning the width of the window, and put down a padded base for comfort and pillows to prop you up. 
It will be where you can curl up with a good book, enjoy a special view or simply just watch the world go by.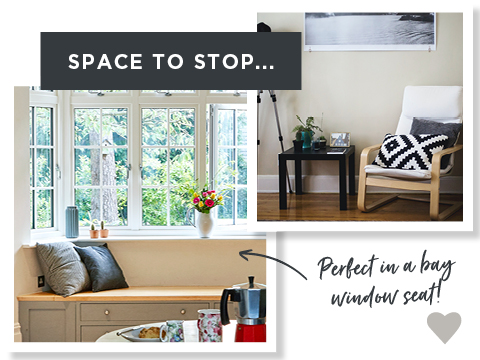 Garden zoning
It looks as though we will be holidaying at home this summer, but that's fine. Home holidaying can be made to be just as much fun for everyone as flying off to foreign climes.
Your garden will be the key to your home holidaying exploits. If it's a decent size, split it into designated zones in accordance with its layout, with dedicated spots for dining, playing and unwinding. You're also permitted now to invite friends and family over to enjoy it too at a safe social distance. 
Keeping al fresco eating and tomfoolery apart is the sensible thing to do as you don't want those water fights the kids have to spill out of control and cause your food to get soggy!
Eating and playing over with, you can set up camp at the end of each day in the unwinding zone with your pop-up tents, sleeping amongst nature and waking up to the beautiful sound of birdsong.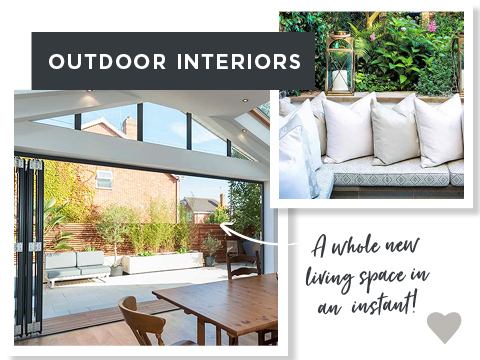 Our Virtual Appointment Service is still operating at 5 Star if you want to talk over things, or request a safe one-to-one Private Design appointment in one of our reopened showrooms.