How To Give Your Home A Cottage Look And Feel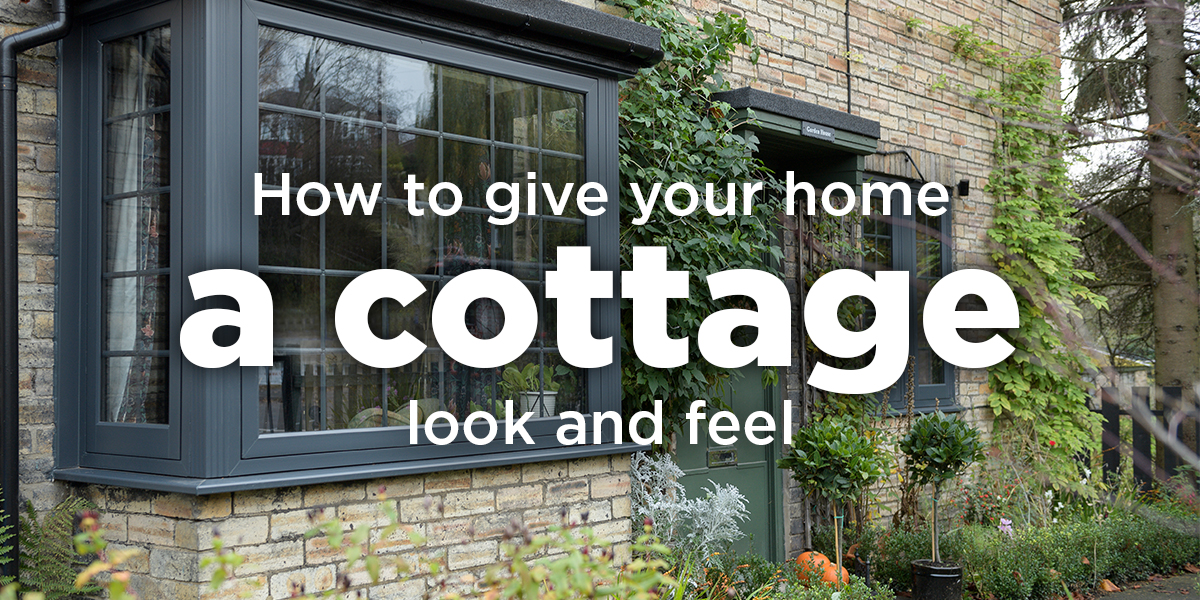 We rely on our homes for cosiness and comfort, especially during the bleaker months of the year.
Giving your home a cottage-feel will provide a cosy, snug atmosphere, making the shorter days increasingly bearable and your home much more inviting.
Whether you own an authentic period property in the countryside, or you just want to channel cosiness to your modern home, you can introduce simple touches to execute a quaint cottage look and feel.
The feel: create a warm and welcoming environment 
First things first, you can't maintain a cosy, cottage atmosphere without an adequate level of warmth in your home. 
This can be remedied by lighting a fire, having easy access to blankets and throws that you can bundle up in, and perhaps most importantly, installing thermally efficient windows and doors to lock the heat in. 
Just imagine cosy evenings sitting around a roaring fire without needing your heating on full blast because your windows and doors are doing their job properly. 
As well as enjoying the extra warmth, you will be pleasantly surprised by your decreasing energy bills as you find yourself regularly turning the heating down because it simply isn't needed.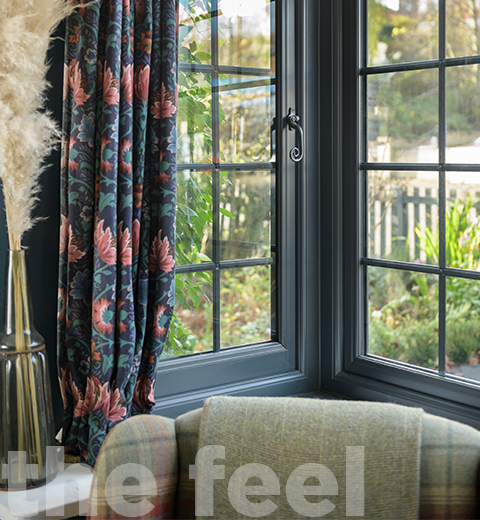 The look: introduce a cottage aesthetic 
Once you have the warm and welcoming feel dialled in, you can pay attention to the decor. 
You may be familiar with cottagecore, the idyllic, whimsical aesthetic taking social media by storm. Reminiscent of a simpler time gone by, the quintessential British style has become an inspiration to home renovators who are in search of an outlet for their nostalgia. 
To achieve this look, vintage floral patterns are key. Whether they are on soft furnishings such as curtains and valances, wallpaper or antique knobs on drawers, flowery prints effortlessly capture this popular trend.
Pastel-coloured windows and doors can bring an Instagram-worthy, cottage look to your home, which will brighten up even the most dreary of November days. You may even opt for 5 Star's classic Georgian windows that are reminiscent of the 18th century.  
On windowsills, place fresh flowers in jugs, as an alternative to a vase.
Just because your decor is reminiscent of a time gone by, doesn't mean your windows and doors have to be. 5 Star can maintain a traditional style with modern features to ensure your windows and doors are adding to the overall cosiness of your home and not taking it away. 
Request a brochure to view our stunning range of energy-efficient windows and doors.