Let More Light Into Your Home With A Skylight
People love the summer months because of the added warmth and the extended daylight hours we receive.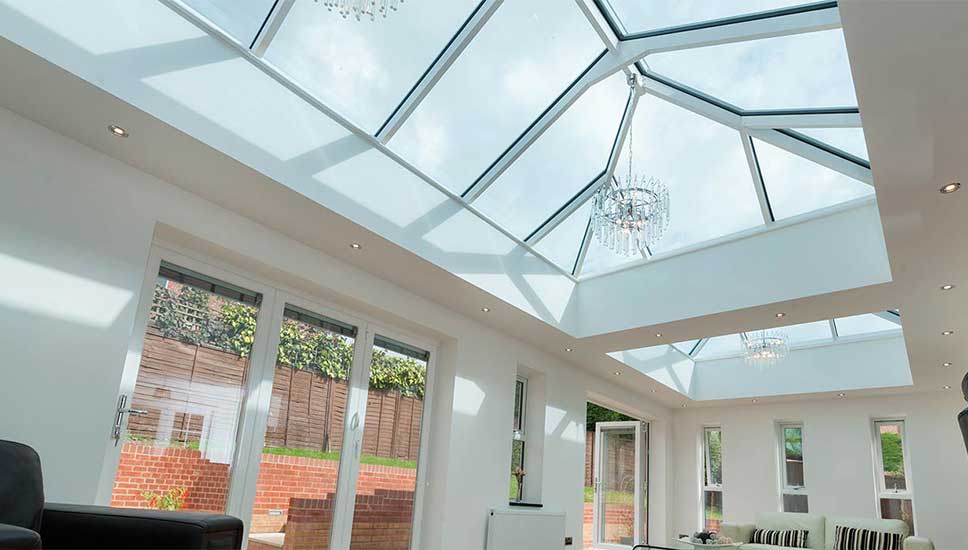 You cannot deny that when the summer sun is shining first thing in the morning it makes dragging yourself out of bed that little bit easier. It also puts a smile on our face.
What is frustrating is when very little of this sunshine hits your living space, something that can be rectified with the installation of a skylight – a window set in a roof or ceiling at the same angle.
A skylight will bring the sun indoors…
Skylights go by many different names – roof windows, roof lights, roof lanterns. They all do exactly the same job which is to give the sun a perfect pathway into the respective room.
They have been around since the 16th Century when the wealthy would have them integrated into their lavish properties to help their citrus trees grow. By the time of the Victorian era, skylights were a routine feature in terraced houses, though back then they were crafted from timber.
Nowadays, most modern skylights are constructed from lightweight aluminium. Aluminium tends to be the favoured material because it can be moulded to create very trim sightlines, subsequently enabling a large glass pane to be inserted into the frame.
Select a suitably sized skylight
Skylights are produced in a number of different sizes. You can have a home skylight that occupies much of the ceiling space in an orangery or have a condensed skylight that fits in neatly into an available aperture above your existing kitchen.
However big or small the skylight, you can expect the glass within it to give you a spectacular perspective of the scenes above. You will love being able to admire a cloudless sky or star sprinkled sight up in the heavens.
The explosion of light it generates indoors until after sunset will also enable you to become less dependent on your electricity.
Choose from a superb selection of skylights at 5 Star
5 Star are Approved Atlas Roof installers and Ultra Installers by Ultraframe, so you can expect your chosen skylight to be fitted to the highest possible standard.