Why Now Is The Perfect Time To Invest In A Home Extension
Anyone who was housebound because of the snow over the past few days will likely have been praying for better weather and the arrival of summer, the time of year when home extensions become essential items.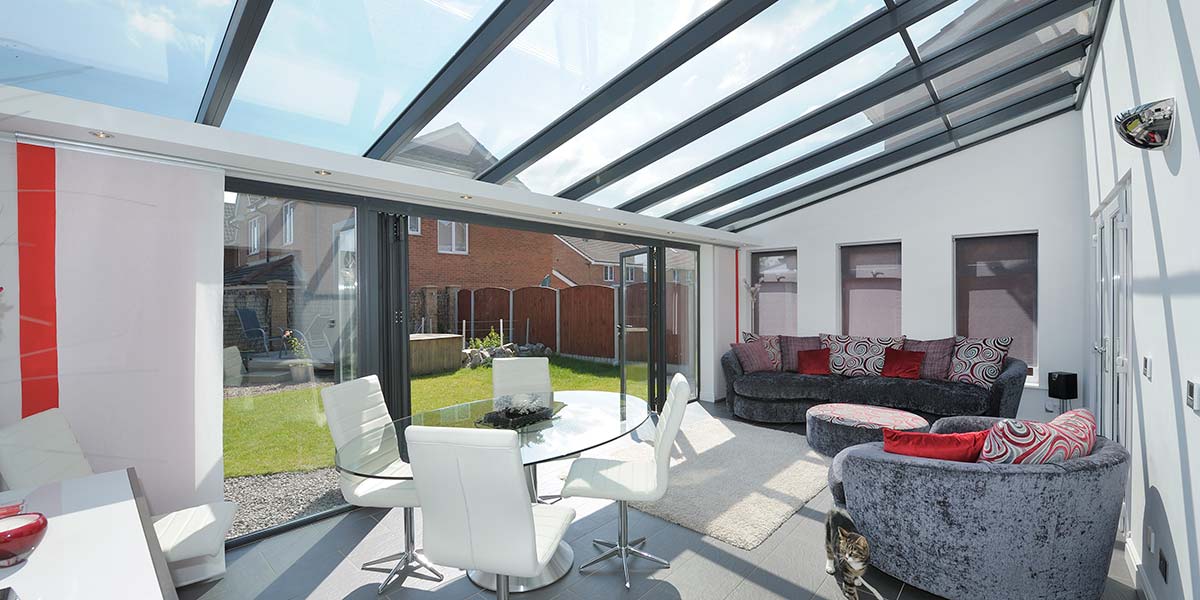 Conservatories and orangeries really come into their own over the summer months; well they do if you buy a home extension that doesn't get overly warm in hot conditions.
Whether you select a classic, modern or bespoke conservatory or orangery from 5 Star, you're guaranteed luxury 5 Star living during summer. We say that for several reasons.
Thermally efficient
Many old-style conservatories and orangeries sit empty in summer as they're incapable of keeping out the weather – who wants to spend time in a structure that leaves you sweltering?
All of our home extension designs deliver exceptional temperature control thanks to the insulated roof covering and glazing utilised. Even in the middle of a heatwave you can expect the interior to feel cool.
Garden views
Your garden will soon start growing again and the glazed surrounds offered by a conservatory or orangery make for the perfect place to admire it.
If you anticipate using your garden a lot throughout the summer you may want to think about including bi-folding doors, patio doors or French doors in any new design so that you can directly link the structure to it and bring the outdoors indoors.
Added value
Some people may be thinking about selling their home this summer, and if they are, they will find that a conservatory or orangery installation will improve the resale value of the property.
It will usually rise by around 7 per cent (possibly more) as estate agents see them as being a key selling point and buyers are equally enticed by them.
Multi-purpose location
They can be utilised in all sorts of ways. If you need to keep the kids occupied over the six-week holidays you could designate it as a playroom for them or perhaps use it as a dining area when the weather interferes with any al fresco eating. There are so many different possibilities such is their adaptability.
Seal it in time for summer at 5 Star
The summer isn't too far away but you still have a chance to have a conservatory or orangery incorporated into your property once it's here. Book an appointment with 5 Star to discuss your options.