How To Transform Your House Front For Christmas
You're leaving it extremely late if you've yet to get into the Christmas spirit and give the front of your house a festive feel. But there is still time to show to the world you're not a Grinch!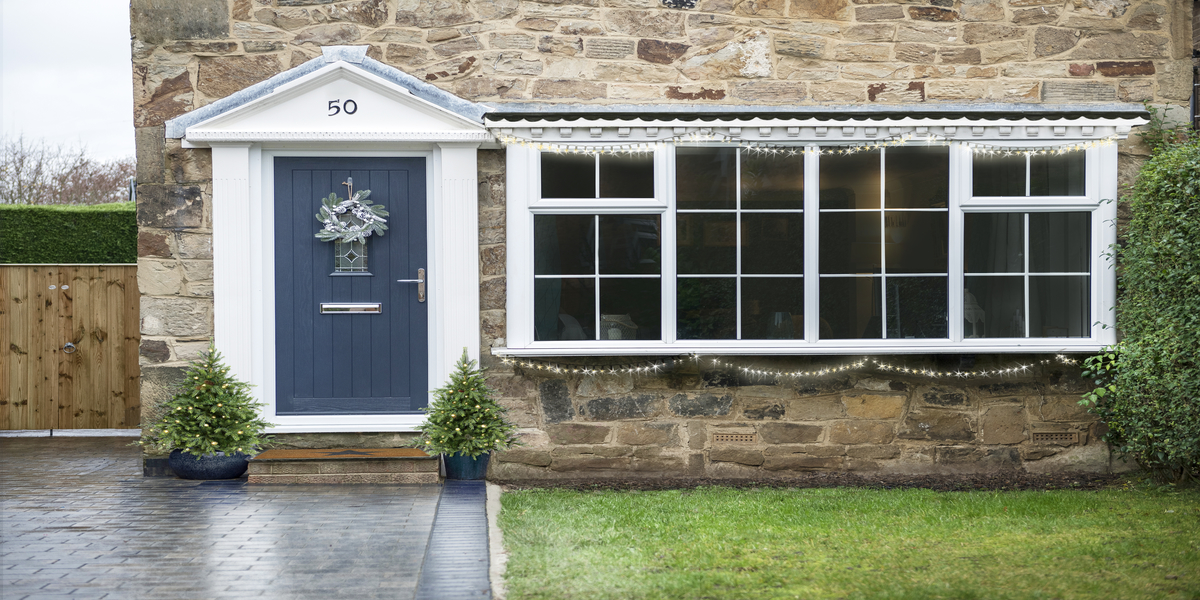 There's no excuse to leave it bare as it's simple and easy to get it looking Christmassy, and it doesn't have to cost the earth to do it either.
5 Star loves doing some Christmas decorating, as visitors to our showrooms can testify, so we have some straightforward ideas to make your home the talk of the town over the festive period.
Hang a wreath on your front door
This is a long-held Christmas tradition and it's believed to date back to the 16th Century.
For the Christian faith, the circular shape is a representation of the unending love of God, and the colours of red and green also have a symbolic meaning – red being the blood Christ shed on the cross and green denoting life and growth.
It's a bit too late to be putting your crafting skills to use and making your own wreath, but you can go out and buy one.
So that you don't damage the door, use a self-adhesive hook, wreath hanger or hang the wreath with ribbon.
Put up some fairy lights
Fairy lights are a regular sight outside at Christmastime, and they can make your home standout amidst the gloom of winter.
Purchase some battery-powered fairy lights to avoid having to plug them into a mains socket, and neatly wrap them around any available bushes or trees.
If you have a head for heights, you could have them hang some bright white fairy lights downwards from your roofline to create a cascading effect.
Give the Christmas tree a look-in
Nothing says Christmas more than a Christmas tree. Please don't tell us you haven't got one or haven't been in the attic to go and get it?
Real and fake trees aren't that expensive nowadays, and you could let the kids take responsibility for decorating it.
Once they've done hanging baubles on it and added the angel on the top, rather than keep it hidden from view, have it standing in the front window so that everyone can see it when they walk or drive past.
Speaking of windows, if you feel the cold at home this Christmas, it will be your windows' fault. Rectify that problem in the New Year and buy new energy efficient windows from 5 Star. Obtain a FREE quote here.