How To Turn Your Conservatory Into A Dining Room
The concept of taking to the dinner table for the daily / weekly family meal has slightly died out in comparison to past generations as the modern UK family now tends to tuck into their tea in front of the television. Not quite the same is it!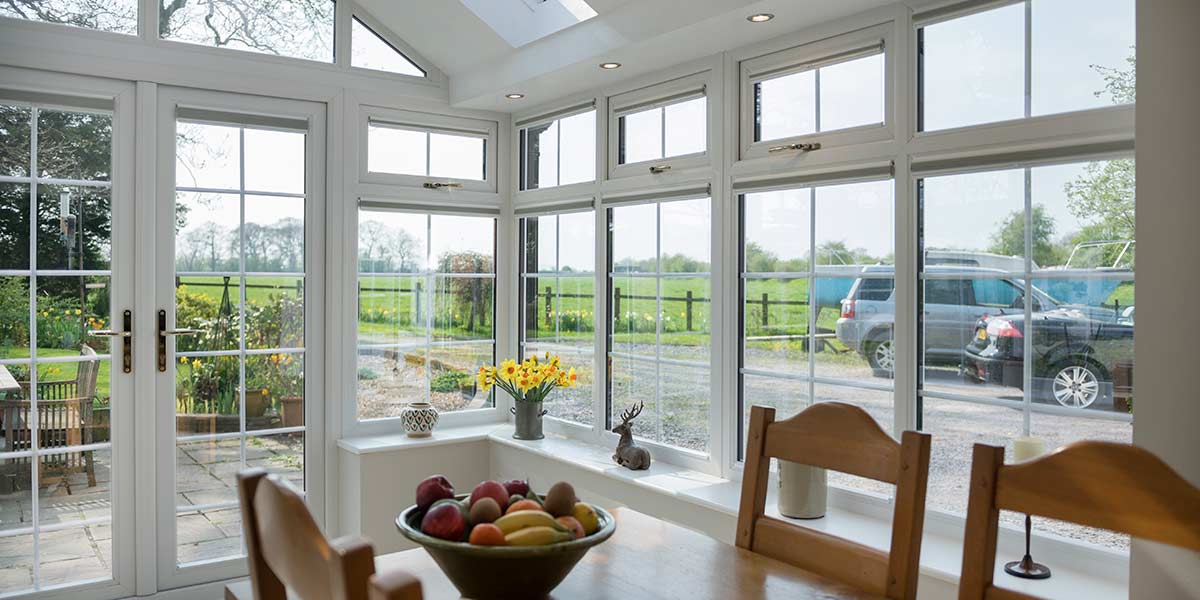 If you own a conservatory or you're about to buy one, you could very easily reintroduce this old family tradition by transforming the extension into a dedicated spot for dining.
It's a sensational setting for meal times thanks to the grandness of the structure and the superb surrounds both inside and outside.
Here's what to think about if you have an appetite for turning your conservatory into a dining room
Furniture
It goes without saying that a dining table should be the main centrepiece of the room but you mustn't install just any dining table you can find. Your chosen dining table needs to be able to stand up to the differing climate without becoming in any way damaged. The best options tend to be metal, glass, stone, marble and mosaic dining tables.
Lighting
The nights are closing in fast and many of the times you take to the table it will be dark outside, meaning that you need to have some form of lighting installed that will effectively illuminate the space. If your extension has an internal pelmet you could always have downlighters / spotlights placed into it to supply you with subtle lighting or choose a more visible form of lighting such as a large chandelier.
Replacement Roof
What might be stopping some existing conservatory owners from enjoying delicious dinners in their extensions is the weather. Old conservatories with glass or polycarbonate roofs often feel bitterly cold in winter and overly hot in summer. This can be resolved by getting the current roofing system replaced with a solid roof, something that can be done in just a few days. It will markedly improve thermal efficiency and make it useable in all weathers.
Flooring
Everyone will want to come and eat in your conservatory so you need to ensure that your conservatory flooring can tolerate regular and large amounts of footfall. It's also useful if it is water-resistant so that you're not left counting the cost if someone has a spillage. You can get many different types of conservatory flooring including engineered wood, laminate and tiled flooring, and they all have their merits.
Make TV dinners a thing of the past and consuming your culinary creations in the conservatory the way forward. View 5 Star's conservatory range if this sounds like a home lifestyle you'd love.