How To Update Your Conservatory Into The 21st Century
It's time for the annual spring clean, and if you own one, that should include giving the outside and inside of your old conservatory a good scrubbing. It's while decluttering and then cleansing your conservatory interior that you may come to the realisation that it feels a bit dated and needs freshening up.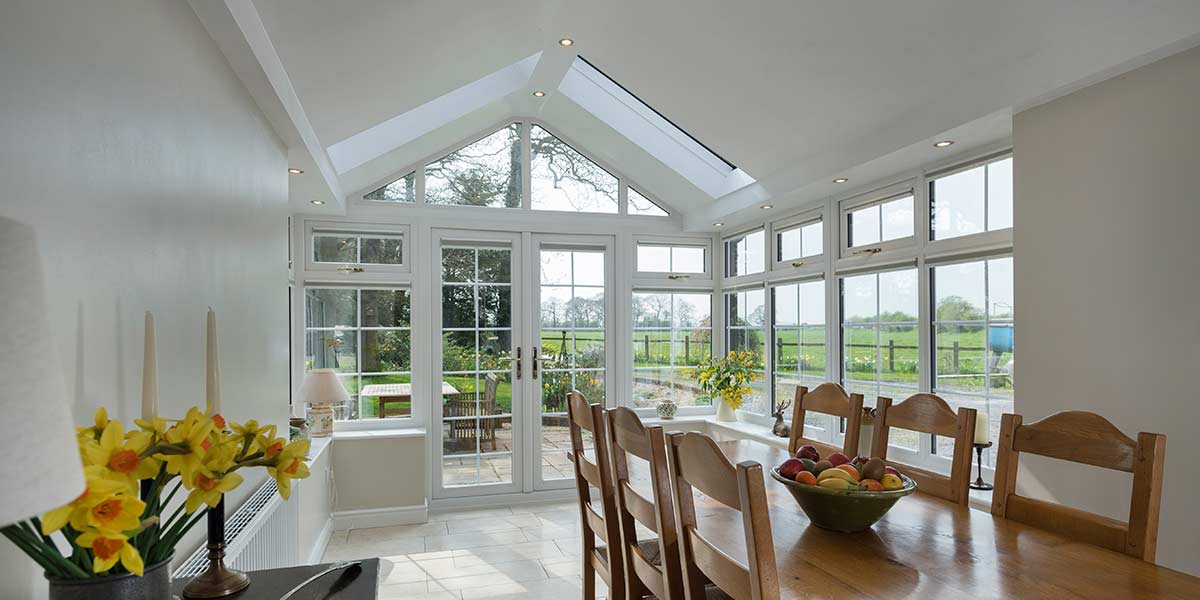 The project should be tackled with enthusiasm as when you have that mind-set you're more likely to end up with a modernised interior that leaves you feeling excited about using the space again.
You can always use our Living Spaces page as a source of inspiration for updating your own conservatory and we know of a few trendy measures you can take to make it far more up-to-the-minute.
Spiced Honey
Your current colour scheme may fail the fashionable test – what was trend-setting 10 years ago isn't likely to be now. For a replacement colour scheme how about Dulux's Colour of the Year 2019, Spiced Honey.
The paint experts have said the following about Spiced Honey – "This warm amber shade has been chosen to reflect a new mood of positivity and optimism – a desire to 'let the light in'."
Conservatories are all about letting light in, so it would seem a perfect colour choice. Retailers have capitalised on Dulux's announcement by creating various soft furnishings and accessories in Spiced Honey, giving you every opportunity to somehow get the colour inside there.
Bi-folding door installation
Opening out your extension to your garden will make it feel even more spacious and the installation of bi-folding doors will enable you to do it more smartly than any other door solution.
Because the door leafs can completely fold at one end, you're left with a vast opening, making extension and garden almost feel like one giant room. They look beautiful too. The lean aluminium frames play second fiddle to the huge expanses of glass that are fixed within them, giving you remarkable external views when they're fully closed.
If space allows, elect for a 7-pane bi-folding door to make a really dazzling door display.
Fit a solid roof
Are you only able to use your conservatory at certain times of the year because of the weather? You certainly aren't alone as there are thousands of conservatories out there offering their owners insufficient insulation. It's a problem that's easily solved.
A solid roof can be custom-made for the extension and replace the existing roof to improve the thermal performance of the design and enhance its aesthetics. Once building regulations approval has been granted, most solid roof installations can be completed in a matter of days and transform extensions into all-year-round habitable spaces.
Yet to own a conservatory but want one? 5 Star can design, supply and fit all sorts of eternally stylish conservatories.