What Is The Difference Between An Orangery And A Conservatory?
This is a question we get regularly asked at our showrooms by people who are interested in extending their home as most of us are familiar with the conservatory but not as familiar with the orangery.
They are similar in some ways and very different in others, so let us give you a little bit of background on both forms of home extension.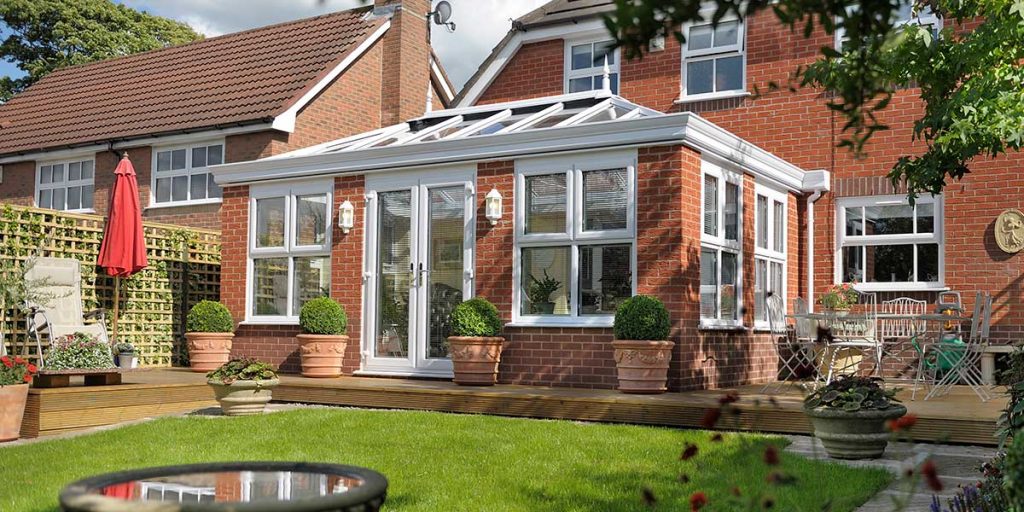 Orangery
The very first orangeries were developed back in the 15th Century and they began to rise in popularity across the continent amongst the aristocracy in the 17th Century when their primary purpose was to help fruit trees grow.
Sometimes an orangery would be built as an entirely separate structure away from a main residence, but not so much nowadays. Much of the light that passes through an orangery comes via the lantern roof, though it is possible to supply an orangery with a full glass roof.
Key features
Solid brick pillars
Large glazed windows
A brick or stone base
A large, plastered flat roof with a roof lantern

Conservatory
The 17th Century also saw the conservatory find favour with many Europeans due to its resemblance to a traditional glass house and useful ability to help exotic and tropical vegetation grow.
Advances made in insulated glazing resulted in conservatories becoming more popular with domestic homeowners in the 1970's and led to the creation of the numerous conservatory styles available today.
Key features
High volume of glass
Large glass roof and walls
Has a dwarf wall or solid wall
Now you have an understanding of what an orangery and conservatory both are, here's what's universally agreed to be the main differences between the two extensions:
An orangery uses more brickwork than a conservatory
A conservatory uses more glass than an orangery
Some consider an orangery to be a more natural and beautiful looking extension of the home
The styling of a conservatory is thought to be more complementary to a property
And here's is a key similarity between the two:
Both can be provided in UPVC, aluminium or timber
Undoubtedly the best way to assess the differences between a conservatory or orangery and decide which you like the most is to visit either of our showrooms. Both extensions will supply you with 5 Star living of the very highest order.