Eclipse Aluminium windows provide a bold declaration of style. Low density, slimline frames are well suited to modern properties, but are also built with the strength to stand up to the worst that the British weather has to offer. The smaller frames bring our extensive glass range to life, filling rooms with ample natural light. Select from our range of colours and finishes to make your new windows truly unique. Luxury has never been this affordable.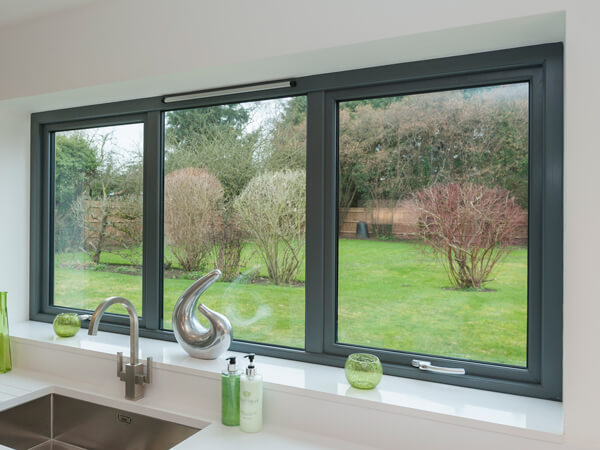 Eclipse Aluminium Casement Windows can be custom-made to match any size or style of property, with endless style options for a beautiful, simple finish.
Just as important as the look of your windows is the view they provide. It's also a huge bonus if they bring in lots of natural light, which Eclipse Aluminium Windows invariably will.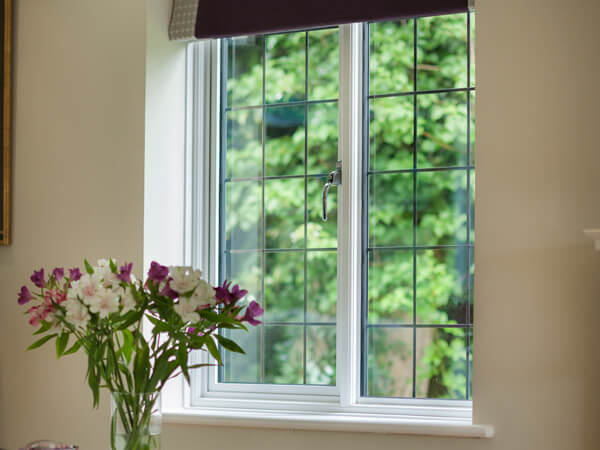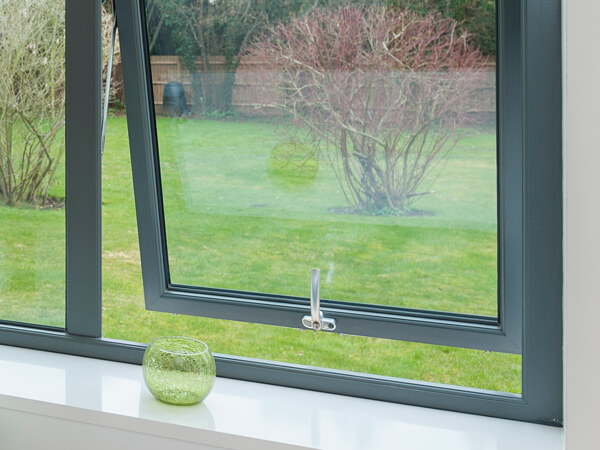 Eclipse Aluminium Windows
It's hard to know where to start when you are trying to analyse the best features of Eclipse Aluminium Windows as there are so many of them to speak of. Their style and performance are unmatched.
We have tried to summarise what each feature adds to the design in the clickable hotspots opposite.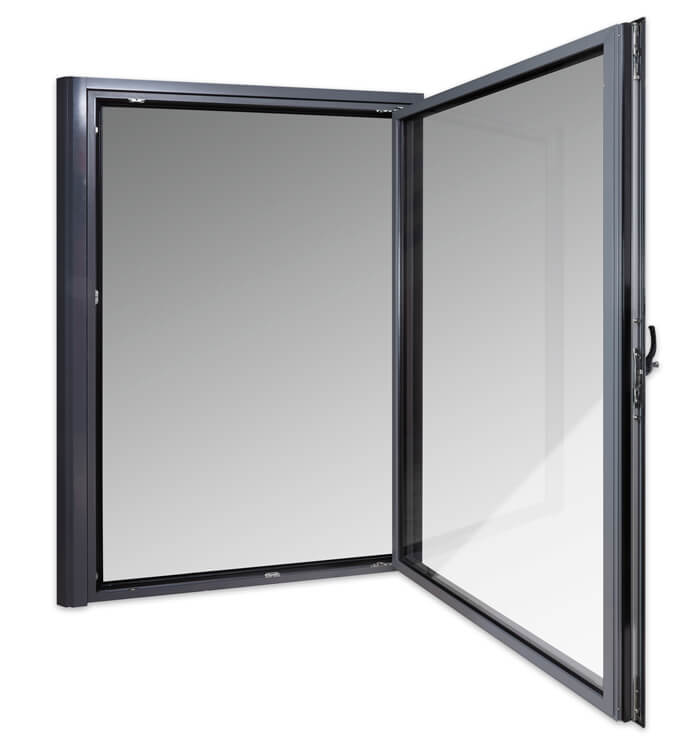 Eclipse Hinge
Our highly engineered hinge provides increased load bearing and features unique anti-crowbar technology, providing a lifetime of protection and reassurance. With 90 degree opening and Egress easy clean as standard, window maintenance has never been so simple.
Eclipse Glass
High performance, next generation glass offers excellent energy efficiency. With an ultra-clear outer pane, and a super soft coat inner pane as standard.
Eclipse Frame
A true declaration of style. Our low density, slimline frames are perfect for a clean, modern appearance, but are also built with the strength to withstand even the harshest of weather conditions.
Eclipse Locking
The sophisticated multi-point lock within the Envisage system ensures the window is fully secure when locked. Featuring our patented 'Secure It' mechanism, the window was tested over 30,000 times during the development stage.
Eclipse Weather Seal
Dual density and high elasticity for twice the coverage of standard windows. The Eclipse flush casement range boasts long lasting airtight protection from the elements and added noise reduction.
Sit back and enjoy the view
Eclipse Aluminium Windows have one of the slimmest profiles you will find anywhere, and the trim window profile enables us to include a huge expanse of glass.
With the glass making up most of the design, it leads to your rooms being blessed with lots of natural light and feeling incredibly inviting.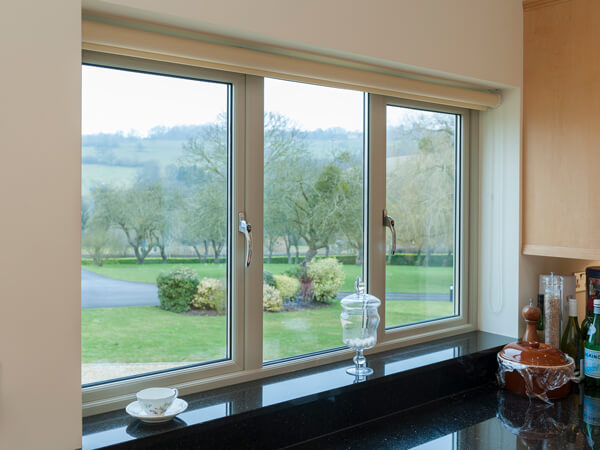 DESIGN THE WINDOW YOUR WAY
Eclipse Aluminium Windows can look exactly how you want them to look. We'll let you decide on the finish applied to the aluminium frame and pick any hardware and glazing. Our consultants will guide you every step of the way.
Make your Eclipse Aluminium Windows come alive…
Allow our range of rich, expansive colour range to breathe new life into your windows and transform the appearance of your home. Whether it's subtle, withdrawn shades you'd prefer or stand-out statement colours, our lavish powder coating process will ensure your colour remains vibrant throughout the lifetime of your window.
We've taken some of the most popular choices in our standard colour palette and added them to this range, but just like you'd expect when decorating the interior of your home, we can match your windows to any RAL colour you have in mind. The possibilities are endless!
Glass and frames, perfectly in balance.
With such an extensive range of window styles comes and equally impressive glazing range. Most of our customers are not glazing experts, and that's absolutely fine, our dedicated team are on hand to guide you through the process.
Whether it's a double or even triple glazed aluminium window, there's a configuration to suit every home. If you battle with excessive external noise, our 6mm pane is perfect for stifling the amount of noise that's allowed to enter your home.
Multi-point locking systems throughout the entire range...
It's the small details that make our window range stand out. With handles and accessories spanning a range of styles and designs, from the ultra-modern to the tastefully traditional, there's something to complement every home. All, of course, crafted with the same precision as our windows.
Accessories will make the windows you choose truly yours. With an array of colours and finishes, you're sure to find the perfect match to complete your look.
NEED MORE INSPIRATION? REQUEST A BROCHURE
Simply select the brochure(s) you would like to browse, fill in your details, and then click 'Download'.
Step 1 - Please select the brochure(s) you would like:
OUR FINANCE CALCULATOR
See how affordable your home improvement can be with our Finance Calculator.
INSPIRED? GET A FREE QUOTE TODAY!
Simply fill in your details for your free, no obligation quotation, and click "Get Quote"
Want to speak with an Advisor? Give us a call on 01562 60800
Our friendly team will be pleased to help with any questions you may have.