TRIPLE GLAZING WINDOWS
Triple-glazing – Expensive? Or an amazing improvement to the insulation of your home?
GET A FREE QUOTE
EXPLORE OUR TRIPLE GLAZING WINDOWS
All 5 Star's ranges of replacement windows have the option of triple glazing – offering maximum security and energy savings. So, wherever you live we will have a triple glazing option that works for you.
5 Star are a FENSA Approved Installer.
EXTREME UPVC WINDOWS - Available in Triple Glazing
VIEW RANGE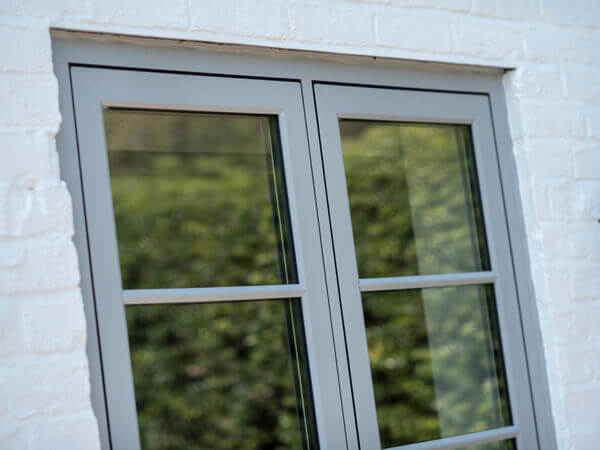 ENVISAGE FLUSH WINDOWS - Available in Triple Glazing
VIEW RANGE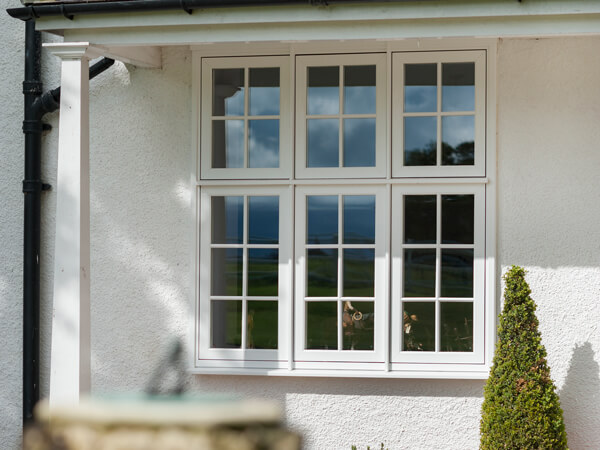 RESIDENCE WINDOWS - Available in Triple Glazing
The premium timber looking style of UPVC often used for period properties and Listed Buildings. Architects are choosing the Residence Collection – R9, R7 and R² – UPVC window system. This top end alternative to wood avoids expensive maintenance, with no painting required, and never rots!
VIEW RANGE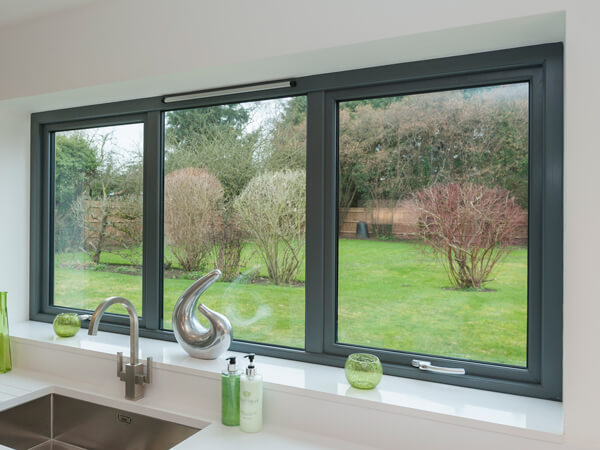 Eclipse Aluminium Windows - Available in Triple Glazing
The Aluminium replacement windows in a stylish slimline finish at an affordable price. Eclipse aluminium will retain its shape and has virtually no expansion or contraction in any weather conditions. This is an excellent stylish, low maintenance product range.
VIEW RANGE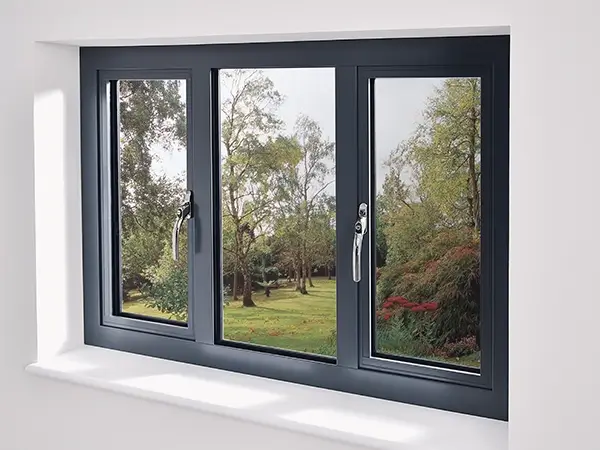 Origin Aluminium Windows - Available in Triple Glazing
5 Star are the proud Midlands supplier of British manufacturer Origin – the number one premium aluminium replacement window brand. Highly functional, ultra resilient, super slimline. Choose Origin Windows to manufacture and 5 Star to fit, this is the ultimate window!
VIEW RANGE
Glass – something that's come a long way in 4000 years.
Glass was invented 4,000 years ago in Mesopotamia by mixing sand, soda, and lime.  Today, the manufacturing processes are rather more refined, and our customers get amazing performance as standard yet can explore options which offer even greater thermal efficiency, greater noise reduction, cut light and glare and offer even greater impact resistance, in triple glazing.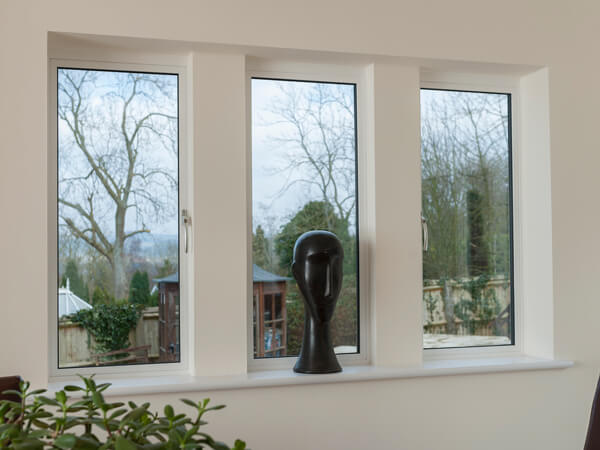 Avoid poor quality triple glazing!!
5 Star's triple glazing units are designed to allow in and retain, as much heat as possible to minimise the need for central heating, resulting in a reduction in your carbon footprint compared to poor quality glazing options. If you have older triple glazing, you won't have our futuristic glass and you are likely to have a silver or gold spacer bar separating your two glass panes, which is cold and condensates. 5 Star's triple glazing is fitted as standard with deep 36mm units, clever glass and two 12mm cavities, with two thermal break black warm edged spacer bars.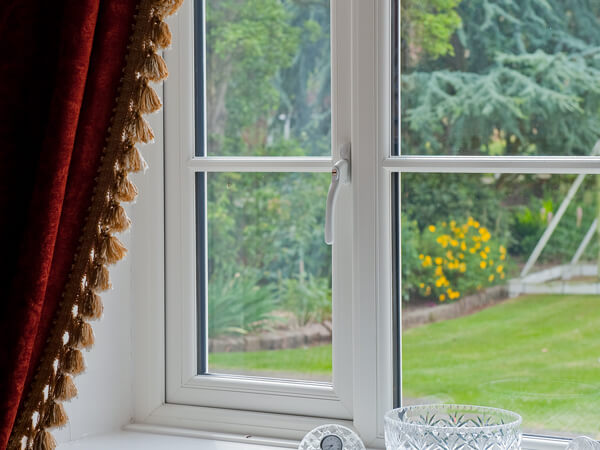 5 Star use argon gas filled window units
Old or poor-quality double-glazed window units are filled with air, conducting cold air between the glass panes, costing you money. Argon is an inert gas, which is pumped into the two 12mm voids between all 5 Star's standard glass units. The argon gas improves the insulation ability of your windows. In addition, it does not conduct the cold air and significantly reduces the build-up of condensation at the bottom of the glass during cold weather. All 5 Star units are made to retain this Argon so your windows insulating properties last a lifetime.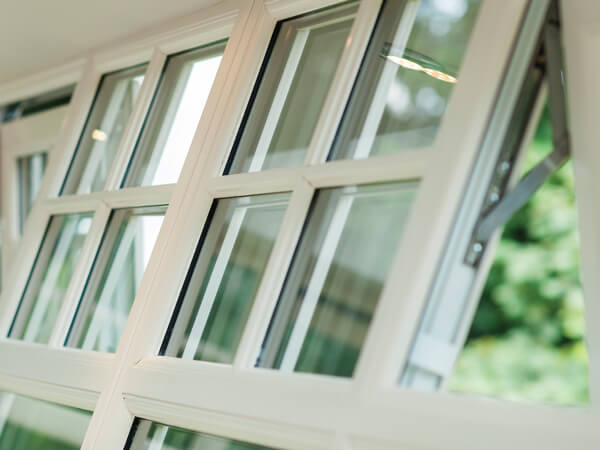 Centre pane toughened as standard
Over the years 5 Star have found that the centre pane can crack in triple Glazing for no obvious reason, possibly due to heat build-up. So, 5 Star fit a toughened centre pane to ensure you don't get this problem, as standard, at no extra cost to you, which means a 5 Star triple glazing is safer and more secure, and is therefore undoubtedly superior to other companies' standard triple glazing.
Sound-reduction technology
All 5 Star's futuristic insulated double-glazed units are sound-reducing and are superior to alternative lower-spec glazing. However, if your life is impacted heavily by noise – maybe you are near a busy road or motorways, under a flight path, near a train line, a school, pub, or busy restaurants you would benefit further by exploring laminated acoustic glazing options which reduce noise even further. Protecting your neighbours, it works both ways, so if you love to party, enjoy loud music, or have a budding musician in the family, laminated acoustic glazing can keep excessive noise in too.
Triple glazing
Triple Glazing can reduce noise by simply placing another barrier in the way of the noise. However, as standard triple glazing is not designed to combat noise, it can make things worse. You see, two air gaps can create resonance and echo chambers. If noise reduction is sought and triple glazing is preferred, then changing the centre glass pane to a 6mm laminated glass would be the preferred option.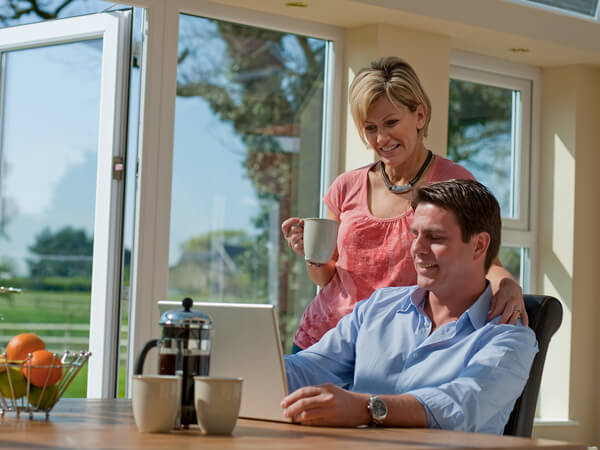 Triple-glazed windows are almost a third more expensive before discounting. The three glass panes make your window a third heavier which requires stronger hinges, which makes them even more expensive to fit. Some customers have reported reduced brightness because of the glazing unit's greater thickness, a possible disadvantage to some, especially if your rooms are all already dark. Many triple-glazed advantages could be achieved at a reduced cost by exploring specialist glass upgrades.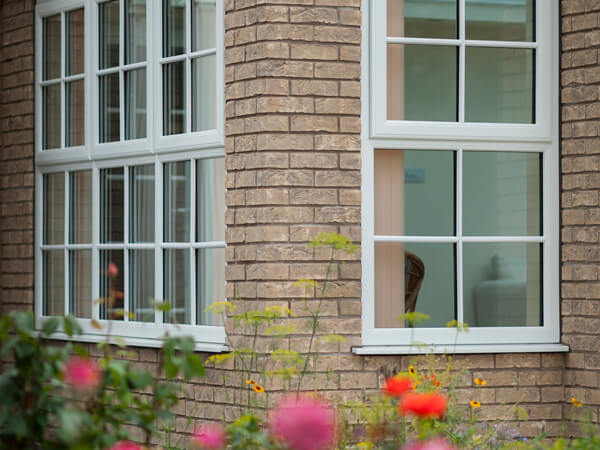 Glazing options...
Solar Control Glazing: The SGG Cool-Lite presents a range of solar control solutions, designed to reduce solar heat gain, helping ventilation and air conditioning systems.
Low-maintenance Glazing: SGG Bioclean combined with Planitherm Total+ to add effective self-cleaning properties to a double or triple glazed unit. This product combination offers a more neutral and less reflective solution compared to equivalent products on the market.
Acoustic Glazing: SGG STADIP SILENCE is an acoustic PVB laminated glass, which reduces noise whilst also offering the same safety and security as laminated glass.
Vision Control: SGG DECORGLASS traditional patterned glass with varying obscuration levels which can be combined with Planitherm Total+ to offer privacy in rooms where needed. SGG Masterclass and SGG Satinovo Matt offer design possibilities for domestic or commercial installations.
Anti-Condensation: SGG Viewclear® II is a neutral anti-condensation coating designed to reduce the number of days where external condensation may occur on an insulating glazing unit.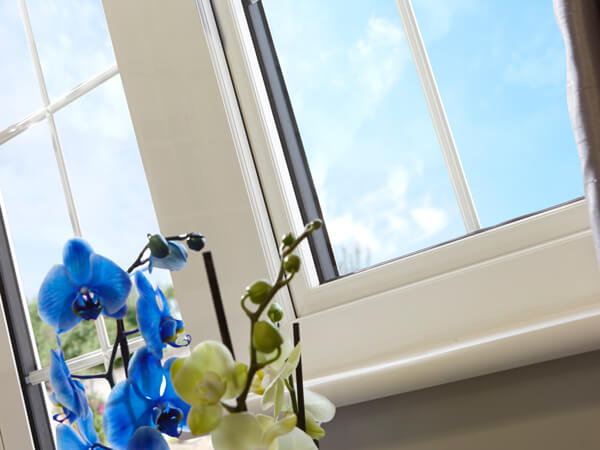 REQUEST YOUR FREE QUOTE
Complete our free quote form and you might win one of 10 - £50 Amazon vouchers, we are giving away every week running up till Christmas!
NEED MORE INSPIRATION? REQUEST A BROCHURE
Simply select the brochure(s) you would like to browse, fill in your details, and then click 'Download'.
Step 1 - Please select the brochure(s) you would like:
OUR FINANCE CALCULATOR
See how affordable your home improvement can be with our Finance Calculator.
BOOK A FREE APPOINTMENT
Simply fill in your details for a free, no obligation appointment at your home or nearest 5 Star showroom.
Want to speak with an Advisor? Give us a call on 01562 60800
Our friendly team will be pleased to help with any questions you may have.