Comfortable reading and homeworking is now achievable in this conservatory throughout all seasons after the installation of an Ultraroof. The Ultraroof offers unrivalled strength which is surprising when you consider how amazingly light it is and it comes with a pair of glazed sections or windows.
Sitting on either side of the roofing system, it's these glass areas that help to bring in natural light as effectively as the facets that make up the frontage of the Victorian conservatory. Putting spotlights in the ceiling provides a means of artificial light at night.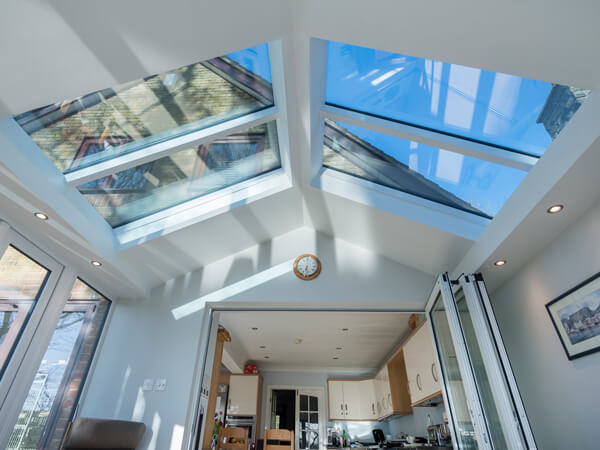 Opting for a Victorian conservatory was a shrewd move on the part of the householders as it complements the architectural styling of the house and looks as though it has been a permanent part of it. Well aware that the Ultraroof will keep the space insulated, they also chose to include a modern fireplace to guarantee themselves extra cosiness in winter.
It had to be fitted with meticulous precision, especially when it came to the flue so that it protrudes successfully through the roof. You cannot blame the lady of the house for having a beaming smile now that the Ultraroof and that fireplace are a part of her conservatory.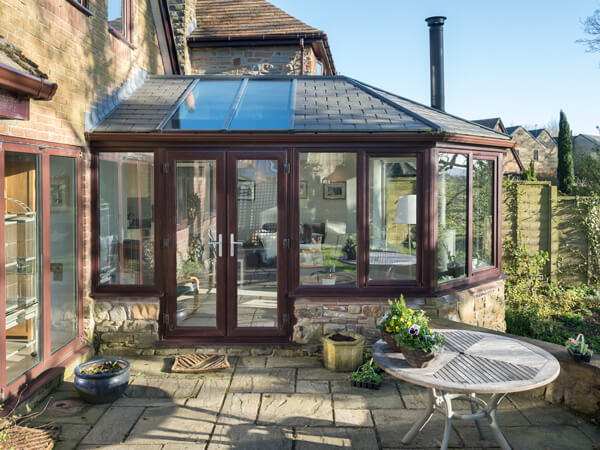 NEED MORE INSPIRATION? REQUEST A BROCHURE
Simply select the brochure(s) you would like to browse, fill in your details, and then click 'Download'.
Step 1 - Please select the brochure(s) you would like:
INSPIRED? GET A FREE QUOTE TODAY!
Simply fill in your details for your free, no obligation quotation, and click "Get Quote"
Want to speak with an Advisor? Give us a call on 01562 60800
Our friendly team will be pleased to help with any questions you may have.