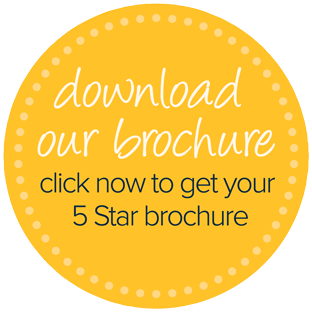 Replacement Ultraroof on Orangery Extension
Just when you're about to lose all faith in your orangery's ability to keep you warm throughout the year, along comes the Ultraroof system.
Prior to the installation of an Ultraroof this orangery had become strictly out of bounds after ceasing to supply suitable thermal insulation. Now, the occupants can't drag themselves away from it. This is because the old roofing system has been replaced with the cutting-edge Ultraroof, a roof that consists of lightweight tiles / slates and lengthy glazed sections. It's just as busy at night as it is during the daytime as spotlights have been integrated into the perimeter ceiling to ensure that lounging, cooking and dining can be enjoyed as and when its owners get the urge to do any of that.
Golden Oak was the favoured finish for the windows and doors that encompass much of the design in an effort to give the orangery an authentic feel. It was a no-brainer to also add French doors to the orangery so that movement between the extension and garden can be achieved with stylish simplicity. But let's speak about those glazed panels again. They modernise the appearance of the Ultraroof and have put a huge grin on the orangery's occupants as yet again they can count on their orangery for reliable extended living, that's why the champagne has been popped open.
---
---
---
Discover more inspirational living spaces
Make your house a home! Let 5 Star take care of it for you – get in touch with us today and see how we can help.
---
Customer Reviews
Excellent service from initial enquiry to aftercare.
---
Windows & Doors Kidderminster
Claire Mackie – 22nd Jul 2019
All work carried out very well.
---
Windows & Doors Rushwick
Graham Meredith – 22nd Jul 2019
I needed to replace a small wooden verandah on the back of my house and opted for a upvc replacement...
---
Windows & Doors Kidderminster
Chris Meakin – 20th Jul 2019
A first class job. Very pleased indeed.
---
Windows & Doors West Midland
Paul Skerritt – 19th Jul 2019
We had a few problems but we're happy with the way 5 Star handled them and the result was great.
---
Windows & Doors Worcester
Robert Simms – 15th Jul 2019
Best door ever. Well fitted, 5 Star were great.
---
Windows & Doors Worcester
Janet Simms – 15th Jul 2019
Find your nearest 5 Star showroom
5 Star Windows & Conservatories is the trading name of 5 Star Constructions Services Limited and is a credit broker not a lender.
Credit is subject to application and affordability. Terms and conditions apply. £1000 minimum order value applies to all finance plans, with a maximum loan value of £50,000 and a minimum deposit of £99.00. Authorised and regulated by the Financial Conduct Authority. 5 Star Construction Services Limited, Worcester Road, Kidderminster DY10 1JR. Company Number 07576276 is a credit broker and is authorised and regulated by the Financial Conduct Authority. Credit provided by Hitachi Personal Finance, a trading style of Hitachi Capital (UK) PLC, authorised and regulated by the Financial Conduct Authority (Register no. 704348).