The Current Conservatory Décor Styles You Should Know About
Freshening up the rooms in your house every now and again is a great way of reinvigorating spaces and keeping them on-trend. The inside of your conservatory is no exception.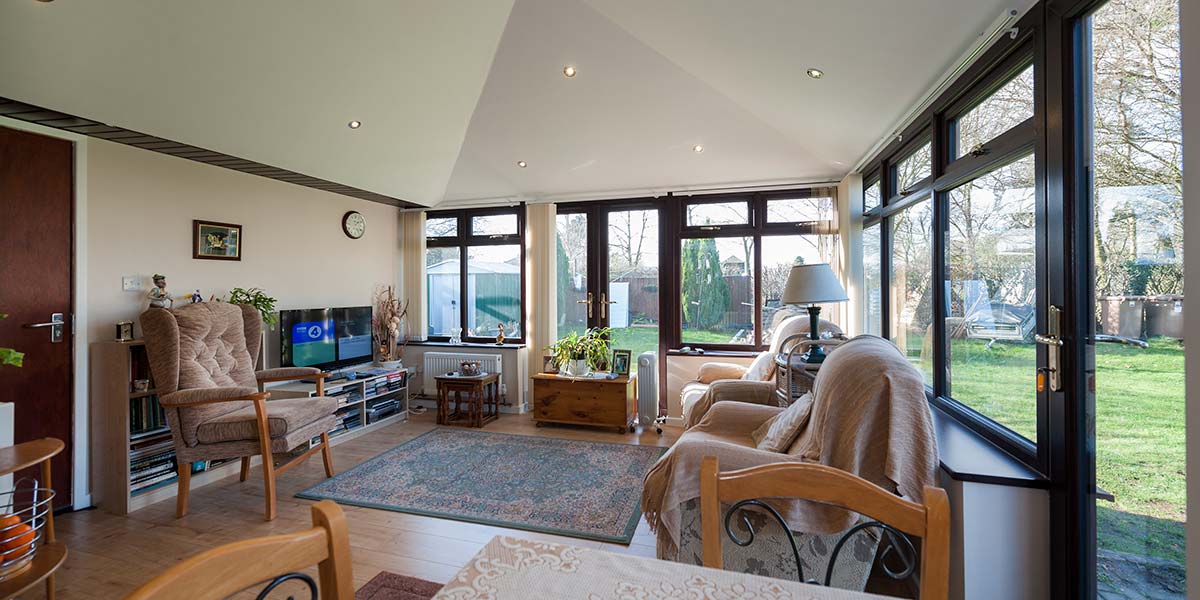 How long is it since you last gave your conservatory's interior some attention? If we're talking years, we can confidently predict that it will have a dated décor.
Don't leave it looking stuck in the past. Make moves to modernise the extension.
But, before you do, are you aware of what's fashionable at the moment in terms of colour, furniture and accessories?
If not, 5 Star can tell you what you need to know…
Colours
Clueless on colour? The colours experts at Dulux and Pantone certainly aren't, and every 12 months they respectively christen their 'Colour of the Year'.
Spiced Honey, a warm amber tone, got the vote of Dulux for 2019, while the peachy orange shade, Living Coral, was Pantone's equivalent choice of colour for this year.
Because they're such respected authorities on colour, not long after the announcements were made by Dulux and Pantone, all sorts of fabrics and soft furnishings were being produced in both colours. You should therefore have no problem introducing either colour into your conservatory.
Furniture
The vast majority of conservatory furniture is mass-produced nowadays, leading to a lot of it lacking the personality and attention to detail that comes with handmade conservatory chairs, tables and sofas.   
You simply cannot compare something that has been lovingly crafted by hand to something that has been quickly churned out by a machine.
Any handmade chair, table or sofa you buy will also be completely unique, whereas many mass-produced chairs, tables and sofas look exactly the same.
Accessories
You can refer to them as 'accessories' or 'finishing touches'. Whatever you prefer, all conservatory interiors need them to complete their overall internal aesthetic.  
It would be impossible for us to go through all the possible accessories you might want to include, so we'll solely concentrate on blinds and curtains.
Ahead of going shopping for blinds or curtains, measure up the windows to ensure that you buy blinds or curtains that fit perfectly.
For the summertime, a pink or purple floral pattern is a winner, and for winter, why not a retro look with a blind or curtain containing Geometric shapes and bold prints.  
You can pick up more ideas for your conservatory décor on our Inspirations page.