Here at 5 Star Windows, we have combined the good looks of traditional sash windows with the latest technological advancements in double glazing to create Sash Windows which not only slide up and down but also tilt inwardly for ease of cleaning and ventilation. The beautiful, sculptured frame, bead and Georgian bar of the sash window fully integrates with our full range of windows – so you can mix and match styles throughout your home in West Midlands or Worcestershire with confidence.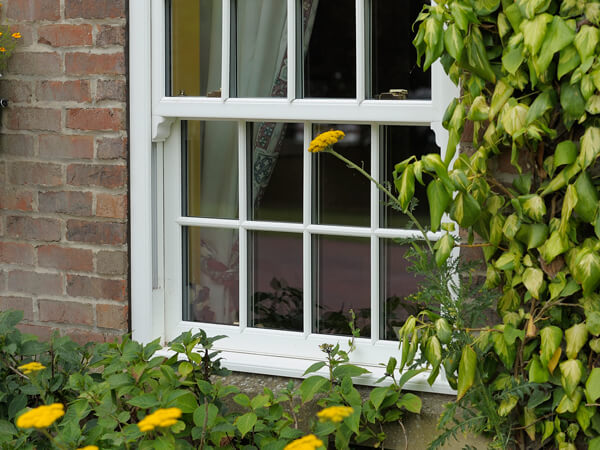 It provides the perfect solution for a period home renovation project or a simple replacement for a draughty, single frame sash.
Whereas a traditional sash window would be manufactured using timber, our sliding sash windows are made from a UPVC and aluminium profile, yet they have the same kind of styling. They're much lower maintenance and more energy efficient too.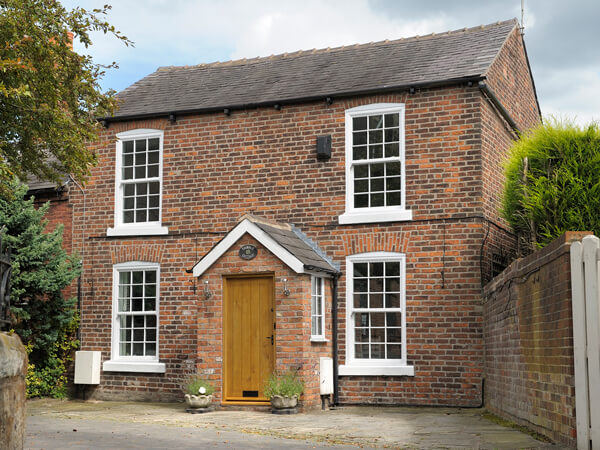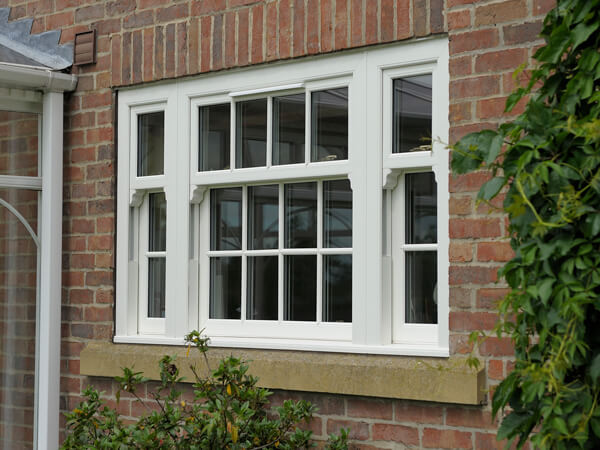 Benefit from EXTREME protection with our sliding sash windows
Security matters as much to us as it does to you. With an EXTREME sliding sash window you get a window with up to 11 visible locking points, giving you 3 times more protection than a traditional window.
EXTREME heightened security with centre VAULTBOLT and multi cam locking technology.
EXTREME heightened durability with UNIQUE superglide gearbox ensures smooth operation.
EXTREME heightened COMPRESSION and acoustics with interlocking hinge bolts and optimum weatherseals.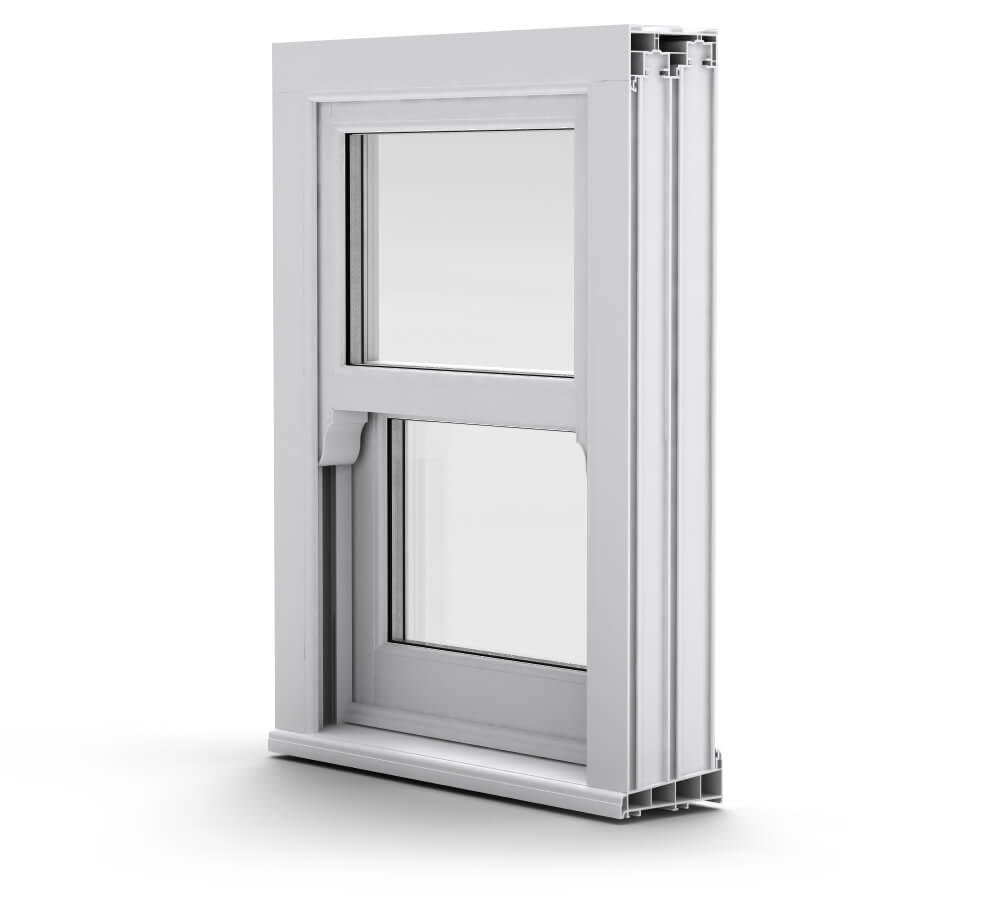 Sliding Sash Frame
Available in welded joints with 45-degree corner welds for a smooth, sleeker finish and mechanical joints to take the design to another level, the 90-degree welds give a more traditional sash window finish.
Ultimate Glass
High performance next generation glass for superb energy efficiency. With acoustic glass to block out the sound of a bust neighbourhood, or patterned privacy glass for a bathroom, we'll have the perfect solution for you.
Sliding Sash Locking
Secured using a snail cam that is fitted to the top face of the sash. By turning the lever, the cam is released from its keep, giving you the option of either a key-locking or non-locking system.
Sliding Sash Handles
Our handles come in a range of colours to suit your home, they're built to last with robust materials and quality finishes.
Weather Proofing
Wool pipe strips that provide an excellent layer of defence against the elements. Available with colour-matching wool pile to ensure that every detail of you window matches perfectly.
Versatile Design
As standard, our Sliding Sash Window also comes with a slide and tilt facility, allowing you to clean both the top and bottom sash from inside your home.
Big energy savings are there for the taking…
Nobody wants to be paying a fortune for energy, but you may well have to if your current windows let in draughts and do a poor job of keeping the heat generated by your boiler indoors. New windows from 5 Star will reverse that trend.
Heat loss will be a thing of the past, and so will any cold draughts, leading to a more comfortable home that takes a lot less money to heat.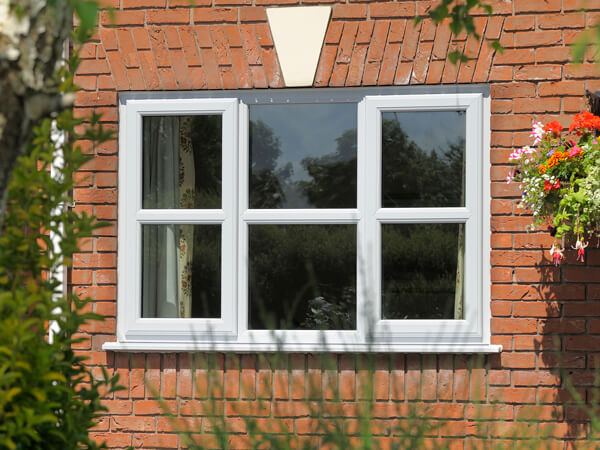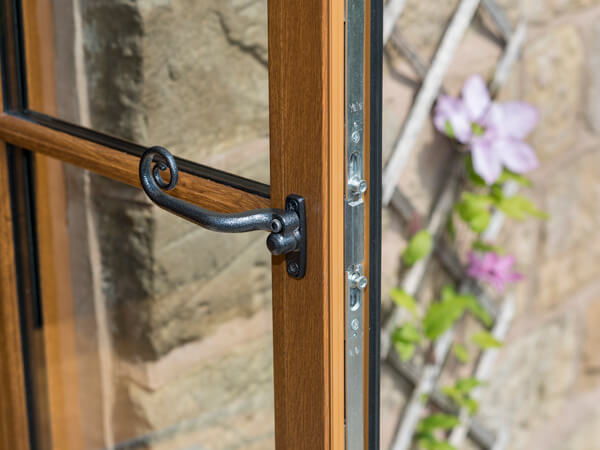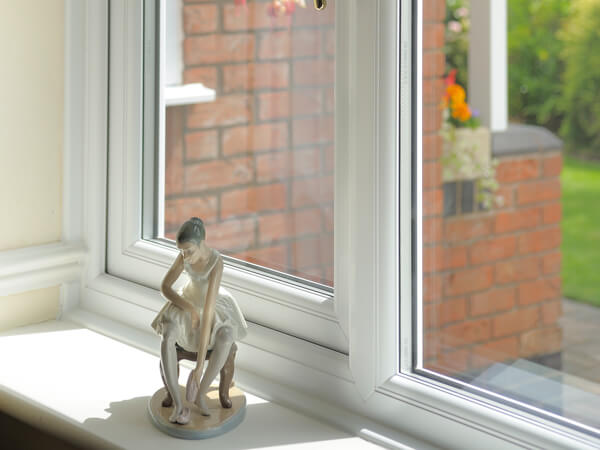 PERSONALISE THE DESIGN
Customising the window is the next step after selecting a window style and it can be customised by picking from a series of coloured finishes, glazing options and hardware. Tailor it to your taste.
You'd never have guessed there would be so many colours…
Traditional white coloured UPVC windows remain our biggest seller and it's easy to understand why as it's a design that's guaranteed never to go out of fashion. However, we do offer a selection of other colours for those wanting something a little outside of the box with options including Grey, Irish Oak and Chartwell Green, amongst a whole host of other fantastic finishes.
There are different forms of glazing available...
When you arrive home after a long day or week at work all you sometimes want is a little bit of peace and quiet and the opportunity to shut yourself off from the outside world. To help you do this invest in privacy glazing which will somewhat blur what passers-by can see whenever they glance into your living space. An element of natural light will be lost due to its presence, but you can still expect plenty natural sunlight to filter through.
Immaculately sculpted handles...
At 5 Star, we have a fantastic suite of handles, with varied collections of traditional and contemporary-styled handles, which will make opening and closing your windows an effortless joy.
We build a secure locking system into each handle and once it's locked, the window won't move an inch.
NEED MORE INSPIRATION? REQUEST A BROCHURE
Simply select the brochure(s) you would like to browse, fill in your details, and then click 'Download'.
Step 1 - Please select the brochure(s) you would like:
OUR FINANCE CALCULATOR
See how affordable your home improvement can be with our Finance Calculator.
INSPIRED? GET A FREE QUOTE TODAY!
Simply fill in your details for your free, no obligation quotation, and click "Get Quote"
Want to speak with an Advisor? Give us a call on 01562 60800
Our friendly team will be pleased to help with any questions you may have.