Mr & Mrs Cartwrights
Glass Roof Conservatory With Bi-folding Doors
A brilliantly fashioned space for eating and entertaining.
With their children now at a grown-up age, the Cartwrights longed for a tranquil area from where they could admire their garden.
Eight years on from moving into their house, the Cartwrights felt that it was overdue a shake-up in order for it to continue serving their needs. Though their existing kitchen still provided sufficient spaciousness, they had an urge to somehow better connect their home and garden. A living space seemed the obvious solution as it would give them the best of the outdoor and indoor environments, in a single setting.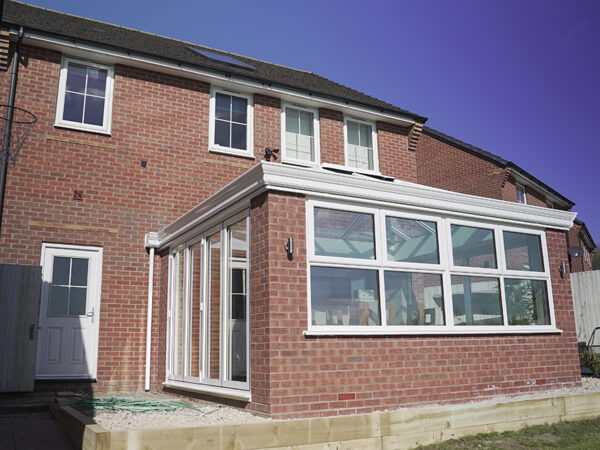 They made visiting one of our showrooms a priority and certainly weren't left disappointed by the number of available options. Following discussions with a consultant, they found a solution that managed to meet the necessary dimensions and fulfilled all of their objectives.
Rather than need to appoint several tradespeople for the project, the couple chose us as they knew that we could handle all aspects of the job ourselves. The Cartwrights were delighted with the level of knowledge possessed by the advisor, who provided insightful guidance to them at every stage and went the extra mile.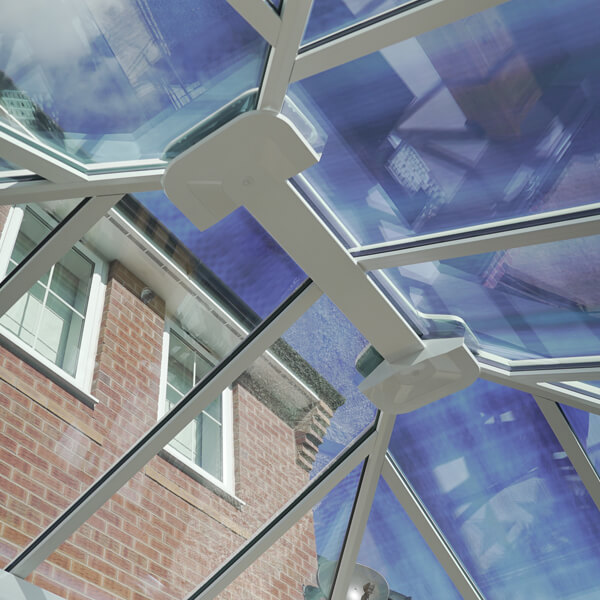 "What really sold the company to us was the attention we received and how committed they were to ensuring we got what we wanted. This filled us with confidence from the very beginning."
Glass makes up the majority of the design, but this doesn't result in any thermal-related issues as it always feels comfortable inside. Great heat retention during the winter months leads to the avoidance of cold outside temperatures being felt internally. The presence of bi-folds enables a full, unrestricted opening to be established, which makes their morning coffee all the more satisfying.
View More Case Studies
INSPIRED? GET A FREE QUOTE TODAY!
Simply fill in your details for your free, no obligation quotation, and click "Get Quote"
Want to speak with an Advisor? Give us a call on 01562 60800
Our friendly team will be pleased to help with any questions you may have.