Add Extra Living Space Without Walls – Get A Patio Roof Or Terrazza
It is the natural instinct of most Britons to want to sample the outdoors whenever the weather is warm and the sun makes a rare appearance.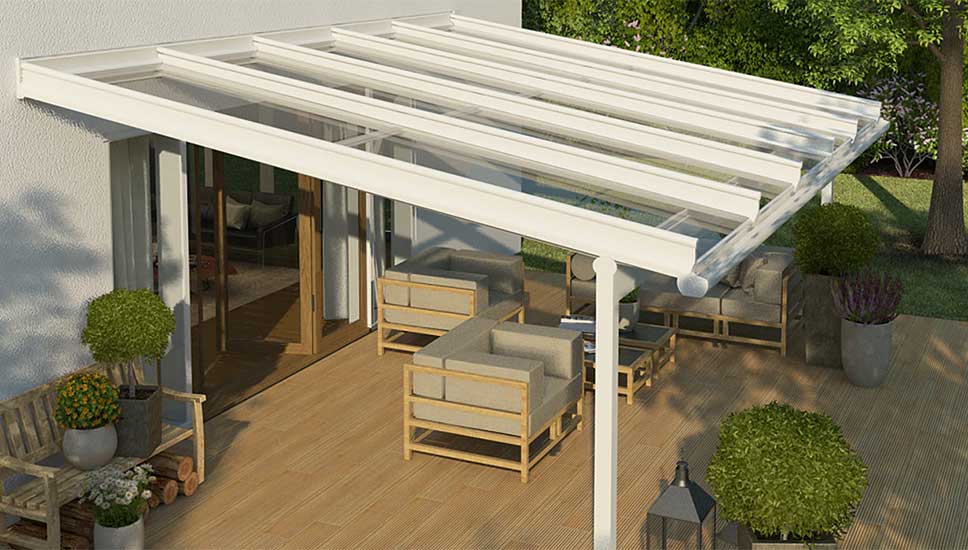 When a lack of money prevents you from heading to the nearest beer garden, the next best option is to kick back and relax on the patio at the back of your house. But we know how quickly the weather can turn in this country!
So that the elements don't curtail the time you get to spend outside, why not considering having a patio roof (or Terrazza) fitted.
A patio roof offers perfect protection from the weather
Whenever it starts raining, a patio roof will shield you from the wet and enable you to continue chatting and enjoying any al fresco dining in comfort. It will also protect any patio furniture from damage.
It makes outdoor living achievable in virtually any sort of conditions, especially if you're prepared to wrap up in winter. Light bars can be incorporated into the design for those who like the idea of remaining outside in brightness way past sunset.
Because it is constructed from aluminium it offers immense strength and durability so that it can hold up against whatever the weather throws at it.
With over 50 different frame colours available, you will find a colour that makes the patio roof complement any type of house.
No walls needed
Apart from the roof being directly above your head, you will have full exposure to the external surroundings as a patio roof can be installed and permanently fixed without the presence of walls.
Find out more…
Our awnings brochure is essential reading material if you're interested in having any of our three patio roofs included in your home – Terrazza Originale, Terrazza Extra and Terrazza Plus. They will make for a spectacular sight.