Our Advice Regarding Planning Permission
There comes a point when you just cannot cope any longer with having so little space available in your home and decide rather than moving, to expand it with a spacious new conservatory or orangery installation. But, before you get too far ahead of yourself, you need to be absolutely certain that any proposed extension will satisfy planning permission laws. Nothing should be done until this has been determined!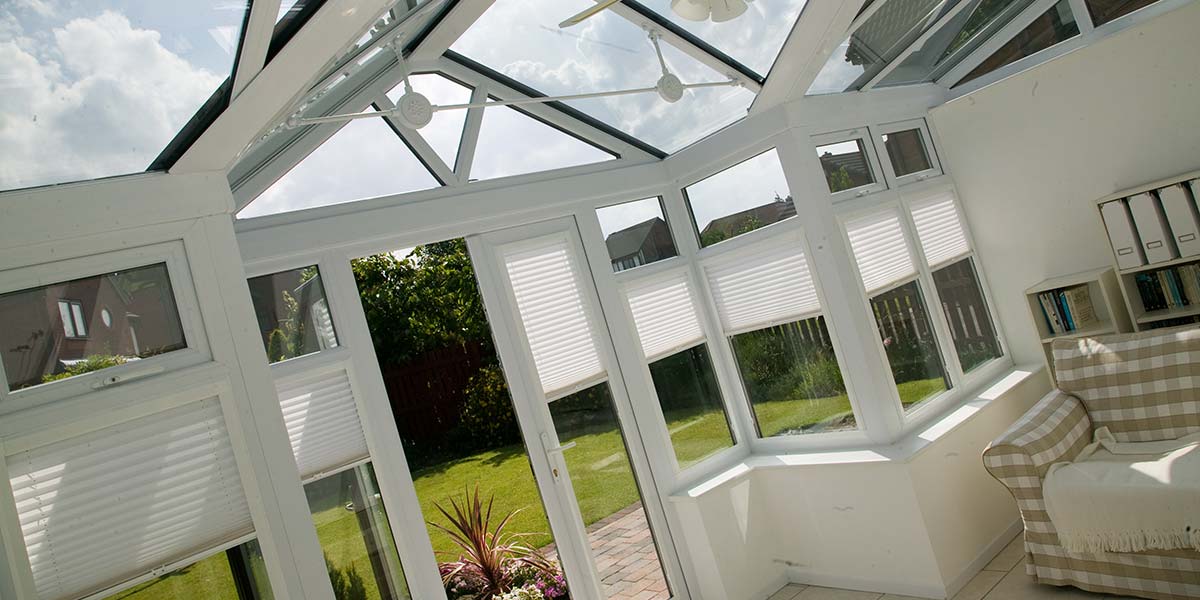 We say this because if you proceed with a conservatory or orangery installation and it is later uncovered that the structure doesn't comply with planning regulations your local authority will make you submit a retrospective planning application and later the structure.
There is no guarantee that any modified design will be given the go-ahead, and if it isn't, the planning department may issue an enforcement notice. This will require you to have the building knocked down and return the relevant area to how it used to look. Imagine the embarrassment and financial heartache that would cause.
You won't have to worry about any of these implications if the extension is classed as a "permitted development".
When is an extension a "permitted development"?
Planning permission is automatically granted to "permitted developments". But in order to be a permitted development, the conservatory or orangery must meet certain limits and conditions:
No more than half the area of land around the "original house"* would be covered by additions or other buildings.
No extension forward of the principal elevation or side elevation fronting a highway.
No extension to be higher than the highest part of the roof.
Single-storey rear extension must not extend beyond the rear wall of the original house* by more than three metres if an attached house or by four metres if a detached house.
In addition, outside Article 2(3) designated land* and Sites of Special Scientific Interest the limit is increased to 6m if an attached house and 8m if a detached house until 30 May 2019.
Maximum height of a single-storey rear extension of four metres.
Extensions of more than one storey must not extend beyond the rear wall of the original house* by more than three metres.
Maximum eaves height of an extension within two metres of the boundary of three metres.
Maximum eaves and ridge height of extension no higher than existing house.
Side extensions to be single storey with maximum height of four metres and width no more than half that of the original house.
Two-storey extensions no closer than seven metres to rear boundary.
Roof pitch of extensions higher than one storey to match existing house.
Materials to be similar in appearance to the existing house.
No verandas, balconies or raised platforms.
Upper-floor, side-facing windows to be obscure-glazed; any opening to be 1.7m above the floor.
On designated land* no permitted development for rear extensions of more than one storey.
On designated land no cladding of the exterior.
On designated land no side extensions.
* The term "original house" means the house as it was first built or as it stood on 1 July 1948 (if it was built before that date). Although you may not have built an extension to the house, a previous owner may have done so.
* Designated land includes conservation areas, national parks and the Broads, Areas of Outstanding Natural Beauty, and World Heritage Sites.
No-one knows local planning laws better than 5 Star
A big advantage of appointing 5 Star for your new conservatory or orangery is that you can put all planning permission obligations in our hands. We will ensure the design definitely gets the thumbs up from the relevant local authority.
Our designers are waiting to craft a design that pleases everyone. Book an appointment with them today.