The Benefits To Bi-Folding Doors For The Summer
It may not feel like it at the moment but summer will be here before you know it, and if it's anything like last summer, we imagine you will be keen to enjoy the weather as much as you can.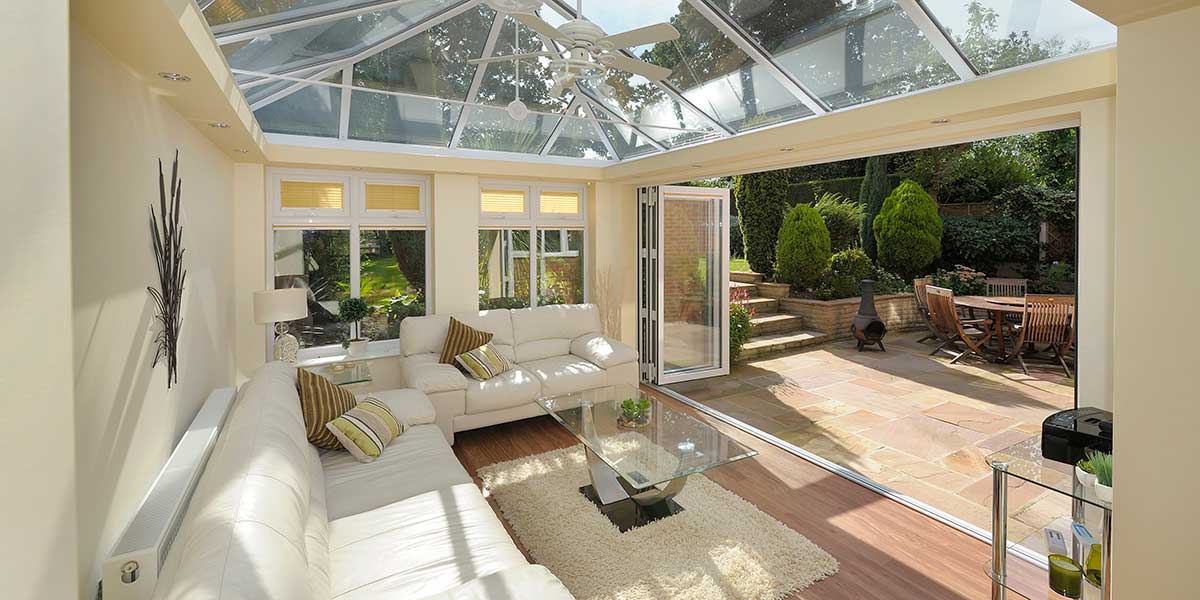 This includes when you are at home and if you have the luxury of a garden and / or patio area it would be a clever move to create a sophisticated link to it from your indoor setting via a set of bi-folding doors.
Bi-folding doors are captivating in every way from how they work to how they look. Whether supplied as a 2-pane, 7-pane or corner set design and folded like a concertina to the end of their tracking system, they will provide you with the perfect outdoor escape route from your home extension or traditional living space.
This will be particularly useful when the weather is at its best for a series of reasons…
Sunbathing
Let's be optimistic and predict that this summer will emulate, or at least match last summer in terms of warmth and being dry. You might not have any plans to go abroad, but that doesn't mean you should miss out on getting a tan and owning bi-folding doors will give you every excuse to go out and get one every opportunity you can.
Barbecue
Ahh, the good old British barbecue, summers just wouldn't be the same without one. A full-on garden party attended by your closest friends and relatives with all sorts of meaty treats prepared on the grill will be aided by the presence of bi-folds as you can take dinnerware, cutlery, and condiments outside without any hassle. They'll also give you a quick pathway for shelter if the weather takes a turn for the worse.
Playtime
Anybody with children knows how difficult it can be trying to keep children occupied throughout the six-week school holidays. They will have an incentive to play out in the garden more frequently during their break as the view through a bi-folding door is certain to entice them to exchange the indoors for the outdoors. While they do that, you can keep an eye on them with the door open or closed.
Ventilation
You will be especially thankful that you own bi-folding doors if temperatures really rocket this summer as you can use them to ventilate the inside of their respective location. Using the free fresh air to ventilate exceptionally warm areas is a much cheaper option than relying on a fan system to cool things down.
We could tell you more, but we'd much rather you discover yourself why else bi-folding doors are an essential summer accessory. You can do that at your nearest 5 Star showroom.