Why Bi-Folding Doors Are The Perfect Addition To Any Modern Home
Homeowners throughout the West Midlands, Birmingham and Worcestershire are increasingly putting bi-folding doors at the top of their list when searching for ways to enhance their properties.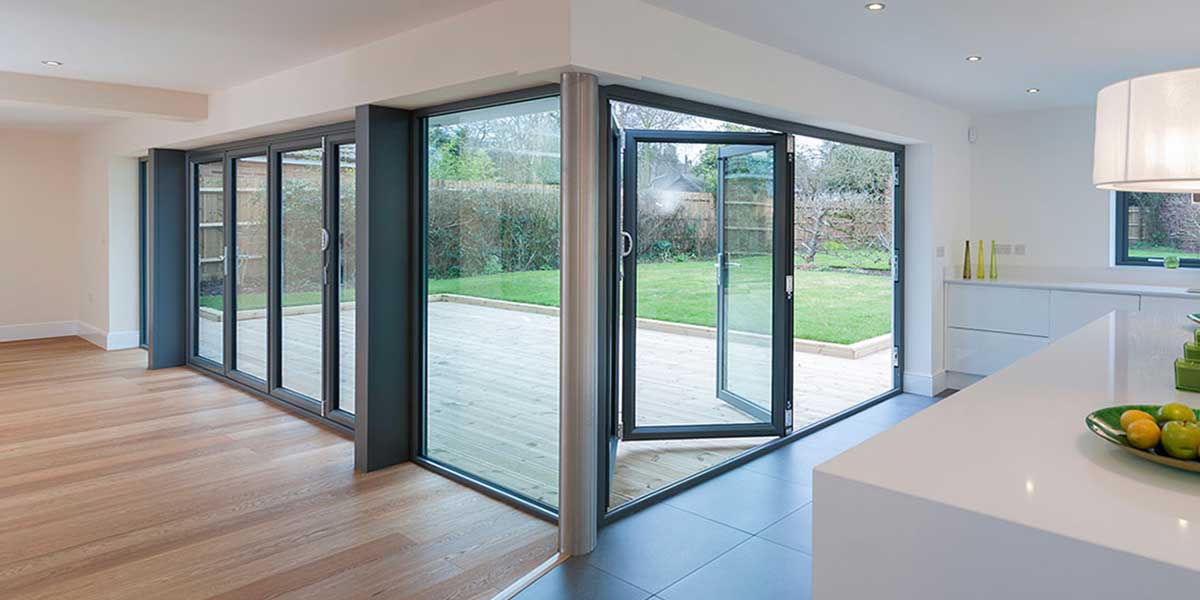 Who wouldn't be enticed by them? They're absolutely stunning to look at due to the amazing slenderness of the frames which enables such enormously long pieces of glass to be included in their design.
People also love how they operate. The various panels that make up a bi-folding door elegantly concertina together as they move smoothly from one end of the track to the other.
Utilised in a home extension or internally, bi-folding doors can provide a significant opening as companies like 5 Star provide them with anything up to 7 panes down to a 2 pane bi-folding door for those who have limited space to accommodate them.
There is also the option to have the units open inwards or outwards. An outwards opening tends to be most favoured as this maximises space inside.
Do bi-folding doors similarly capture your imagination? We know they'll prove to be an invaluable addition to any contemporary residence for further reasons than already mentioned:
Thermal insulation
Some bi-folding door designs will cover a lengthy amount of wall space, so it is important that they possess the insulating qualities needed to keep your living area warm when they're completely closed. Bi-folding doors can also be triple glazed to further improve the already impressive thermal performance they deliver.
Secure design
It's no good bi-folding doors looking good if they don't offer sufficient security. Thankfully they contain several secure features including a multi-point locking system and the framework itself is very durable. The double glazed or triple glazed units are also tough and can only be removed from the inside of the house.
Killer colours
Together with standard colours of gloss white, matt grey and matt black, there is a whole host of other finishes available that will make your bi-folding doors really sparkle and stand out amongst your home. You also have the opportunity to use contrasting colours on either face of the doors so that they complement the exterior and interior of the property.
Get bi-folding brilliance from a 5 Star operator
Anyway, enough of us bragging about bi-folding doors! Come see why we think they're so special during a visit to one of our two showrooms. We guarantee that you won't be able to keep your eyes off them.