Bring The Outdoors Indoors With 5 Star Bi-Folding Doors
A little hint of sunshine and the slightest bit of warmth has an almost magnetic force on us as it makes you want to get outside and embrace the weather.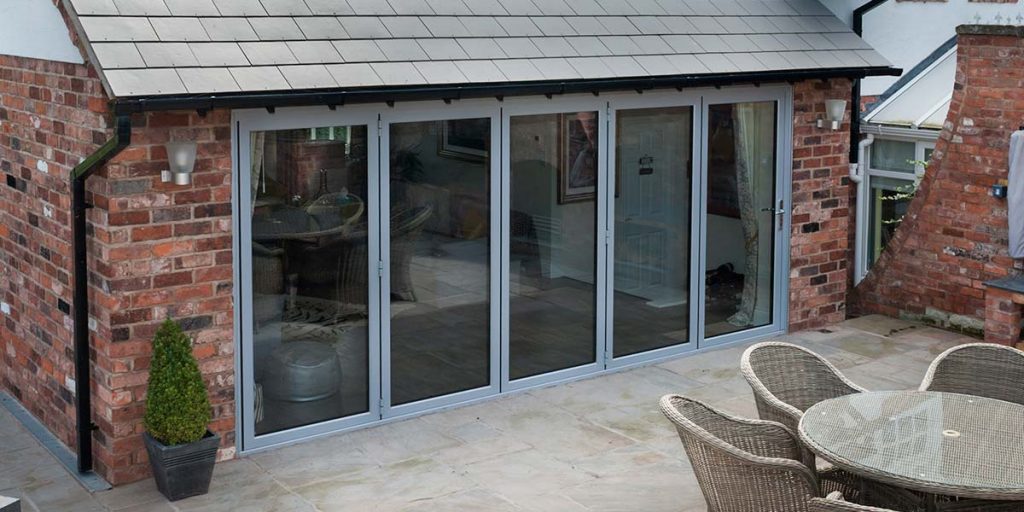 With conditions improving week by week as we inch ever closer to summer, you can expect to get that urge regularly when in your home.
So how about you try and bring some of the outdoors indoors? We don't just mean leaving a few windows open. We're talking about installing bi-folding doors.
What are bi-folding doors?
They're hugely exciting to look at for starters and when crafted from aluminium the slender sightlines maximise your view of the outdoors.
Available as a 2-pane design if you only have the luxury of a small aperture or up to 7-panes long where space isn't compromised, bi-folding doors are made up of individual door leafs that fold inwardly or outwardly as you push them along the track.
Once they reach the end of the track they expose the interior to the exterior unlike any other door as the door leafs collectively concertina so that the link they create between the indoors and outdoors is in no way impeded.
Where can I have them fitted?
You may automatically presume that they can only be used to connect the back wall of your house to the garden. Wrong!
Whilst that tends to be the favoured option for homeowners, they can also be incorporated into conservatories and orangeries if you want to make a stylish exit from your home extension into the garden and go catch the sun.
If you want to bring two internal rooms closer together, bi-folding doors can be used to do that too as they work just as well when placed between indoor spaces.
How do I get my hands on a set?
We knew we'd be able to tempt you into buying some bi-folds.
The best way of finding out how bi-folding doors will help you unite the indoors and outdoors of your home is to contact us and speak to 5 Star consultant.