Conservatory Designs – What's In For 2017
Selecting a suitable conservatory design for your home, particularly in this day and age, is not a straightforward task. There is a multitude of choice available and it is important to pick a design reflective of modern trends.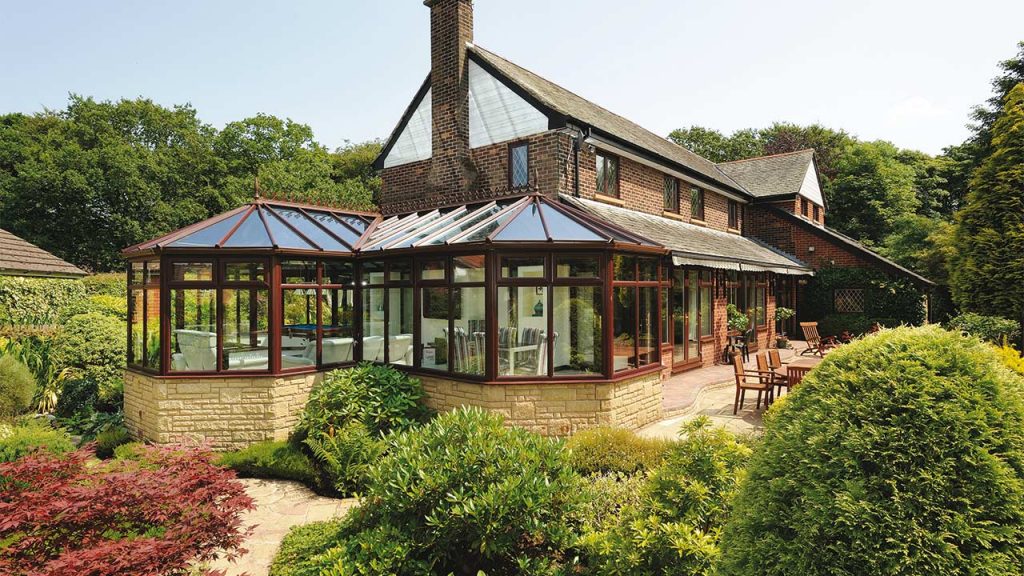 Do not worry, we are here to give you a little inspiration and help you get a conservatory fit for 21st Century extended living.
1. Glass extension
Natural light instantly puts a smile on our faces and you get a wealth of it when inside a gorgeous glass extension.
Glass extensions are at the cutting edge of conservatory design and are renowned for their super slim frames. Less framework maximises the glazed areas throughout the design, particularly when you have floor to ceiling glass walls, providing you with the best possible views of the garden.
Some can also be adapted to include a Veranda area protected by an overhanging roof and up-to-the-minute door solutions like the bi-folding or patio door. They're so sophisticated looking and scream of innovation.
2. Solid roof conservatories
People are fed up with conservatories that either get too hot in summer or freezing cold in winter, and rightly so.
A solid roof conservatory puts a permanent end to such problems as the slate or tiled roof covering enhances thermal efficiency and protects the interior from the elements all year round.
Available as an upgrade to an existing conservatory or as a stand-alone installation, expect exceptional temperature control. You can also include roof windows in the solid roof should you wish to entice more sunlight into the structure and have an additional means of ventilation in summer.
"Greenery" colour
The Pantone Institute recently named "Greenery", a fresh and zesty yellow-green shade, as its Colour of the Year for 2017.
Part of their reasoning for this decision was because "…Greenery symbolises the reconnection we seek with nature…" We all love to have a connection to our garden. It's also said to evoke the first days of spring, and as spring is just around the corner, what better time to incorporate some green into your conservatory.
You could choose a calming Chartwell Green finish for your design, add some green-coloured soft furnishings (throws, cushions) to your conservatory furniture or invigorate any shelves, windowsills and tables with potted plants to bring a little bit of greenery indoors.
Your conservatory will forever be fashionable when you buy it from 5 Star Windows where we have one of the largest selections of conservatories in the West Midlands, Birmingham and Worcestershire.