Why Your Conservatory Can Make For A Perfect Dining Space
As a multifunctional space, your conservatory can be used for many things, be it entertaining guests or as a cosy place to relax after a long day. Your conservatory is often the heart of your home and so you're going to want to ensure you're getting the most out of it all year round.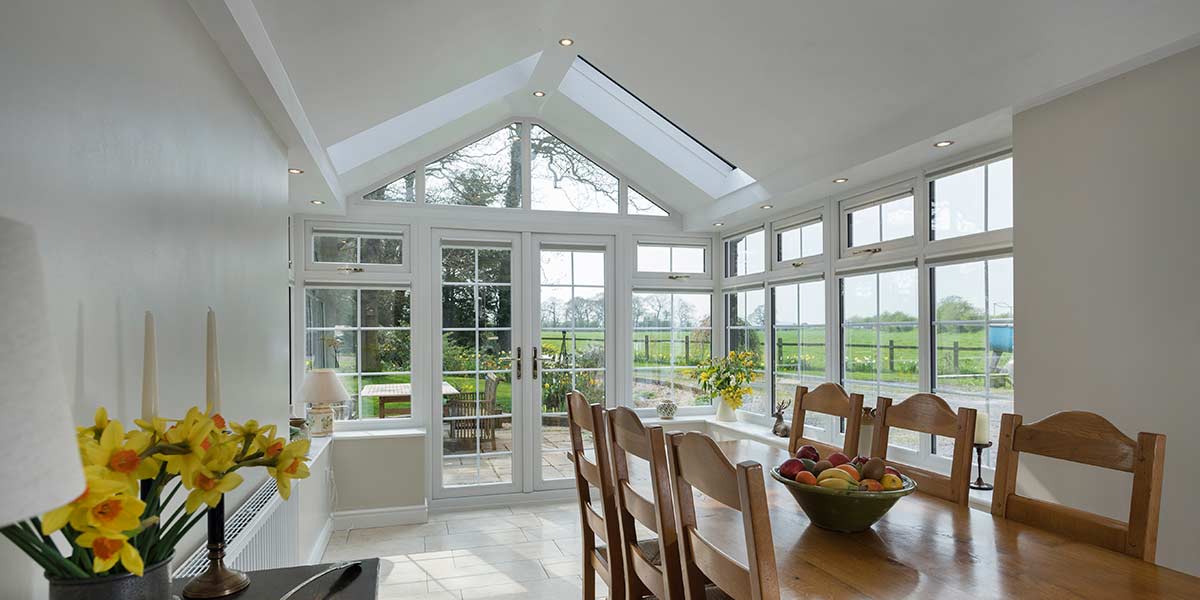 Whether your conservatory isn't a recent investment and is in need of a refresh or you've just recently extended your home and you're wondering how you can effectively utilise the additional space, here's why you should seriously consider turning your conservatory into a dining room. 
Unrestricted views
Conservatories can create a seamless connection to the outdoors. By turning your conservatory into a luxurious dining area, every meal can be a blissful experience with stunning garden views.
Natural lighting
With large expanses of glass, your conservatory will most likely be the brightest room in your home. With a wealth of natural light flooding into your conservatory, it can become the perfect place to enjoy your morning coffee.
Al Fresco Dining
There's no need to worry about the unpredictable British weather when you invest in a conservatory extension. Having a dining room indoors that feels like your sitting outside in your back garden gives you that al fresco dining experience, whatever the weather. 
Open plan living
If your conservatory connects to your kitchen, you can transform it into a modern, open-plan kitchen diner that will help to bring the whole family together or create a sociable environment for guests where you can freely interact with them when cooking.
For a limited time only, you can get huge savings off a brand new conservatory in the 5 Star Sale. If you love the idea of all year round dining in the stunning surrounds of a conservatory, check out our extensive conservatory range today.