Dress Your Door For The Festive Season!
We hope when putting up your Christmas decorations at the weekend that you didn't forget to give your front door some kind of festive touch?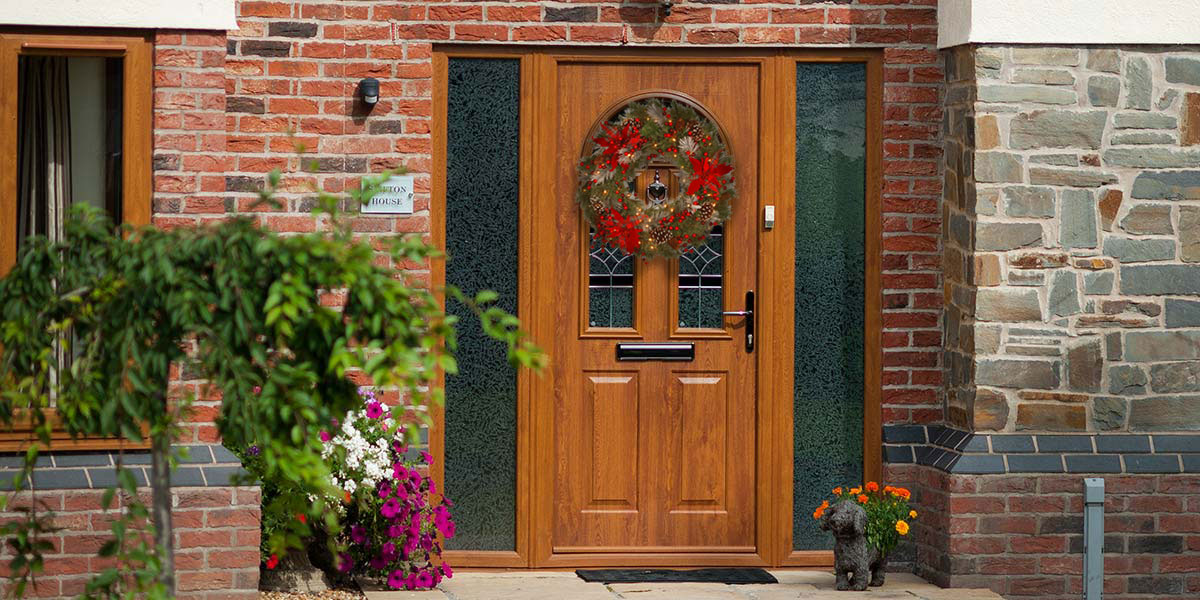 Don't leave it bare! Give guests something to talk about before they enter into your own personal winter wonderland by dressing up the door for the annual festivities.
There are all sorts of things you can do to make your UPVC, timber or composite door unmistakably Christmassy and get a nod of approval off Santa…
Christmas wreath
It is believed that wreaths were originally hung on doors in Ancient Rome to represent victory and the Christmas wreath represents different things to different people. For Christians it denotes the preparation of the coming of Christ and for Pagans it symbolises the idea of eternity or divinity.
A traditional Christmas wreath, real or fake, has a circular structure and can consist of foliage, baubles, pine cones, red coloured ribbon etc.
To see several examples of Christmas wreaths click here.
You can also place a Christmas wreath onto a dinner table as an alternative to the custom of hanging it on a door.
Put a bow on it
A wreath might be a little too old-fashioned for your liking and a new Christmassy door trend has developed in recent years – bows!
You could hang a big red bow to the door just like you would add a bow to a Christmas present ahead of the big day.
Lots of online and High Street retailers are selling bows for the festive season but before buying a bow you must make sure it's made from a quality material and will hold up against the weather.
Your door will look unBOWlievable!
Fit some fairy lights
If your door isn't already captivating enough, fit a string of fairy lights around the frame of the door to grab the attention of Santa and his elves.
White or red bulbs will work best and needn't just be restricted to your Christmas tree. To save powering them on the inside of your home and ending up with an expensive electricity bill, get battery-powered lights.
Watch your kids' faces light up when you switch on the fairy lights each and every night in the lead-up to Christmas.
It would be completely unfair to expect Santa to bring you a new door this Christmas. How about you gift yourself a new door for 2019 with a 1/3 off from 5 Star? Visit our Special Offers page to find out more.