How To Gain A Living Space From Your Conservatory Or Orangery
Autumn may have just begun, but the festive season will soon be upon us. However, like many are you struggling to not only fit everyone around the dining table but in your house as a whole?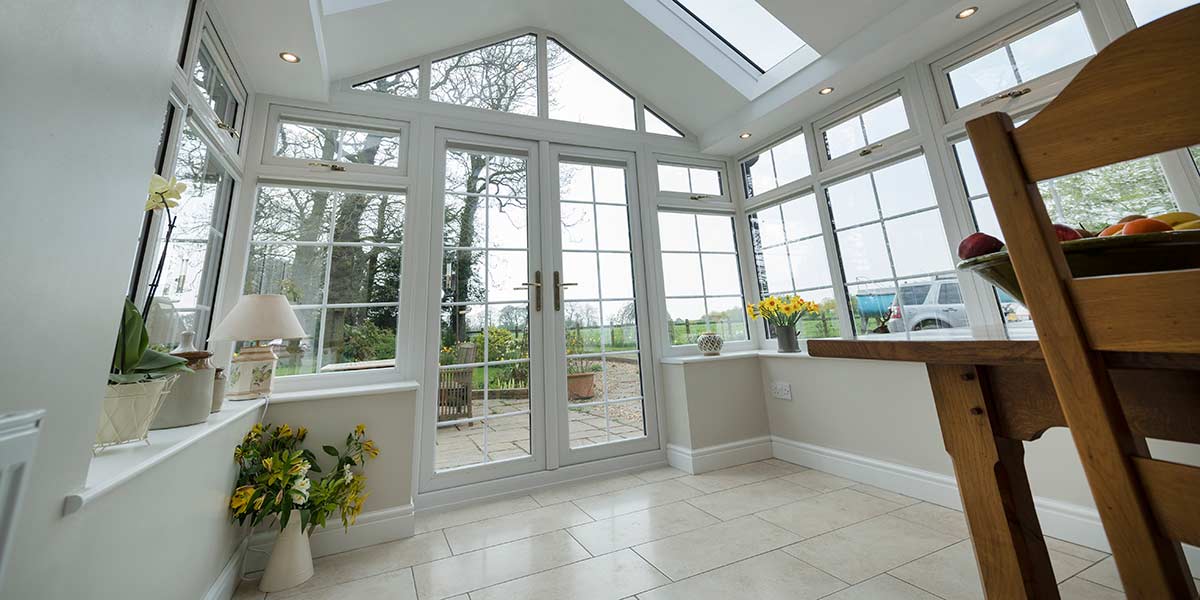 The answer to this space issue could lie within your conservatory or orangery.
A conservatory or orangery can be converted into an extra dining room, seating area or if you're the hosting kind, a dance floor for those parties.
Transforming your conservatory or orangery into a spare room to be used all year round does mean taking certain things into consideration, otherwise it may as well be cast aside as a storage area instead.
The openness and light ambience that conservatories portray make them the perfect fit for an extra living space setting.
Here at 5 Star we've put together our top tips on how to turn your conservatory or orangery into a living area space:
Lighting
Natural light is a must. It not only improves physical wellbeing but makes a conservatory or orangery perfect to use all year round.
Yet, as nights become darker during the winter months, lighting needs a bit of support from the artificial kind to bring daytime through to night.
By adding an eye-catching chandelier or decorative fairy lights, you can create a comfortable atmosphere, illuminating the room perfect for dining, relaxation and even a dance floor for those festive celebrations coming up.
Solid Roof
The days are getting colder, and the nights even colder, which isn't great if your conservatory or orangery has an old glass polycarbonate roof and isn't thermally efficient.
Replacing your existing roof with a solid roof in slate or tile could prevent the chill from making its way into your home extension. Although some light may be lost, the roof will prevent coldness from creeping in and there is always the option of adding in a roof window or some artificial light assistance, as mentioned earlier.
Flooring   
If you love playing host or plan to use your conservatory or orangery regularly, then durable flooring is essential. Accidents can easily happen and with the festive season upon us a few spillages are inevitable.
Engineered wood, laminate and tiled flooring are the best options for your conservatory or orangery, although which will work best depends on your preference and current decor.
We recommend assessing the pros and cons of each flooring option before making a final decision, ensuring it also complements the look and feel you are going for.
Furniture
Of course, no living space is complete without the perfect furniture selection, but furniture not only has to match and provide comfort, it needs to withstand the heat and light produced from your conservatory or orangery windows.
The perfect materials include marble, stone, metal or rattan, which are ideal if you want to bring the outside in.
If the idea of an all year round living space in your conservatory or orangery interests you then have a look at 5 Star's extensive range. We have a wide variety of designs to choose from and we're confident we'll have something that'll be the perfect fit for your home.