How To Get Your Home Ready For Winter
The past few UK winters have been relatively mild, but if there's one thing you should never predict in this country it's the weather.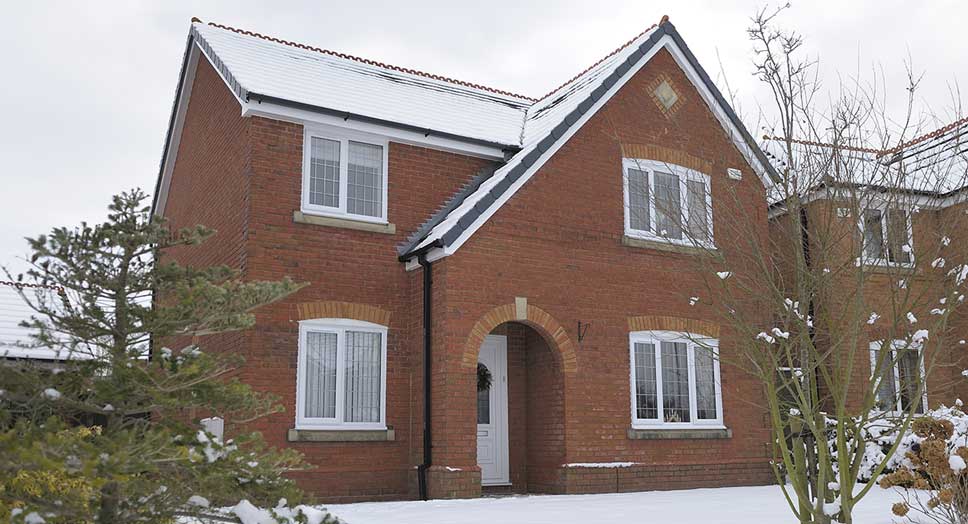 Who knows what it has in store for us, but it's best to have your home fully prepared for any impending icy temperatures.
Is your home geared up for a wild winter? If not, now is the time to be committing to some winter-friendly home improvements.
A+ Plus Windows
Fed up of being forced to wear several layers indoors during winter and keen to reduce the cost of energy bills?
A+ Plus windows are the most energy efficient windows that you can currently buy and will heat your home like nothing else. They will retain the warmth produced by your boiler and bring in any warmth produced by your boiler.
We appreciate that not everyone has the finances to invest in A+ Plus windows. A simple upgrade from single glazing to double glazing will be less costly and help to insulate your living space.
Solid roof
If it's your existing conservatory that's already suffering from draughts before the arrival of winter you could always have the current roofing system replaced with a solid roof.
Custom-made to sit neatly on top of the structure's design, a solid tiled roof will provide greater thermal insulation so that the inside of the extension is warm enough to be utilised in even the coldest weather.
Because it's prefabricated, it will only take us a few hours to fit a solid roof so that you're not left waiting around to experience the difference it will make.
Boiler service
You need to be sure that your boiler is running efficiently, not likely to suffer with problems at an inopportune moment and will minimise the cost of energy bills.
Arrange for a qualified engineer to inspect your boiler and check that it is providing maximum performance.
Ideally, your boiler should be serviced at least once a year and well in advance of winter. This will reduce the chances of you being left without heat when you need it most.
Expect many warm winters when you choose 5 Star
Don't let winter win! When you purchase A+ Plus windows, a solid roof or any other energy efficient product from 5 Star, winters will feel so much warmer indoors.
Request a FREE quote from us today.