How Bi-Folds Bring The Outside In And Open Out Your Home
If there is one thing you can never predict in this country it is the weather. So, when we get the merest glimpse of sunshine and a little bit of warmth it is important to make the most of it.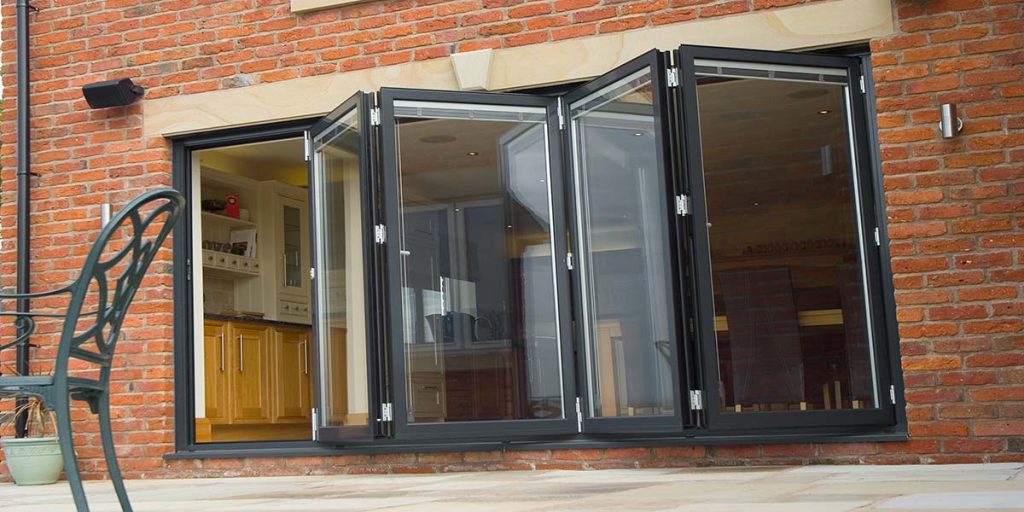 Bi-folding doors will help you do exactly that as you can create giant openings with them to suck in the sunshine and make living indoors feel as though you're sat out in the open air.
If you haven't come across a set of bi-folding doors before then prepared to be wowed by what you see.
Bi-folding doors are a revelation in door design
Elegantly crafted from aluminium or UPVC, bi-folding doors offer amazingly slender sightlines and because of these trim sightlines, they can accommodate large expanses of glass. By favouring glass over frame, they drive in a huge amount of natural light in the daytime and offer exceptional thermal efficiency.
Provided as anything from a two-pane to a seven-pane design, they encompass individual door leafs that cleverly fold and concertina as you push the doors across the metal runner. Once the entire design has reached the end of the track, they give you a totally unrestricted opening between your home and the outdoors.
Where am I best having them fitted?
Most people choose to have bi-folding doors integrated into the rear of their home in a suitable aperture. However, they're also very often added to home extensions like conservatories and orangeries.
They take the height of luxury you can expect to enjoy inside these types of extension to a whole new glamorous level.
There's also the option to have bi-folding doors fitted between two internal areas, such as in the middle of a lounge and study to help reinforce their very different purposes.
Make them a 5-star investment
You will get the very best bi-folding doors when you buy them from 5 Star. They will help you blend together the outdoors and indoors like nothing else.
We strongly advise that you try out the bi-folding doors displayed in either of our showrooms to see how they will transform your home life.