Introducing Flush Casement Windows From 5 Star
Very rarely do you still see a set of original timber flush casement windows fitted at a home, and the majority of those still in existence, can only be found in conservation areas or integrated into period residences.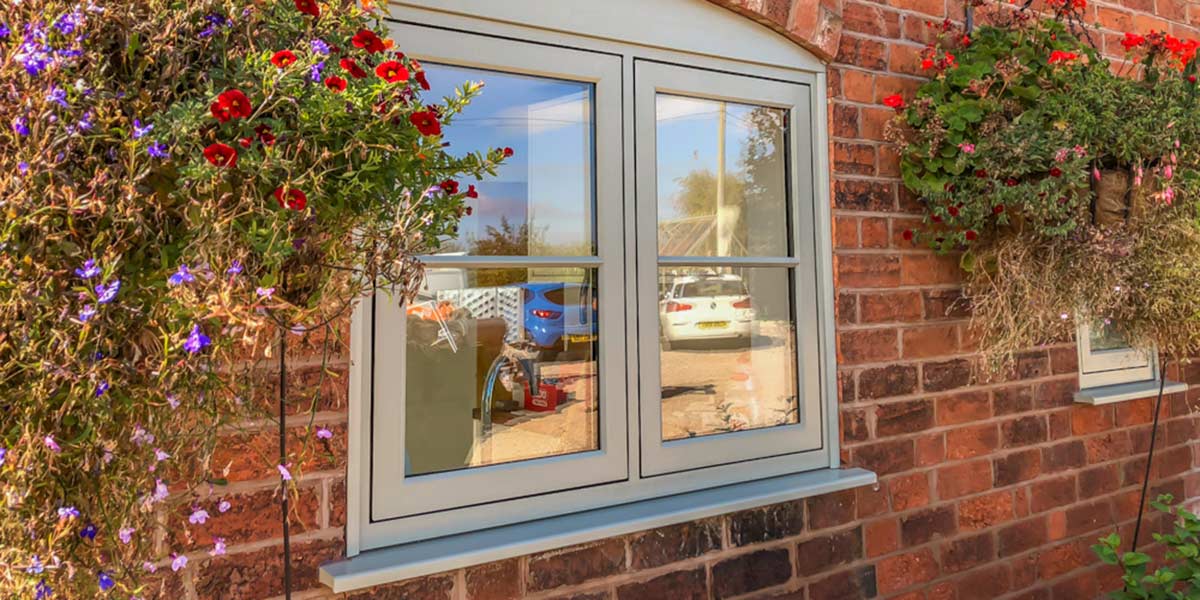 It isn't because flush casements are no longer popular, more down to the fact that authentic wood-crafted flush casements fail to offer sufficient window performance for the present day and require frequent maintenance.
So, we had a lightbulb moment and created our very own version of a traditional flush casement window that delivers on all fronts – it's called '"Envisage".
If you put Envisage next to a traditional flush casement you will notice that the proportions and lines are exactly the same. The opening lights also sit flush with the frame, the coloured finish looks just as good as a painted finish, and the hardware includes traditional flush casement window furniture i.e. monkeytail handles.
But, that's where the similarities end.
Envisage is manufactured from UPVC and not wood, though it's really difficult to tell that. As on a timber window frame, a woodgrain effect runs throughout the entirety of the frame.
The use of UPVC eliminates the need for sanding, varnishing or repainting. It is a weather-resistant material, and you only need to wipe the surface with a wet cloth to remove any marks or dirt that forms to make the finish sparkle again.
UPVC is also a far better insulator than wood. Our thermally efficient glasses can help the UPVC window unit achieve a Window Energy Rating of A+ and U-Value of only 1.2. You're therefore guaranteed a comfortable living space in all weather conditions, and your energy costs won't spiral out of control.  
Perhaps most importantly, Envisage is easily more secure than any traditional flush casement could ever be. UPVC is tremendously tough, and the glass is internal glazed to prevent its removal from outside of a house. It also incorporates our patented "Secure It" locking mechanism; tested over 30,000 times and endorsed by the Police, receiving their Secured by Design accreditation. Thieves won't find a way past it.
Any fan of a flush casement will love "Envisage". More information about this fabulous new take on a flush casement window can be found here.