What Makes Conservatories And Orangeries Very Different Forms Of Extension?
One thing you can never have enough of at home is space and being at home so much over the last few months may have made you realise that more than normal.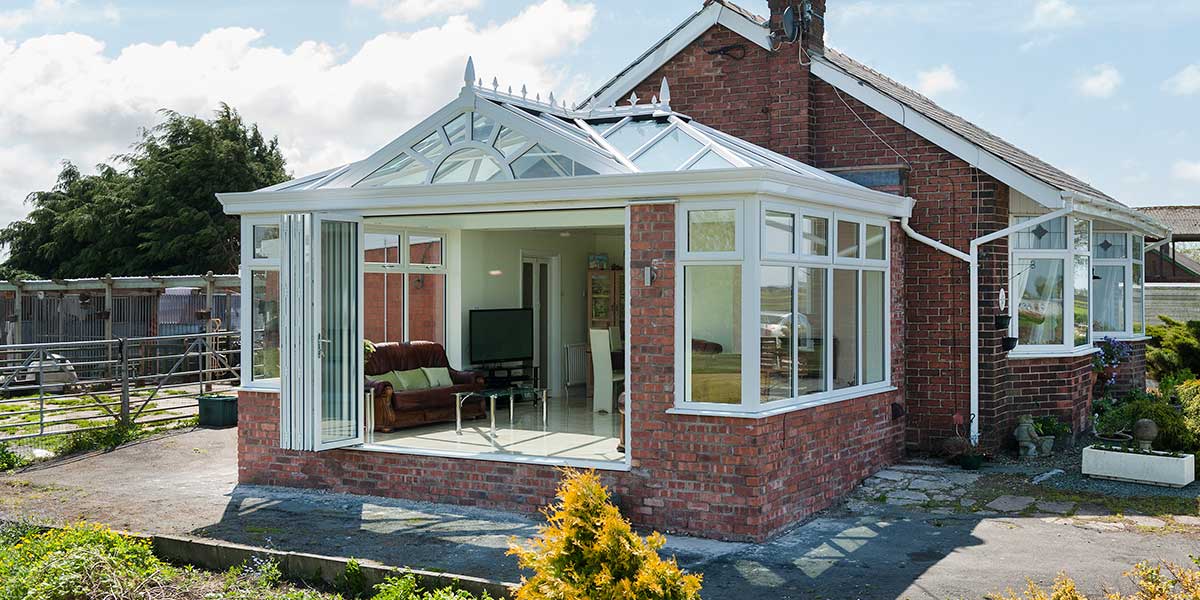 To get more space, you could look to extend your property, and that will be logical if you don't have an urge to move somewhere bigger and there is the capacity to grow it outwards at the back. 
5 Star has a vast range of conservatories and orangeries in stock, so you're almost guaranteed to find a style that fits in. 
But that will be one of your toughest decisions, figuring out whether to buy a conservatory or orangery. 
It helps to know as much as you can about them both to decide which to go for as they are very different to each other:
Conservatory
Some conservatory and orangery styles are so visually similar that it can be hard to tell which is which. Look for the one with a sloped or angled roof and multiple glazed sections – that will be a conservatory. 
Further characteristics of a traditional conservatory are a glass or polycarbonate roof and it being built with a dwarf or single solid wall. The more modern conservatories you generally see on the market have solid tiled roof coverings, which have tiles / slates designed to imitate real tiles / slates. 
A conservatory tends to be less costly than an orangery, partly because it includes less brickwork and has a less expansive roof. 
Orangery
The orangery pre-dates the conservatory, having first been developed in the 17th Century by some of Italy's finest architects and designers. This notoriously enclosed space has a very prominent central roof lantern, one that features no more than 75% of glass within its design.  
The conventional shape of an orangery is either rectangular or square, and the structure is supported by a number of meticulously crafted columns. Orangeries also incorporate pilasters and a shallow pitched roof, plus they have an internal pelmet around the perimeter ceiling which can house downlighters and spotlights, ready for being switched on at night. 
This largely brick-built building, in the minds of some, makes for a more natural-looking extension of a house than a conservatory.
You can once again come and see 5 Star's stunning conservatories and orangeries first-hand as we have reopened our showrooms, which are Covid-secure.