Open Up Your Home With Bi-Folding Doors
Have you ever known summer weather like it before in this country? Not since 1976 have we experienced such a prolonged spell of gloriously warm conditions and let's hope it continues for a little longer yet. We sincerely hope that you have been making the most of it while at home and if not, why not? The fitting of bi-folding doors could be what you need to savour this sensationally sunny summer.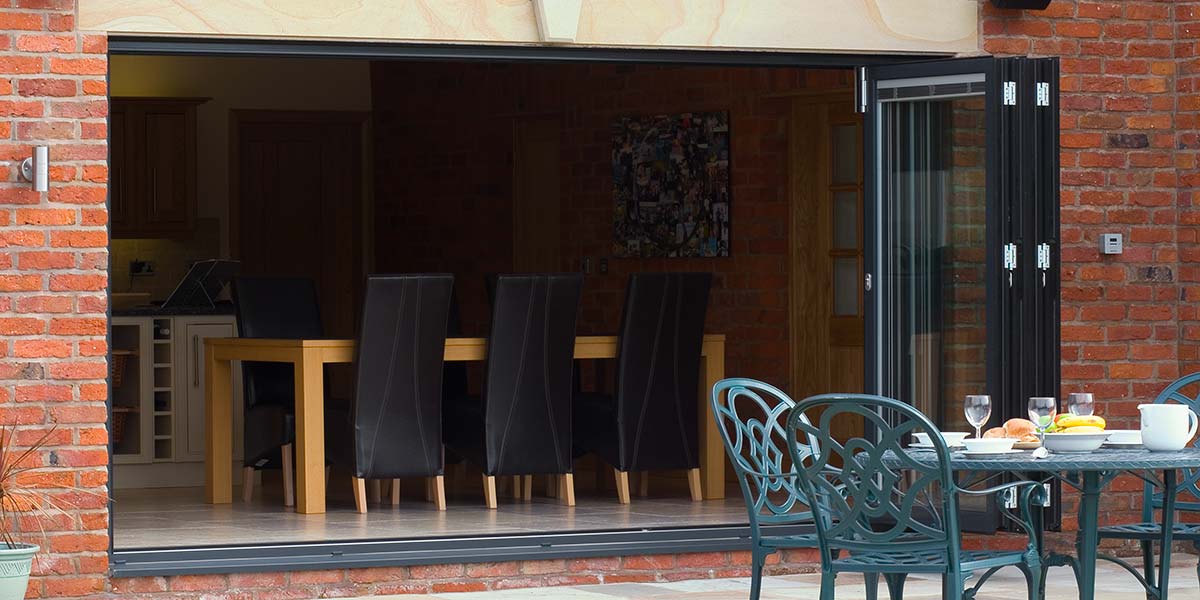 Bi-folding doors operate in a very different fashion to other residential door solutions such as patio doors or French doors as like their name suggests, the door leafs that make up the design fold as they're opened. They do so as a collective until they reach the end of the track, generating a generous opening in the process.
They can be integrated into any available wall space at the rear of your property, whether that aperture happens to be small or large. We say that as you can have a minimum 2 pane bi-folding door, up to a maximum 7 pane bi-folding door. The biggest version of the bi-fold will open out your home to the outdoors in spectacular style, uniting your indoor and outdoor settings outstandingly well. It will then become a natural instinct to switch between living spots as they'll almost feel like one giant space.
The vast rush of air that floods into your interior when they're fully open will also help you keep your cool in even the hottest heat. And opening them is amazingly easy as the aluminium frames are practically weightless and you only need to give a bi-fold the gentlest of pushes to see it on its way along the track.
Connecting the indoors with the outdoors is just one of several benefits of a bi-fold:
Designer styling
Secure design
Exceptionally low U-Values
Major selling point
Lasting powder-coated finish
There may still be time for you to see out the summer with 5 Star's bi-folding doors being an integral part of your household. Visit our Inspirations page to see some of the many bi-folds we have fitted locally.