Revamp Your Kerb Appeal With A New Porch
Does the entranceway at your home look a little lifeless? Reinvigorating its appearance can be achieved easily and affordably with the integration of a UPVC or aluminium porch.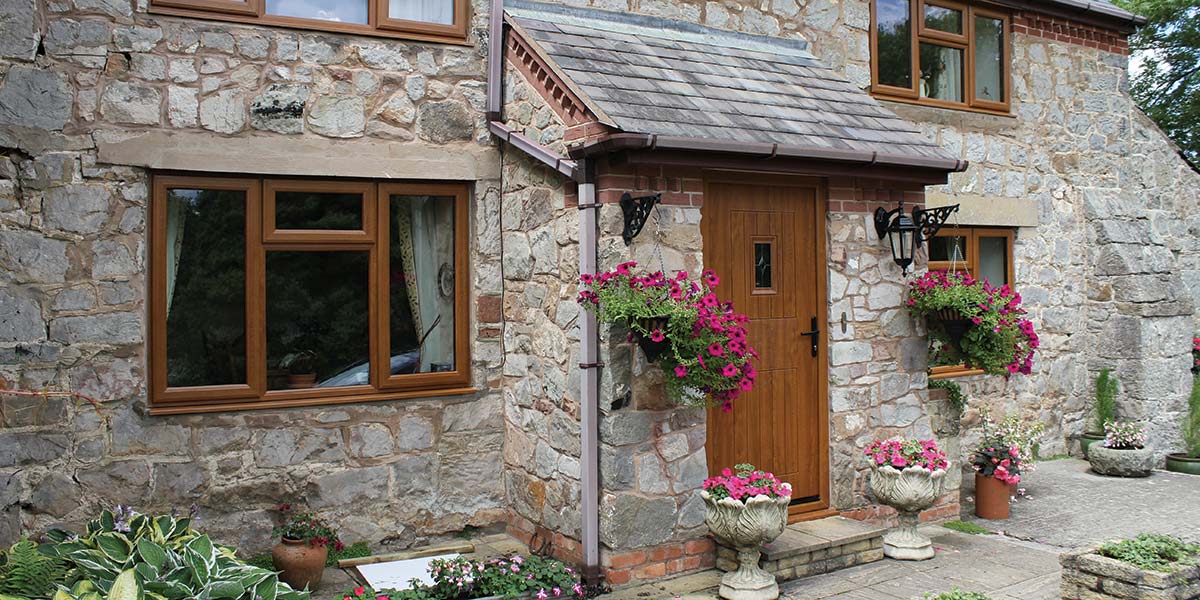 Most new porch installations can commence without planning permission as they enjoy Permitted Development Rights. So long as they measure no more than thirty square metres internally, have no adverse effect on any ramped or levelled access, are in keeping with the entrance and suitable glazed and electrical fittings are utilised, you also won't need to worry about them complying with building regulations.
When viewing our Gallery of completed porch installations, the aesthetic benefits are plain to see, however, that's not all a porch will add to your home.
Space
A big problem for large families is a lack of space internally. A porch will partly resolve the issue as it can house several items of clothing including hats, coats, scarves, shoes etc. and will free up space elsewhere in the house.
Security
You never know if and when thieves will strike and if they do, your home needs to be capable of seeing them off. The resilience of a porch and the fact it comes ready-fitted with dog bolts, a multi-point locking mechanism, and a series of anti-bump/snap cylinders should be enough to eliminate such a threat.
Warmth
When a stream of cold air enters into your hallway it's because your door is offering insufficient thermal efficiency. Draughts will disappear once a porch has been incorporated into the house as you're promised exceptional thermal efficiency in all weathers.
Internal decoration
The outside of it looks mightily impressive and there's no reason why the inside of it shouldn't too. Put in some potted plants and include some type of lighting solution (e.g. down lighters) to help illuminate it to the outside world at night.
Value
Homebuyers may be more inclined to take an interest in your property if it has a porch and its very inclusion could also help you coin in more cash when selling. There's no doubt that porches have serious pulling power.
Place a porch order via 5 Star
5 Star is a renowned provider of elegant porches crafted from UPVC and aluminium if you're desperate to give your abode enduring kerb appeal.