Want A Solid Roof But Don't Want To Limit Light – Get A Roof Lantern
Solid roof conservatories have become immensely popular in recent years as people look for a guaranteed way of ensuring their home extension will offer suitable thermal efficiency all-year round.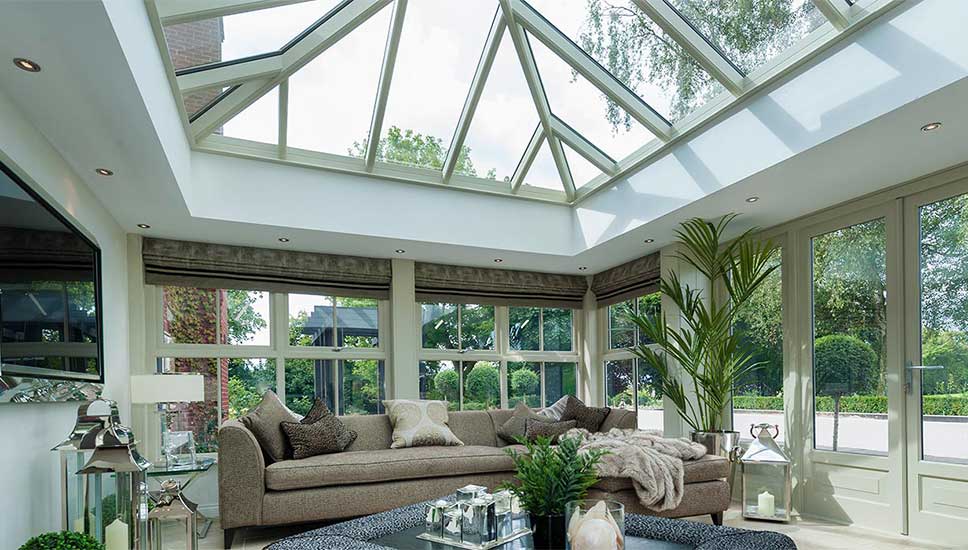 The one slight concern that some people have about solid roof conservatories is that the installation of the solid roof will result in a loss of natural sunlight. More often than not any loss of natural light will be extremely minimal, in fact you may not even notice any difference.
There are occasions though when you may sense that the transference of natural light is being restricted due to presence of a solid roof. This can be resolved by adding a roof lantern to the structure.
Roof Lantern – Skylight – Rooflight
Roof lanterns are also often referred to as a skylight or rooflight as they all basically do the same job. They are a "window set in a roof or ceiling at the same angle" and can be incorporated into solid roof conservatories and various other home extensions.
Fit any of them into your chosen building and they will do all of the following:
Totally transform its character and personality
Make the room feel much more spacious
Help you reduce your reliance on conventional energy
Cut the cost of your electricity bills
Keep the space cool or warm dependent on the relevant time of year
For them to do all of the above they must be positioned correctly so that they're suitably exposed to the sun, but not to the extent that they cause a room to overheat. An experienced roof lantern specialist will ensure that the positioning is exactly right.
5 Star is a veteran when it comes to supplying and fitting roof lanterns
We have a comprehensive selection of roof lanterns at 5 Star. They will each energise your solid roof conservatory by bringing more sunshine indoors.
If you need a little more sunshine in your life you know where to come for the region's best and most reliable roof lanterns.