Tom & Jordan's
Grey UPVC Flush Windows & French Door
Modernising a 1920s period cottage without losing its traditional charm.
Envisage flush windows were selected to mimic the original frames used.
The cottage has always been a family affair. The previous owners included Tom's great grandparents, grandad and three younger brothers. Tom was keen to put his own stamp on the cottage, modernising the property, but still maintaining the traditional charm which makes it so special.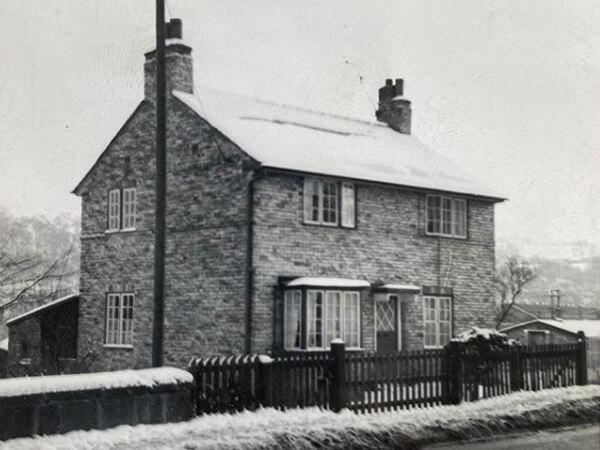 After Tom found a 1950s photograph of the cottage, our designers used it as a blueprint for the windows. To our delight, our Envisage flush casement windows were a match for the profile of the original windows! The fact that the windows' coloured bars and authentic monkeytail handles could be chosen in a hard grey colour gave the outdated windows the perfect modern substitute.
Tom loved the idea of the kitchen flowing into the garden for hosting purposes and to view as much of the outdoors as possible. This led to us converting the kitchen window into classically styled French doors, transforming the functionality of the space.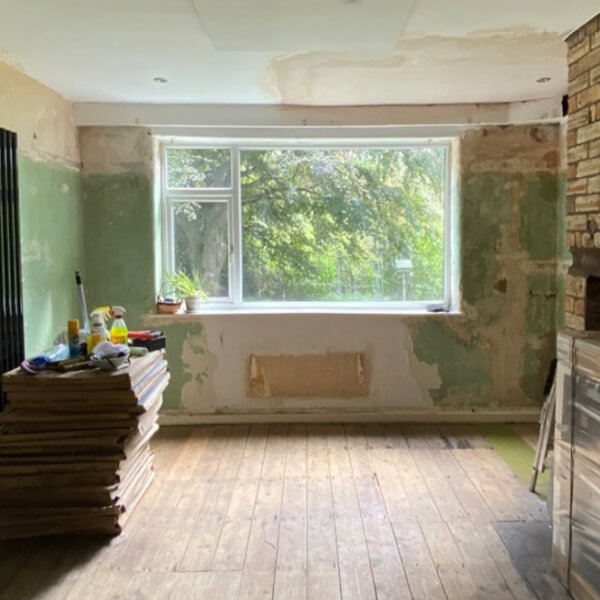 From start to finish in just four hours...
"The installation was quick and efficient. The service was great and everything ran smoothly throughout the whole process. We were delighted with the extremely varied product portfolio we could choose from too."
The lucky inhabitants of this traditional home include Tom's partner, Jordan, two dogs and a flock of chickens. Tom is pleased with how the updates have blocked out noise, increased warmth and improved the look of the cottage, from both the inside and outside. We are certain Tom's ancestors would be extremely proud of Tom's mission to preserve the legacy of the cottage.
View More Case Studies
INSPIRED? GET A FREE QUOTE TODAY!
Simply fill in your details for your free, no obligation quotation, and click "Get Quote"
Want to speak with an Advisor? Give us a call on 01562 60800
Our friendly team will be pleased to help with any questions you may have.